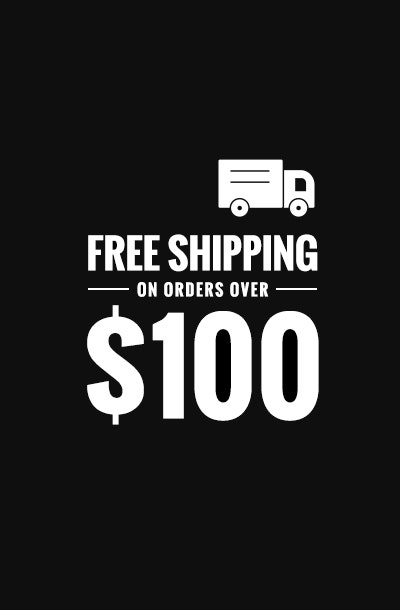 Earning 4999 points for this item
Applies only to registered customers, may vary when logged in.
Earn 10 points for writing a review for this product
AEA KU4 Ribbon Microphone with (1) 25ft Mogami Gold Studio XLR Cable
With a supercardioid polar pattern, rich ribbon tone, and extended top-end, the KU4's directionality allows it to be positioned almost anywhere without capturing room tone and bleed, making it one of the most flexible ribbon mics in production today.

A Ribbon Without Room Tone
AEA's KU4 is one of the most useful and unique ribbon microphones in the world. Its supercardioid polar pattern rejects bleed from other instruments and reflections in the room while retaining matchless top-end clarity. As the brightest mic in the AEA line, it retains the full spectrum sonic range that has made ribbon mics a staple in most of the world's great recording studios.

The KU4's minimal proximity effect and accented mid-range make it an exceptional vocal mic that captures the presence and detail of a performance. Its near-field nature also lends to the close range recording of kick drums, strings, and woodwinds, providing a welcome brightness and balance in the mix.

The Near-Field Supercardioid

The KU4's supercardioid polar pattern enables it to capture direct sound from a vocalist or instrument without room tone. This is an advantage when tracking musicians live in the same room or when used live on stage. With most figure-of-eight patterned ribbons, mic positioning can require a finesse to avoid other sources using the microphone's nulls. The KU4 has none of these limitations.

Being a near-field ribbon microphone, the microphone was designed to be positioned between one and 18 inches from the source. The mic's proximity effect kicks in six inches away from the sound source. It can be placed close to an instrument while retaining a balanced frequency response.

Unlike most traditional ribbon mics, think the KU4's placement should be thought in terms of inches instead of feet. Of course, the KU4 can also be positioned at some distance from the sound source. It will just have a more balanced sound from up close.

The KU4 can handle 140+ dB SPL at 1 kHz. That means it will not be hurt by loud sound sources.

An Alternative to Sibilant Condensers

After getting used to bright condenser microphones, sometimes traditional ribbon mics sound darker than desired. The KU4, with its unique bright character, has the best elements of both condensers and ribbons– specifically, a smooth midrange that doesn't accentuate sibilance in the same way that condensers often do.

The mic's supercardioid polar pattern, bright voicing, and near-field design offer the flexibility to use it in the exact same way as a condenser. This problem-solving microphone can be used in virtually any recording situation.

The KU4 In Action
A mic made for singers

Watch David Ryan Harris sing into a KU4 in this performance of "Shelter".

A Reinvention of a Classic Motion Picture Microphone

The KU4 is a redesign of the legendary RCA KU3A, a unidirectional microphone originally designed for boom use in Hollywood motion picture studios. It was RCA's most expensive ribbon microphone and fewer than 600 units were ever manufactured.

The KU3A combined the smooth ribbon sound of the classic RCA 44 with a unidirectional pattern, a wide sweet spot, and reduced proximity bass boost. It expanded the engineer's range of placement choices and became a standard at film studios throughout the world.

Today, the KU3A is a rare collector's item and only a handful of studios or rental houses own them. Original KU3As are notorious for their sonic inconsistencies due to production tolerances that included the use of the thick hair of English cows as a damping material.

At AEA, we engineered our KU4 from the ground up in order to recreate this seminal design while ensuring flawless consistency from unit to unit.

Yes, There's a Matching Preamp

Since the KU4 is a classic passive ribbon microphone, the preamp is critical for optimum performance. Preamp gain should be at least +60dB or higher and the preamp should have a very high impedance. It's the same requirement with all passive ribbon mics.

To guarantee consistent, full-range ribbon sound, we recommend AEA's RPQ2, RPQ500 and TRP2 preamps, which were specially designed for ribbon microphones. However, preamps with above a 5K ohm impedance found in many live soundboards are adequate for guitar amps and other louder instruments. On quiet sound sources or for distance recording, an AEA preamp is highly recommended.

Recording Mag

"Almost as important is that this is not just a microphone, it's a legend, and it's an RCA legend of very long standing. Don't underestimate the power of the legend; sometimes it just makes people perform better. I know, it's silly, but that's how the studio is. The KU3A was made by hand for a special job, and became a legend much the way the Stradivarius did. The KU4 makes it possible to actually own the legend."
Sound On Sound

"The combination of classic ribbon smoothness with a near-cardioid pattern is a very beguiling permutation that enables the use of ribbon mics in situations that are normally inappropriate or too challenging. "

Mix Mag

"It's hard not to rave about this mic. Yes, It's expensive, but the feeling you get when you hear the KU4 in front of anything is the reason audio engineers get out of bed in the morning...The KU4 has an intimate quality that I've not heard out of any other ribbon. Using the mic is a joy".


KU4 Microphone Overview

Supercardioid polar pattern, rejecting bleed and ambient room reflections




Extended top end with classic ribbon smoothness




Near-field ribbon mic with reduced proximity effect for close-miking




AEA's redesign of RCA's legendary KU3A




Made in the USA
25ft Mogami Gold Studio XLR Cable
When you get your Mogami Gold Neglex Quad Mic Cable, you'll see why virtually every major recording facility in the world is wired with Mogami cable. Mogami is famous for unmatched accuracy, extremely low noise, and remarkable flexibility. Top engineers rave about Mogami mic cable's amazing clarity and silent background. If accuracy in reproduction is your goal, Mogami Gold Neglex Quad Mic Cable is the cable for you.
Features
Accurate cable

Wide frequency response

High cancellation of hum and noise

Increases dynamic range

Lifetime guarantee
WARNING: This product can expose you to chemicals including lead, which is known to the State of California to cause cancer, reproductive, and developmental harm. For more information, visit www.p65warnings.ca.gov
Operating Principle: Pressure gradient transducer

Directional Pattern: Bidirectional

Frequency Range: <20 Hz to >20 kHz

Maximum SPL: 141 + dB SPL (1% third harmonic > 1 kHz)

Sensitivity: 6.3 mV/Pa (-44 dBv/Pa) into unloaded

Output Impedance: circuit

Recommended Load Imped - ance: 92 Ω broadband 1.0K Ω or greater

Phantom Power: P48 phantom power, 7 mA

Polarity: Pin 2 high for positive pressure on front of microphone

Polar Response: Native bidirectional, figure-of-8 pattern

Horizontal: Up to 90 dB rejection at right angles to the front/back axis.

Vertical: Level changes with angle of incidence, but frequency response is consistent.

Transducer Element Material: Pure aluminum corrugated ribbon

Thickness:1.8 μm

Width: 0.185 in (4.7 mm)

Length: 2.35 in (59.7 mm)

Microphone Dimensions

Height: 11.6 in (29.5 cm)

Width: 3.9 in (9.9 cm)

Depth: 2.5 in (6.4 cm)

Weight with cable: 3 lb (1.36 kg)

Shipping Weight: 4 lb (1.8 kg)

Connector: XLR-3M
More Information

| | |
| --- | --- |
| Condition | New |
| SKU | DSHIP-AEA-KU4 |
| UPC | KU4 |
| Weight | 5.000000 |