AEA R88 MK2 Large Ribbon Stereo Microphone with Carry Case and (2) Mogami Gold Studio XLR Cables (25ft)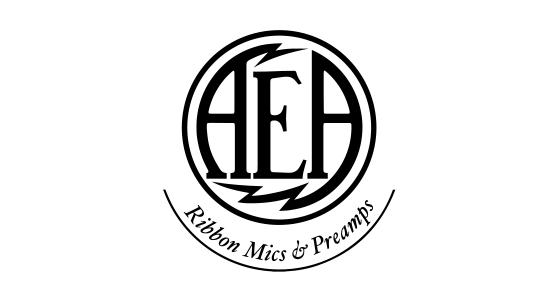 AEA R88 MK2 Large Ribbon Stereo Microphone with Cable and Carrying Case
The stereo R88mk2 ribbon mic captures sound as your ears hear it, with an honest and open tonality. The R88 effortlessly records complex sources like drums, strings, piano, and other instruments that produce intricate transients, harsher highs, and bellowing lows.
A STEREO MICROPHONE LIKE YOUR OWN EARS
The stereo R88 captures a space as it sounds live and in person, with all the present subtlety and nuance. Its expansive frequency response and balanced low end make it superbly effective when capturing the full breadth of sound from the back of a room or above a drum set.

Alongside the mono AEA N8, it boasts the widest frequency range of any mic in the AEA lineup and effortlessly manages more complex source audio like drums, strings, piano, and other instruments that produce intricate transients, harsher highs, and bellowing lows. The Blumlein configuration of the ribbons allows for a sweeping range of perspective, so an entire ensemble and room can be captured by the R88 alone.
THE ENGINEER'S SECRET WEAPON
The R88mk2 is the engineer's secret weapon, offering a level of detail and balance in recording like no other microphone available. Packaged in a sleek, five-pound black shell designed for quick setup, it's an excellent choice for remote recording. Particularly well suited for the rock, roots, classical, Americana and jazz genres, the R88mk2 has such versatility that engineers like John Cuniberti use it as their one mic to capture an entire band performing live in the same room. There is a reason that legendary Blackbird Studios in Nashville owns five R88s.
A FAR-FIELD RIBBON FOR CREATIVE RECORDING
As a stereo far-field ribbon microphone, the R88mk2 was designed to capture balanced sound from long distances. Sound sources should be measured in feet rather than inches away from the mic. From 16 inches to 20 feet, the mic retains its full spectrum and incredible low end. When positioned closer than 16 inches, the mic adds proximity effect. When carefully used, this proximity effect can beef up thin sounds — either voices or instruments.
Don't worry about loud sources, either. The R88mk2 can handle 165+ dB SPL at 1 kHz allowing you to position it up-close to avoid room tone if needed. It will not be hurt by loud sources and can be positioned against a stereo guitar amp and other loud instruments.
YES, THERE'S A MATCHING PREAMP
Since the R88mk2 is a dual passive ribbon microphone, the preamp is critical for optimum performance. Preamp gain should be at least +60dB or higher and the preamp should have a very high impedance. It's the same requirement with all passive ribbon mics.
To guarantee consistent, full-range ribbon sound, we recommend AEA's RPQ2, RPQ500 and TRP2preamps, which were specially designed for ribbon microphones. However, preamps with above a 5K ohm impedance found in many live soundboards are adequate for guitar amps and other louder instruments. On quiet sound sources or for distance recording, an AEA preamp is highly recommended.
Features
Features two Big Ribbons™ in a fixed Blumlein and mid-side configuration

Astonishingly open and natural sound

Far-field ribbon mic designed to retain low end and top end at a distance

Stereo version of the AEA N8

Made in the U.S.A.
Mogami Gold Studio XLR Male to XLR Female Microphone Cable - 25 ft
When you get your Mogami Gold Neglex Quad Mic Cable, you'll see why virtually every major recording facility in the world is wired with Mogami cable. Mogami is famous for unmatched accuracy, extremely low noise, and remarkable flexibility. Top engineers rave about Mogami mic cable's amazing clarity and silent background. If accuracy in reproduction is your goal, Mogami Gold Neglex Quad Mic Cable is the cable for you.
Features
Accurate cable

Wide frequency response

High cancellation of hum and noise

Increases dynamic range

Lifetime guarantee
WARNING: This product can expose you to chemicals including lead, which is known to the State of California to cause cancer, reproductive, and developmental harm. For more information, visit www.p65warnings.ca.gov
AEA R88 MK2 Large Ribbon Stereo Microphone with Cable and Carrying Case
Operating Principle: Pressure gradient transducer

Directional Pattern: Bidirectional

Frequency Range: < 20 Hz to 20 kHz

Maximum SPL: 165 dB SPL (1% third harmonic > 1 kHz)

Sensitivity: 2.5 mV/Pa (-52 dBV) into unloaded circuit

Output Impedance: 270 Ω broadband

Load Impedance: 1.2 kΩ or greater

Phantom power: Not required or recommended

Polarity: Pin 2 and 4 high for positive pressure at the front of the microphone.

Off Axis Response: Bidirectional

Horizontal: Level changes with angle, frequency response is consistent, -35dB null at 90º /270º

Vertical: Level changes with angle, reduced HF response above and below 0º / 180º, -25 dB null at 90º / 270º
Transducer Element
Material: Pure aluminum corrugated ribbon

Thickness: 1.8 µm

Width: 0.185 in (4.7 mm)

Length: 2.35 in (59.7 mm)
Microphone Dimensions
Height: 15 in (38.1 cm)

Width: 3 in (7.62 cm)

Weight: 2 lb 9.8 oz (1.19 kg)

Connector: XLR-5M, includes breakout cable - 2 XLR-3M
Accessories Included
Storage/shipping case, swivel adapter,custom protective mic sleeve, user manual
More Information

| | |
| --- | --- |
| Condition | New |
| SKU | BU-AEA-R88MK2-1 |
| UPC | 7078882901 |
| Weight | 7.130000 |