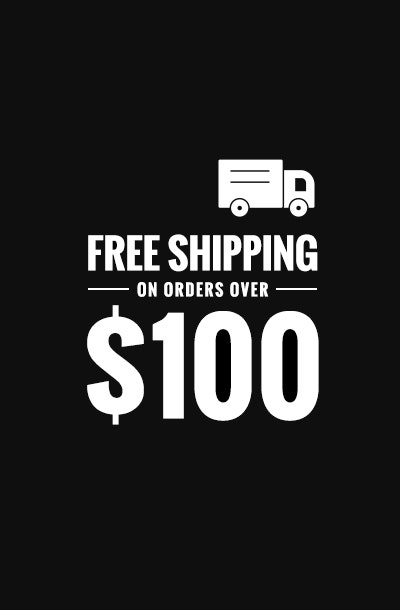 Availability:
Out of stock
Earning 769 points for this item
Applies only to registered customers, may vary when logged in.
Earn 10 points for writing a review for this product
One of the best values in the e-drum market.
The professional DM10 Studio Kit 6-piece electronic drum set offers natural-feeling RealHead drum pads. The Alesis DM10 kit also includes low-noise DMPad Cymbals, the groundbreaking DM10 drum module, and a compact, flexible StageRack.

DM10 Module
You will immediately notice the DM10 module's outstanding sound quality. This drum-sound module contains true drum, cymbal, and percussion sounds, built from real samples of classic studio drums and prized cymbals. Drummers will find some of the most in-demand acoustic drum sounds from legendary drum brands; a huge arsenal of top-producers' go-to snare drums; real American, Canadian, Chinese, and Turkish cymbals; and a choice selection of classic drum machine and electronic percussion sounds that have fueled the biggest hit records.

Discerning ears will notice that each of the Alesis DM10 module's sounds is actually a series of different samples; multiple dynamic-level samples and articulations are all built in, so as you play harder and softer, the drum or cymbal changes its timbre—not just its volume. This engineered realism is known as Dynamic Articulation, an Alesis exclusive.

You can play the Alesis DM10 electronic drum kit with or without reverb for different room sounds and enjoy a wide variety of rimshots, rim clicks, and different stick-placement sounds on the cymbals. For example, a hi-hat's sound depends on a number of factors—how open or closed the pedal is, how hard it is struck, and other variables. The result is 40 different sounds, plus foot chick and heel splash.

The DM10 Studio Kit's sound module not only has a breathtaking collection of sounds onboard, it is also the world's first drum-sound module that enables you to load new sound sets via USB connection from your computer. This means that your sounds will always stay fresh, current, and cutting edge.

You can also use the Alesis DM10 as a trigger-to-MIDI interface for performing and tracking with software drum modules such as BFD, Toontrack, and Reason, among others. For practice, you can play along with the tracks in the DM10's internal sequencer, mix in an MP3 player, and play along.

The Alesis DM10 module has 12 trigger inputs, perfect for creating custom configurations. The DM10's top-panel mixer gives you easy access to creating custom mixes.

Alesis Realhead Drum Pads
The DM10 Studio Kit features Alesis' acoustic-feeling RealHead pads in 10" and 8" sizes. The dual-zone pads feature real mylar drumheads and real triple-flanged counterhoops for the feel you demand. The snare and tom pads are dual-zone, enabling you to perform rimshots, rim clicks, or assign other sounds such as wind chimes, cymbals, gongs, and cowbells on the tom rims.

RealHead snare and tom pads mount on standard 10.5mm L-rods with low-slip, knurled mounting surfaces.

You can use virtually any single or double kick pedal with the RealHead Kick Pad (kick pedal sold separately), or split the DM10's kick input with a Y-cable and connect an optional second kick pad for the pedal feel you prefer.

Alesis DMPad Cymbals
The DM10 Studio Kit includes a set of 4 low-noise Alesis DMPad cymbals. The kit includes 1 DMPad hi-hat cymbal, 2 DMPad crash cymbals, and a 3-zone DMPad ride cymbal. DMPad cymbals provide a rubberized playing surface for a great balance between natural cymbal feel and low stick-on-pad sound. The ride and crash cymbals feature large choke triggers on the undersides for accurate cymbal control. The DMPad ride also features multi-zone triggering on the bell, face, and edge. The DMPad hi-hat cymbal and RealHat pedal give you continuously variable control from wide open to tightly closed.

Alesis StageRack
The StageRack is the backbone of the DM10 Studio Kit. With its sturdy four-post design and industry standard, 1-1/2" tubing, the StageRack provides excellent stability under the most energetic performance.

The StageRack's clamps, mounts and integrated boom cymbal arms are all fully adjustable with plenty of flexibility to securely fasten drums, cymbals and the DM10 module precisely where desired. Drummers will appreciate the StageRack's large wing-screws on most clamps, which enable users to make quick adjustments without reaching for a drumkey or other tools. Large enough to accommodate additional drums and cymbals, the StageRack has a much smaller footprint than an acoustic kit.
Features
DM10 high-definition drum module with 12 trigger inputs and mixer

RealHead 10" snare and 4 - 8" toms; dual-zone drum pads with real mylar heads

DMPad cymbals: hi-hat, 2 crashes, and triple-zone ride

Compact, black aluminum StageRack

Premium sound library of uncompressed samples from real drums and cymbals

Dynamic Articulation changes sound's timbre along with dynamics for realism

Works with iPad via Apple USB Adaptor (sold separately)

Sound-set loading and use with software drum modules, both via USB

Play along and record yourself with the sequencer

Mix input for practicing with CD and MP3 players
1 DM10 drum module

4 RealHead 8" dual-zone drum pads

1 RealHead 10" dual-zone drum pad

1 RealHead kick pad

1 DMPad 12" hi-hat cymbal

2 DMPad 12" crash cymbals

1 DMPad 14" ride cymbal

1 StageRack with mounting clamps and arms

1 RealHat pedal continuously variable hi-hat control pedal

1 set of interconnection cables
More Information

| | |
| --- | --- |
| Condition | New |
| SKU | ALE-DM10-STU |
| UPC | 694318013199 |
| Weight | 70.400000 |