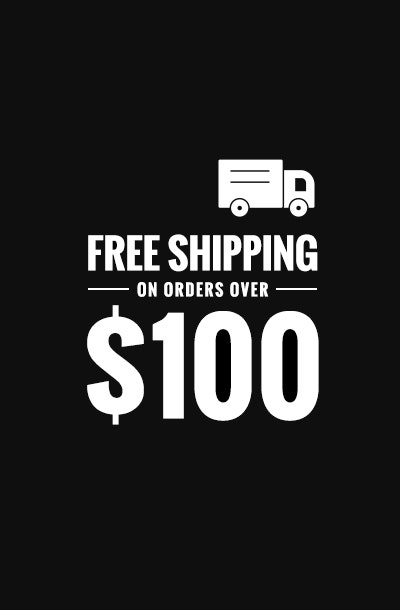 Earn 10 points for writing a review for this product
Apogee Duet sets the industry standard for portable professional audio recording on Mac and iPad. Made for the musician, producer and engineer that wants the ultimate sound quality and elegant simplicity, Duet features legendary Apogee AD/DA conversion, 2 world-class microphone preamps, USB MIDI I/O and ESS Sabre32 DAC technology.
When you buy and register your Apogee Duet, you have access to incredible prices on any Waves audio plugins you want. Registered Apogee Duet customers will receive a discount code good for 25% off a single plugin or 35% off any Waves bundle plus an additional $100 voucher* that can be used towards their next Waves plugin purchase. Take advantage of Duet's low latency USB connection and powerful native Mac processing to join the ranks of top engineers and producers who count on Waves and Apogee to deliver hit after hit.
With Duet's 2 combo inputs you can connect microphones, guitars, keyboards or line level devices such as external mic preamps or a mixing board. Duet also includes 4 analog outputs – 2 1/4" balanced outputs for connection to speakers or outboard equipment and a separate, independently controlled 1/4" stereo headphone output.
Features
AD/DA conversion for recording up to 192kHz / 24-bit.

2 analog inputs with world-class mic preamps and selectable 48v phantom power for connecting microphones, instruments or line-level devices.

4 analog outputs – 2 balanced 1/4" mono outputs for speakers or outboard gear, 1/4" stereo headphone output.

Includes special offers on Waves plugins (available upon registration)

USB 2.0 High Speed connection to Mac.

Direct digital connection to iPad and iOS devices (iPhone, iPad and iPod touch. Lightning and 30-pin cable sold separately).

Software control of hardware parameters including input selection and low latency monitoring.
Why Apogee Duet is the best choice for your studio
Apogee is an award-winning industry leader in digital recording technology with over 25 years of experience. Preferred by recording pros around the world, Apogee products like Duet, Ensemble and Symphony I/O have been instrumental in creating countless GRAMMY® and OSCAR® winning recordings and have set the industry standard in professional recording for over two decades. Duet is built solidly on this reputation.
A difference you will hear
From the mic preamps to the AD/DA converters and the clocking, Duet is best-in-class and cutting-edge Apogee technology. With components carefully selected in critical listening tests and a highly efficient circuit design, Duet was built by Apogee engineers to make a difference you can hear.
Pristine, next generation AD/DA converters
Duet's AD/DA converters are designed to deliver the purest recordings and best listening experience possible. Duet's efficient circuitry and state-of-the-art components provide a simplified signal path resulting in incredibly transparent recordings.
Smooth, detailed world-class mic preamps
Much like the AD/DA converters, Duet's mic preamps feature the latest components and offer seamless click-free transitions as the gain increases and decreases throughout the incredible range of 0-75dB. This unprecedented feature allows you to dial in the perfect level, either with the controller knob or from within software, while delivering ultra-low noise and smooth, crisp detail. Duet's mic pres are suitable for all dynamic, condenser or ribbon microphones, allowing you to capture any sound without compromise.
Soft Limit – Protection from digital overs
An Apogee technology first introduced in 1992 on Apogee's AD-500 converter, Soft Limit can be heard on countless platinum selling records around the world. Once a technology exclusively reserved for Apogee's most advanced audio converters, Soft Limit is included in Duet and can be enabled in Apogee Maestro software.
This superior analog design prevents the digital clipping that causes distortion by instantaneously rounding off transient peaks before they hit the analog-to-digital converter. Soft Limit allows several more decibels of apparent level to be recorded while subtly providing an analog-like warmth to the sound.
ESS Sabre32 DAC Technology
ESS Sabre32 32-bit Hyperstream DAC with Time Domain Jitter Eliminator offers unequalled dynamic range, ultra low distortion, and unmatched audio clarity free from input jitter.
While ESS Sabre32 DAC has been widely recognized and employed in the audiophile community as the next step in converter technology, Apogee is one of the first pro audio manufacturers to employ this DAC in an interface designed for audio and video professionals. ESS Sabre32 DAC technology, as employed in Duet 2, Duet for iPad & Mac, Quartetand Symphony I/O, is one ingredient in the Apogee Engineering Difference. The benefits of the ESS Sabre32 DAC include:
32-bit DAC Architecture – Compared to older 24-bit technology, the Sabre32 DAC's 32-bit filter processing results in significantly lower noise and distortion, for a pure listening experience free from artifacts. 32-bit digital attenuation ensures that sonic purity is maintained at any listening level.
Time Domain Jitter Elimination removes clock inconsistencies from the incoming digital data, so the converted analog output preserves the clarity and soundstage detail of the original recording.
Breakout Cable
Duet's breakout cable includes 2 combination mic/instrument connectors (XLR and 1/4" built into a single connector) and 2 balanced 1/4" connectors for speakers. The elegant single cable-to-junction design allows for easy cable management and the locking connection to Duet is robust and stylish.
2 Analog Inputs
Duet's 2 combination input connectors (XLR and 1/4") allow you to connect microphones, guitars and keyboards or your favorite external mic preamps, compressors and EQs.
4 Analog Outputs
Duet includes 4 analog outputs. 2 1/4" balanced outputs for connection to speakers or outboard equipment and a separate, independently controlled 1/4" stereo headphone output.
With these 4 outputs it's possible for a DJ to monitor a separate mix in headphones while sending a house mix to the club, a live performer to send a click track to in-ear monitors while sending a backing track to front-of-house, and a recording engineer to send a headphone mix to the performer while dedicating the main outputs to studio monitors.
MIDI
Duet provides a single USB MIDI connection for your CoreMIDI compatible keyboard, synth, or DJ controller. This eliminates the need for an external MIDI interface and promotes an all-in-one music creation solution where Duet and Maestro manage all audio and MIDI. On iPad, Duet's MIDI connection allows both Duet and a keyboard or DJ controller to be connected at the same time to the iPad's single connector (Lightning or 30-pin).
Full Color OLED Display
The high resolution OLED screen built into Duet's top is the main control center for Duet, delivering visual feedback for multiple functions including metering, numeric value for input and output levels, input grouping, and phase, muting, phantom power and Soft Limit indication. With this display you know the status of any input and output at any given moment without having to refer to Maestro or your recording software.


Configurable Touchpads
Duet also introduces configurable touchpads. The 2 touchpads, located on either side of the encoder knob, allow you to quickly access output functions such as "Mute Outputs", "Dim Outputs", "Sum to Mono" or "Toggle Headphone Source". Each are assignable using a drop-down menu within Apogee's new Maestro 2. This unique feature allows you to select the function you want and access it directly from Duet without having to look at software.
Multi-function Controller Knob
Along with its sleek aluminum chassis, the multi-function controller knob is one of the most recognizable features of Duet's design. This central control feature allows you to quickly and easily toggle through Duet's inputs and outputs and set levels while looking at Duet's dynamic OLED display.
Waves
Audio professionals and artists have chosen Apogee and Waves products to make countless hit recordings. Now when you buy Apogee ONE, Duet, Quartet or Ensemble, you also receive a discount code good for 25% off a single plugin or 35% off any Waves bundle plus an additional $100 voucher* that can be used towards your next Waves plugin purchase. These offers can be applied to any special deals from Waves, giving you the ability to save up to thousands of dollars. Apogee and Waves provide industry standard tools for recording, mixing and mastering audio and offer everything you need to complete your project on Mac, no matter what recording software you use.
Waves plugins are incredibly CPU efficient, allowing you to harness the power of your Mac to run more plugins at lower buffer sizes while still maintaining low latency monitoring through your Apogee audio interface. Apogee's measurably superior mic preamps and transparent AD/DA conversion lets you get the best possible quality from your Waves plugins. With an open native platform and recording software like Logic Pro X, you are free to expand your studio capabilities by adding more plugins from any manufacturer.
These Waves special deals are only available to qualifying
Duet users upon product registration
Pro I/O Meet iOS: Music Creation on iPad with Duet
A revolution in personal & professional recording
Apple's iPad, iPhone and iPod Touch can be incredible tools for audio recording and music creation. Whether you are moving faders on a mixer, playing a virtual instrument, adjusting software parameters, or editing a waveform, creating music with iPad's multi-touch interface is simply intuitive. With plug and play connectivity to Apogee Duet, you'll be amazed by how simple it is to set up your studio.
Apogee. The first to make professional recording on iPad a reality.
Apogee pioneered studio-quality recording on iPad with JAM, the first digital guitar input and MiC the first professional digital microphone for iPad. JAM was featured in Apple's iPad 2, GarageBand launch video. Now with ONE, Duet and Quartet, Apogee is the first to introduce professional multi-track recording interfaces to the world of iPad and iOS. These products complete this amazing platform by offering musicians, producers and engineers professional tools for music recording, production and listening.
Direct digital connection to iPad
Apogee ONE, Duet and Quartet for iPad and Mac feature special circuitry that makes a direct digital connection to iPad and iOS devices and is certified by Apple's MFi (Made for iOS) program.
DC power charges iPad
In audio, adequate power is essential for excellent sound quality. With a direct digital connection and an external power source, ONE, Duet and Quartet are able to charge your iPad while you record so your work will not be interrupted.
Features (Continued)
First professional stereo audio interface for iPad, iPad Pro, iPhone & iPod Touch

Works with any Core Audio compatible app on iOS

Works with GarageBand, Logic, Pro Tools, Ableton; Any Core Audio compatible app on Mac

USB 2.0 Mac and iOS audio interface

2 analog inputs:

Combination Line (balanced +20dBu max)
Mic/Instrument (+20dBu/+14dBu max)
2 Microphone preamps with up to 75dB of gain
Selectable 48v phantom power, Soft Limit and phase invert

4 analog outputs:MIDI connection (Core MIDI compatible; USB-A type connector)

2 Balanced line outputs, +20 dBu maximum output level
1 Independent 1/4" stereo headphone output

A/D and D/A conversion at 24-bit/192kHz

Controller knob selects function, sets input and output level

Top panel high resolution OLED display

Two assignable top panel touch pads to control:Apogee's Maestro (Mac & iOS) app for advanced control

Mute speakers, headphones or all outputs
Dim speakers, headphones or all outputs
Sum to mono speakers, headphones or all outputs
Assign headphones to outputs 1-2, 3-4 or low latency mixer
Clear Meters

Legendary Apogee sound quality

Designed in California – Made in the U.S.A.
Mic Pre:
EIN: 128dB (un-weighted) @ 60dB, 150Ohm input

Max input level: +20dBu

Input impedance: 3KOhm
Hi-Z:
Max input level 14 dBu

Input impedance: >2MOhm
A/D conversion:
Max input level (+4dBu ref): +20dBu

Max input level (-10dBV ref): +6dBV

Input impedance: 5KOhm

Freq resp 20 Hz -20Khz: > +/-0.2dB (@44.1Khz)

Rel. THD + N: -106dB (@ 96Khz)

Dyn. Range: 114dB (A-weighted)
D/A conversion:
Max output level (+4dBu ref): +20dBu

Max output level (-10dBV ref): +6dBV

Line output impedance: 90 Ohm

Max output level headphones: 19dBu

HPH output impedance 30 Ohm.

Freq resp 20Hz -20 Khz: > +/- 0.05dB (@44.1Khz)

Rel. THD+N : -113dB (@96Khz)

Dyn Range: 123dB (A-weighted)
More Information

| | |
| --- | --- |
| Condition | New |
| SKU | APOG-DUET |
| UPC | 805676301198 |
| Weight | 4.000000 |