An iconic instrument anthology decades in the making.
Spanning iconic analog synths, retro samplers, digital dream machines, authentic organs, and vibrant pianos, V Collection 8 lets you explore the timeless timbres of yesterday and craft the sounds of the future - all at the same time. The suite contains 28 instruments, including 4 new titles: Jun-6 V, Emulator II V, Vocoder V, and OB-Xa V.
The Definitive Music Making Collection
Synth bliss: a refined library of some of the most iconic, instantly-recognizable keyboards and synthesizers of all time. Perfectly emulated thanks to component-accurate modeling and proprietary technology; enhanced with modern features for the contemporary music maker. The cream of the sonic crop.
‍
New instruments: V Collection 8 boasts some of the biggest upgrades to the series since it was first released; the instant polyphonic richness of Jun-6 V, the irresistible sampling charm of Emulator II V, the classic voice-sculpting formula of Vocoder V, and the larger-than-life analog power of OB-Xa V.
‍
Easier than ever: V Collection 8 not only includes new instruments; it has a number of massive updates too. Stage-73 V has been extensively remodeled for even more authentic tones, while Jup-8 V features a revamped new engine that sounds positively gigantic. Analog Lab V has been refined with a completely fresh workflow, more intuitive and powerful than ever. Last but not least, every single instrument includes new in-app tutorials, a refreshed sound browser, and stunning new presets.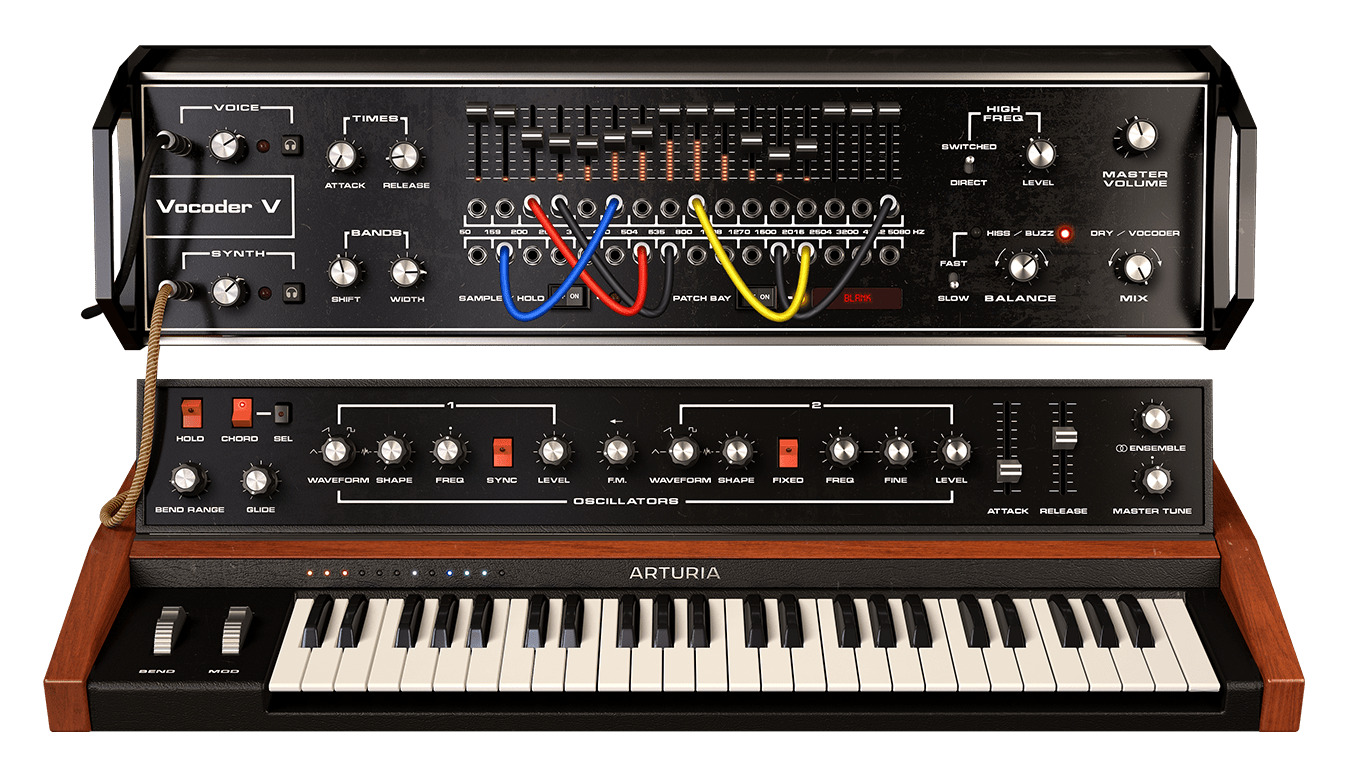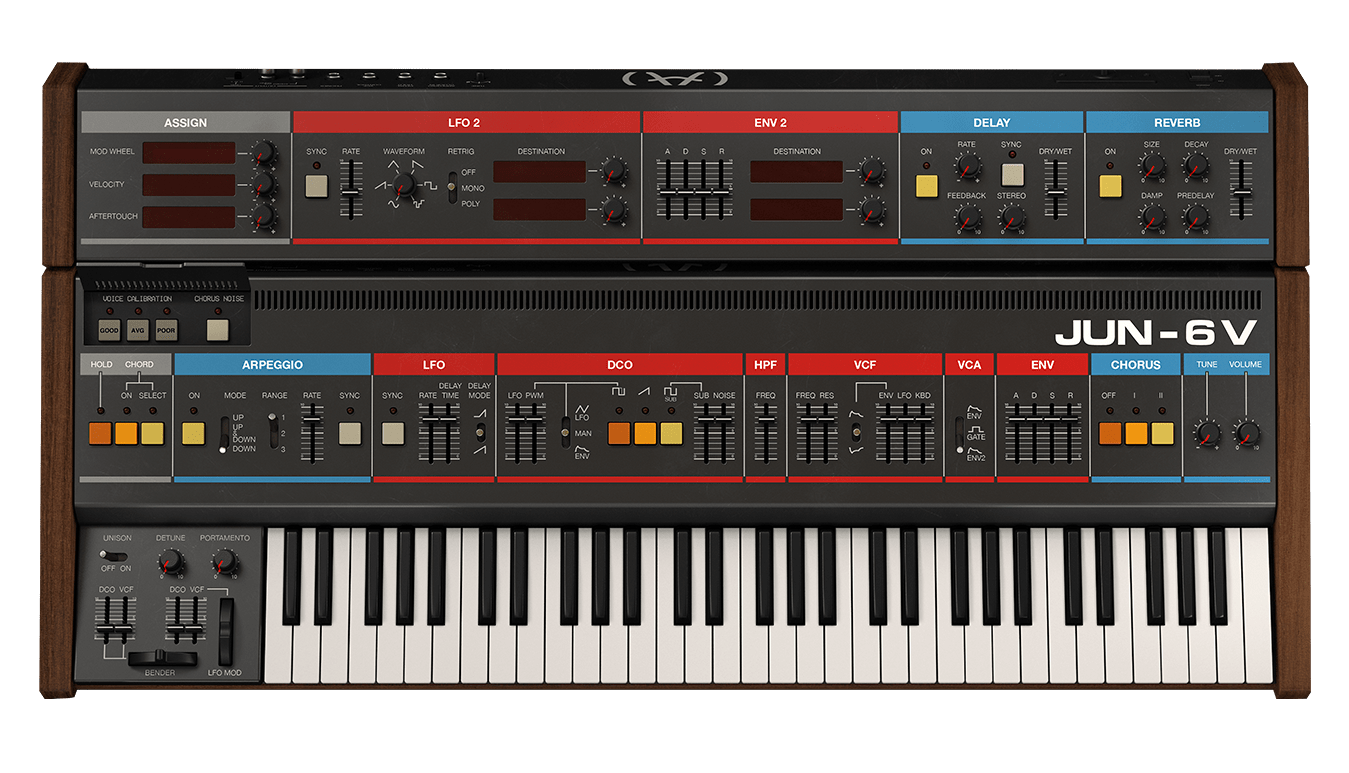 Your dream workflow
V Collection 8 is designed to not just cover all of your synth & keyboard sound requirements. It's built to be intuitive, accessible, and enjoyable too, designed by passionate musicians, producers, and engineers who understand the importance of a fluid music making process. This is more than a selection of legendary instruments. It's an array of sonic tools designed to work in perfect harmony, paving the way for an unhindered creative process that'll inspire at every turn.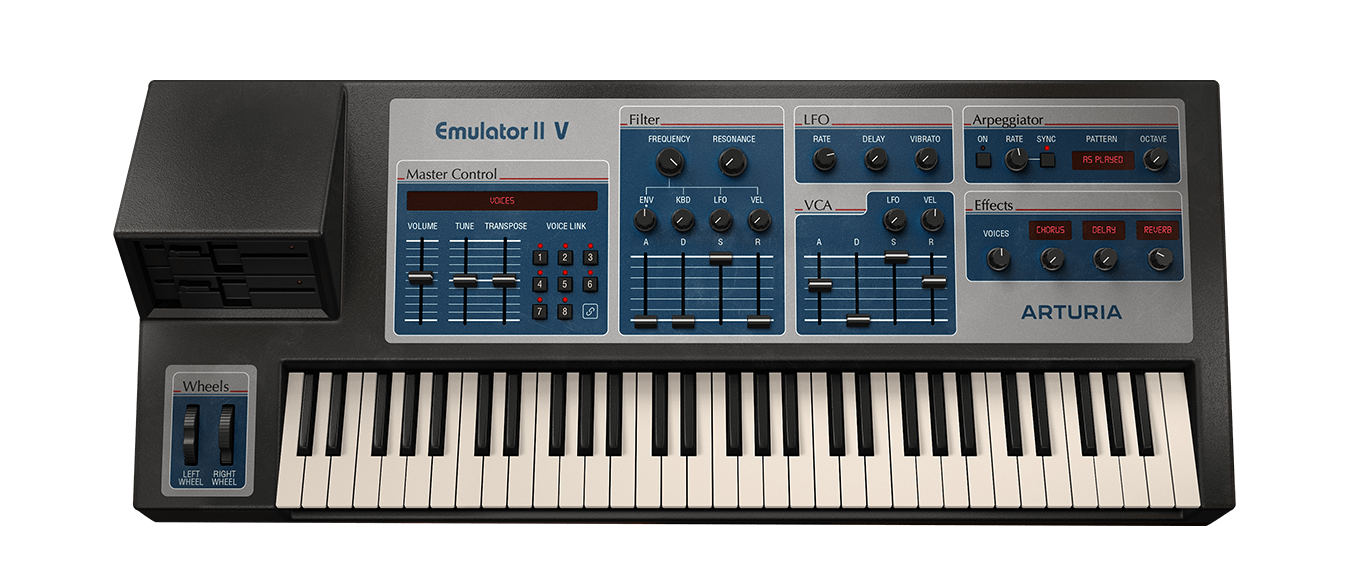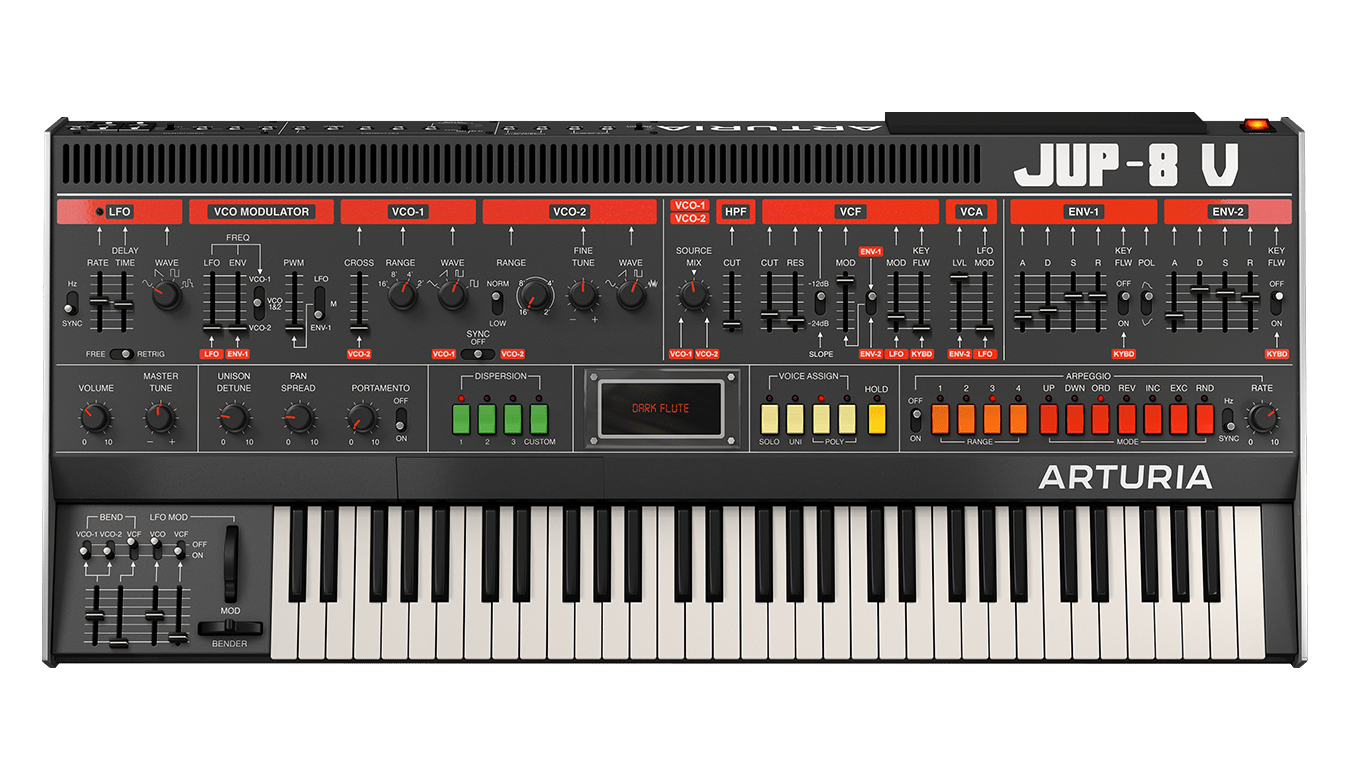 ‍In-app tutorials make it easy
Take time to get familiar with each instrument with newly integrated & easy-to-follow tutorials, covering every component and top-tip in detail.
‍
Hands-on control macros
Every instrument has 4 macros for fast & intelligent sound tweaking, so you can explore its sonic potential instantly without extensive patching.
‍
Streamlined sound browsing
Filtering, finding, and organizing your perfect sounds is easier than ever; the new browsing interface lets you fully customize your tonal palette.
‍
Preset heaven
Find your sound in a flash.
‍
Every instrument in V Collection 8 features the same intelligent preset browser. Instantly find the perfect sound, or experiment with something new. Search by name, style, or browse categories; add sounds to your favorites for instant recall; add comments and set up your own playlists; finding your sound has never been this easy.
‍
Want to change it up? Each instrument gives you access to the Arturia Sound Store, a huge collection of free and premium Sound Banks that's updated every month. From genre-themed packs to artist tribute releases, the Sound Store has all the inspiration you'll ever need on tap.
Features
• V Collection 8 now includes 28 software keyboards.
‍
• 4 new instruments: Jun-6 V, Emulator II V, Vocoder V, and OB-Xa V.
‍
• Stage 73 V update: reworked physical modeling engine, new output
circuit emulation, new Rhodes modes, addition of pedal rig including phaser and wah effects.
‍
• Jup-8 V update: a brand new sound engine with reworked DSP modeling, voice dispersion, pan spread, expanded arpeggiator, modernized advanced panel.
‍
• Analog Lab V: a brand new, more streamlined interface, improved instrument/preset browsing, enhanced FX performance, thousands of newly curated presets.
‍
• Hundreds of new expertly-crafted presets spanning every instrument, old and new - available only to V Collection 8 owners.
‍
• New sound browsing interface for easier, more focused navigation.
‍
• New control macros for every instrument making tweaking easier than ever.
‍
• In-app tutorials: refreshed & more comprehensive.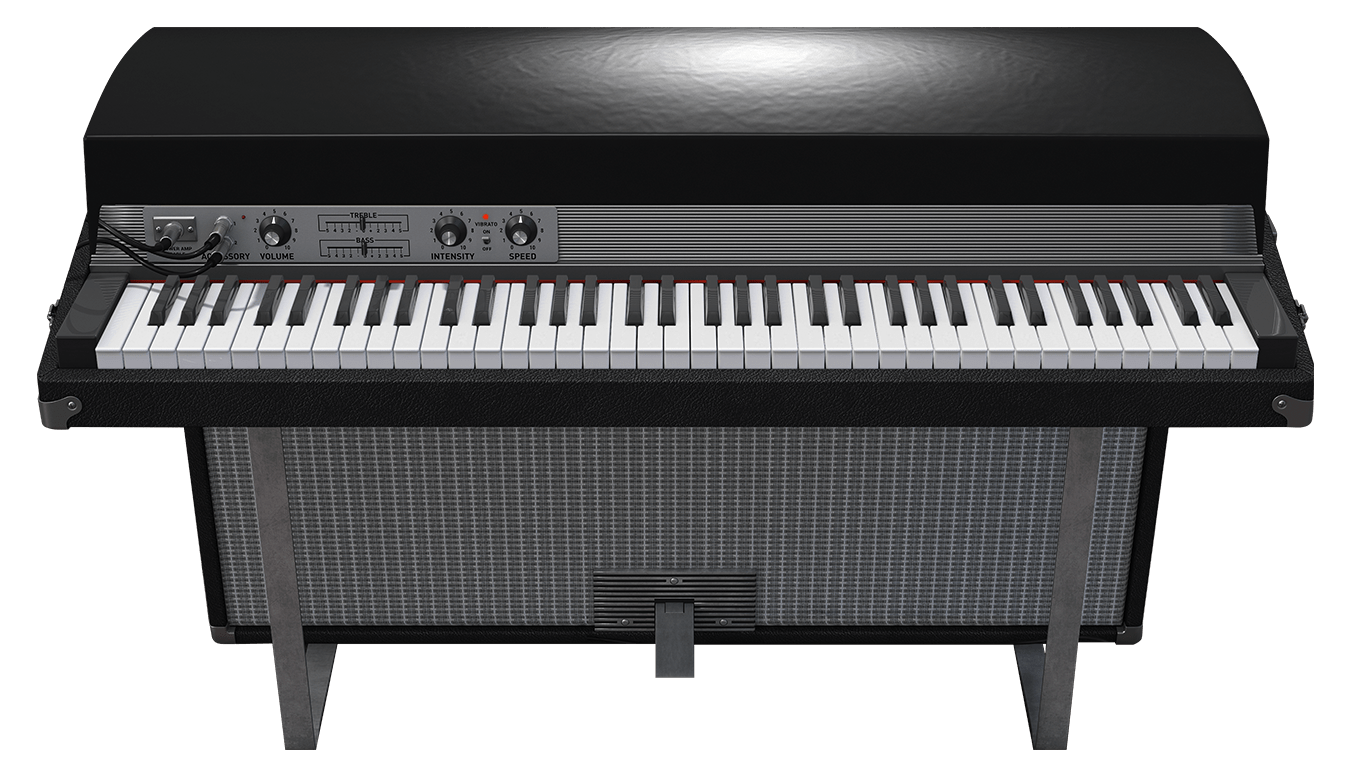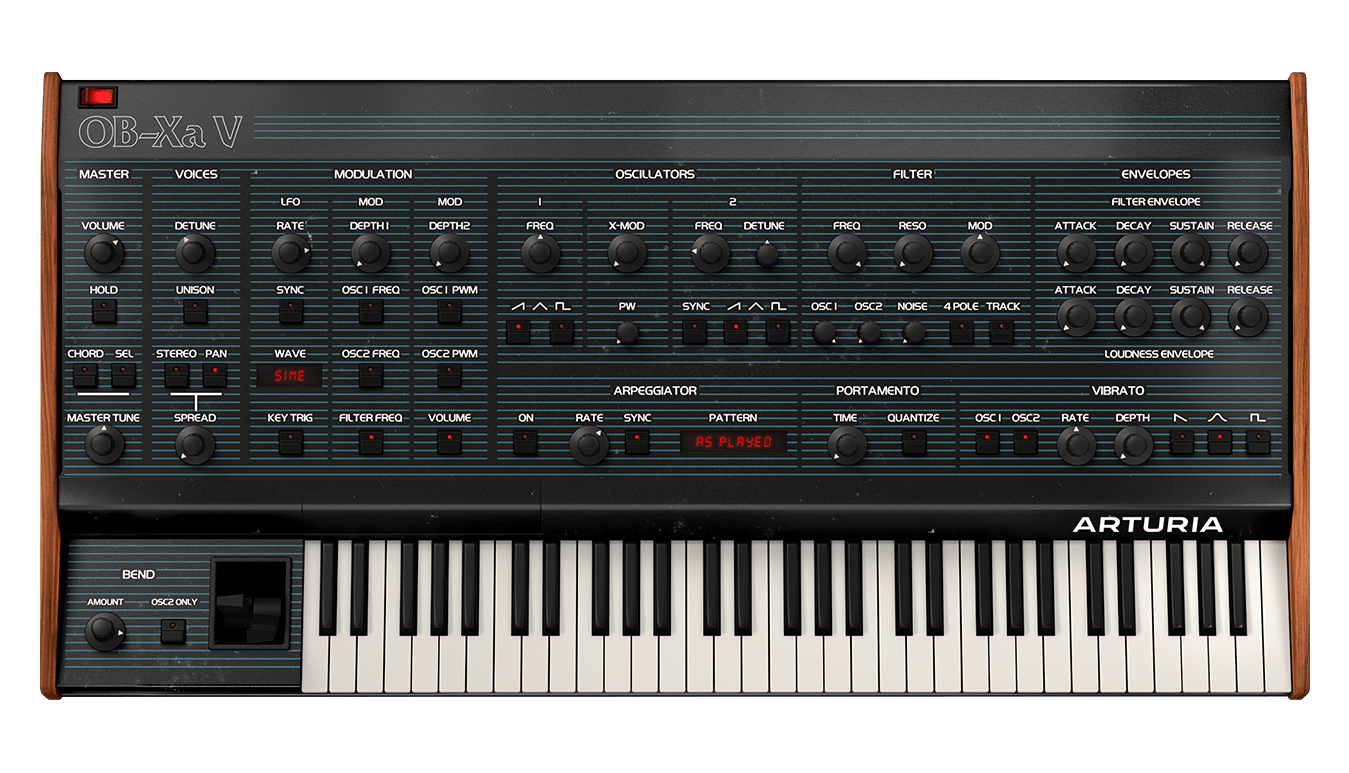 More Information

| | |
| --- | --- |
| Condition | New |
| SKU | XCHANGE-1090-84 |
| Delivery Type | Digital Download |