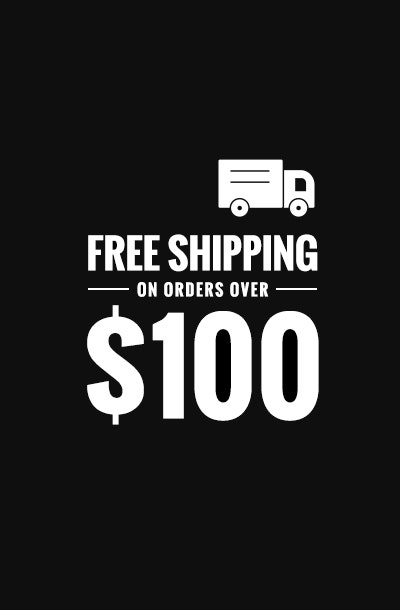 Avid Sibelius 7.5 Professional Music Notation Software (Academic)
SKU
SIB-SIBELIUS7.5-ACADEMIC
Earning 299 points for this item
Applies only to registered customers, may vary when logged in.
Availability:
Out of stock
Earn 10 points for writing a review for this product
Sibelius is the world's best-selling music notation software, trusted by top composers, publishers, and students alike. With Sibelius 7.5, you can express, accelerate, and promote your creativity in more ways than ever before, enabling you to deliver beautiful, professional scores faster and share audio and video versions of your work—with stunningly realistic musical phrasing—to make your talent stand out from the crowd. It's the fastest, smartest, easiest way to write music for live performance, film and television, media entertainment, or in the classroom.
Unrivalled expressiveness and feel
With the unique and fully redesigned Espressivo 2.0 feature, Sibelius 7.5 gives you complete control over and customization of the rhythmic feel of any individual part to produce more expressive and realistic musical phrasings. And because the software can now better interpret such notation distinctions as tempo markings, metric emphasis, grace notes, mordents, caesuras, and breath marks on playback, you can hear every nuance of your score—the way you intended it to be heard.
Accelerated navigation
With the new Timeline window, you get a quick view of the entire structure of your score—no matter how large or complex—enabling you to navigate to any part fast for editing or playback. Simply click on any bar, in the timecode ruler, or on any landmark—the important objects that make up your score, including rehearsal marks, repeat structures, comments, key signatures, tempo, and more—to jump immediately to that section.
Easy collaboration and sharing
Get all of the score sharing and social media features of Sibelius First in Sibelius 7.5, enabling you to collaborate more easily with others and distribute your compositions for the world to hear. Share scores through email, upload and publish them as sheet music on ScoreExchange.com, and even share your composition as a video or audio file on YouTube, Facebook, and SoundCloud.
Export video of your composition
Save a video file of your score to share your work with others on a DVD or online. Sibelius can export in a variety of resolutions—up to 1080p—in QuickTime format (.mov) on Mac or Windows Media Video (.wmv) on Windows, enabling others to see and hear your work without requiring Sibelius.
Full Scorch app integration
Export Sibelius scores directly to Avid Scorch on your iPad (available on iTunes) for fully interactive playback, practice, performance, and publishing. Sibelius automatically optimizes your score for iPad display, paying special consideration to page orientation, number of staves, margin sizes, and more.
Localized for Brazil and Russia
If Brazilian Portuguese or Russian is your native tongue, Sibelius 7.5 offers new native support for these languages in addition to English, French, German, Italian, Spanish, Japanese, and Simplified Chinese.
Compose and edit
Sibelius is the fastest, smartest, easiest way to create and edit musical scores. Sibelius delivers revolutionary, time-saving features like Magnetic Layout and Dynamic Parts—plus a powerful creative toolset including Flexi-time MIDI input, Keyboard and Fretboard windows, and a variety of other input options. With all this functionality and more, Sibelius empowers you to create incredibly complex scores quickly.
Play, perform, and share
In addition to creating and editing, Sibelius makes it easy to play back your scores with stunning realism. The massive included Sibelius Sounds library gives you immediate access to a wide range of professional-quality instruments. If you want even more great sounds, Sibelius supports VST and AU plug-ins, giving you access to third-party sample libraries. You can also sync Sibelius with other popular audio software—such as Pro Tools—via ReWire
Layout, export, and print
Create beautiful, professional-looking scores easily using a full accompaniment of desktop publishing tools. Perfect text with tracking, leading, and other typography tools. Add graphics using drag-and-drop. And easily export publisher-quality scores as PDFs with just one click.
Special notations
Sibelius lets you produce scores so stunning, they're virtually works of art. Slurs are the most beautiful and controllable of any program. Stemlets and beamed rests can be added and positioned instantly, as can arpeggio lines. Sibelius will even include cautionary accidentals automatically—helping you to produce performance-ready scores every time.
Switch to Sibelius from Finale
Why switch from Finale to Sibelius? Not only can you write music faster and easier with Sibelius, as many top composers have stated, but the transition to mastering Sibelius is easy—not to mention we also offer a great crossgrade deal when you make the switch.
Included
Sibelius software

36 GB Sibelius Sounds library

AudioScore Lite audio transcribing software

PhotoScore Lite music scanning software

ReWire audio/data transfer software

90 days of complimentary phone and online support
Sibelius is available both as a boxed product and a software download. A computer with a DVD-ROM drive (or equivalent) is required for boxed purchases; a high-speed Internet connection is highly recommended for download.
Windows:

32- or 64-bit Windows 7 (SP1 or later) or Windows 8 (not Windows RT)

1+ GB of RAM

750 MB hard disk space for Sibelius software only; 36 GB additional hard disk space for the Sibelius Sounds library (optional installation)

DVD-ROM drive (box versions only)

Mac:

Mac OS X 10.6.7, 10.7, 10.8, or 10.9

1+ GB of RAM

750 MB hard disk space for Sibelius software only; 36 GB additional hard disk space for the Sibelius Sounds library (optional installation)

DVD-ROM drive (box versions only)
Recommendations for the Sibelius Sounds library*
Windows:

Intel Core 2 Duo or better (or equivalent)

4+ GB of RAM

40 GB hard disk space (SSD preferred)

ASIO-compatible soundcard

Mac:

Intel Core 2 Duo or better

4+ GB of RAM

40 GB hard disk space (SSD preferred)
Using external hardware MIDI playback devices with Sibelius
If you have an external hardware MIDI playback device that you wish to use, please check that a compatible sound set is available: see the list of sound sets supplied with Sibelius 7.5.
* You can use Sibelius Sounds if your computer doesn't meet the recommended requirements, but you may find that you cannot use as many sounds simultaneously, and that sounds take a long time to load.
More Information

| | |
| --- | --- |
| Condition | New |
| SKU | SIB-SIBELIUS7.5-ACADEMIC |
| UPC | 724643116392 |
| Weight | 0.500000 |