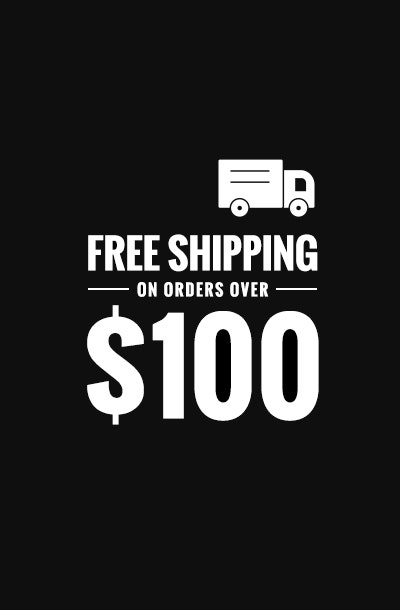 Earning 298 points for this item
Applies only to registered customers, may vary when logged in.
Earn 10 points for writing a review for this product
Like its fellow EUROLIVE D Series loudspeakers, the EUROLIVE B212D PA speaker system features Behringer's special Class D amplifier technology and internal switch-mode power supply to provide a much better power-to-weight ratio than other active speakers. To put it simply, you get all the power without the backbreaking weight.

Due to the high-efficiency design, the EUROLIVE B212D cranks out 450W of the cleanest, punchiest audio you've ever heard from a compact PA speaker system. The integrated sound processor provides total system control, along with dependable protection of the LF and HF transducers, thanks to the built-in active high-pass filter, which virtually eliminate distortion—even at extreme operating levels. In addition, it features an ultralow-noise mic/line input with LEVEL control and a dedicated two-band EQ (bass/treble) for easy control.

Intelligent by design
One of the coolest things about active loudspeakers is the lack of backbreaking racks of amps, crossovers, and EQs that are often required to make passive speaker systems sound almost as good. But that comes with a trade-off&mdash:;that extra weight is transferred to the audio speaker, making it difficult for a single user to heave all that mass onto the top of a speaker stand.

Behringer's EUROLIVE D Series' "Intelligent-Design" merges the best features of active loudspeakers with significantly lower weight by using switch-mode power supplies and Class D amplifier topology. Hidden deep inside the enclosure is the equivalent of an active two-way electronic crossover, graphic EQ, parametric EQ, mic preamp, limiter, and 2 Class D power amplifiers, yet the overall weight is less than a comparable loudspeaker system. These components work together seamlessly to provide optimum sound quality—and it all takes place automatically, without you having to touch a single knob.

Class D Amplifier Technology delivers high power with low weight
Instead of operating relatively continuously like Class A/B circuits, Class D amps switch on and off thousands of times per second, delivering power only when needed. In other words, the amplifier is either fully on or fully off, which significantly reduces the power losses in the output devices. This is simple in theory and complex in practice, which is why there are so many different Class D designs. Without boring you with terms like PWM Generation and Gate Drivers, let's just say that to realize the benefits of a Class D design requires compensating for a lot of potential problems that can cause audible distortion. BEHRINGER didn't invent Class D technology, but their R&D department has been working for years to perfect their own version with all the benefits of reduced weight and cool running, yet without the drawbacks. That's why they invested more than a solid year of research time eliminating pitfalls like quantizing errors and excess dead time, selecting just the right switching frequency (and other equally tech-y terms). It's also why they spent an equally long time testing individual components to ensure they will stand up to the rigors of the real world.

When combined with switching-mode power supplies that replace heavy toroid transformers, these new designs provide more dynamic punch since the higher switching frequency reloads the supply's capacitors much faster. And, because they are so much more efficient, the D Series loudspeakers run cooler and don't require huge and heavy heat sinks. The resulting speakers systems are much lighter, making them easy to transport and set up. BEHRINGER's no-compromise design means your EUROLIVE B212D active speaker system will deliver full power and incredible fidelity all night long, with no need for rest cycles.

Instant PA system
With just a single EUROLIVE B212D PA system and a microphone or MP3 player, you can set up an instant sound system. Thanks to the built-in preamp section, you just connect a dynamic mic and raise and lower the volume with the Level control. Plug in your sound source, place the speaker on a tabletop or stand, and power up. It's just that easy. And if you need more coverage, simply use the convenient LINK OUTPUT XLR connector to add more active loudspeakers.

Stereo music system
You can use two EUROLIVE B212D enclosures for stereo playback of your MP3, CD, or old-school cassette deck without any additional hardware. Just plug the appropriate stereo breakout adapter into your deck's output jack and run the cables to the 1/4" inputs on each loudspeaker. Set the Level and EQ controls the same on both enclosures, and you've got an instant party.

Marvelous monitoring
Thanks to their trapezoidal design, the D Series cabinets can be laid on their side providing the ideal angle for onstage monitor wedge applications. Hookup is simple too, requiring only a single XLR or 1/4" cable from the monitor send on your mixing console and, of course, power. Additional monitors can be chained together via the XLR LINK OUTPUT jack on the rear panel.

Custom-designed transducers
The transducers (woofers and tweeters) are the only part of a sound system you actually hear, so Behringer didn't cut any corners. They custom-design and build their transducers from scratch. Not only do they wind their own voice coils, they process the paper pulp into cones and even machine their own back-plates. This enables Behringer to control the quality and make better components, like the long-excursion LF transducers and state-of-the-art 1.35" compression drivers deployed in each EUROLIVE speaker enclosure.

Low-frequency response
The EUROLIVE D Series speakers were built with extended low-frequency handling in mind. With a tuned port, internally braced, injection-molded enclosure, each model's custom-designed LF transducer (woofer) really cranks out tight low end.

Accurate non-fatiguing midrange and treble
Even if your particular application doesn't include booming bass, you'll love the sheer accuracy of the EUROLIVE B212D system. Over a year of design went into an exponential horn/aluminum dome compression driver combination that could do justice to loud hard rock or dance music—yet could also satisfy audiophiles with its musical timbre and attention to detail. For spoken word, singing, or acoustical instruments, the D Series loudspeakers are able to articulate complex harmonic details.

Processor controlled output
Dynamic processing is one of the best ways to maximize output without sacrificing sound quality. The EUROLIVE B212D's built-in circuitry automatically adjusts program content, allowing the loudspeaker to operate at extreme levels. It accomplishes this by reducing bass output slightly as you approach the limit of the transducers. This frees up LF amp and transducer resources, so that higher overall volume can be realized. It's like having a tiny soundman inside each cabinet constantly monitoring and changing output parameters. By making subtle changes to the crossover frequency and the audio content, the system is able to crank out more sound&mdashwithout the slightest hint of distortion.

Massive power-to-size ratio
Cutting-edge technology and high-fidelity speakers are not all it takes to get your message across&mdashyou need power, and lots of it. At the heart of each Behringer EUROLIVE B212D loudspeaker is two high-current amplifiers with a total output of 550 watts. They're capable of driving the speakers to their maximum with no distortion—and without speaker damage, thanks to active internal protection circuits. Put simply, they will astound you with their massive punch, smooth mids, and articulate top end.
Features
High-power 550W 2-way PA sound reinforcement speaker system for live and playback applications

Ultracompact and lightweight system delivers excellent sound even at extreme sound pressure levels

Revolutionary Class D amplifier technology: enormous power, incredible sonic performance, and super lightweight

Internal switch-mode power supply for noise-free audio, superior transient response, and very low power consumption

Integrated sound processor for ultimate system control and speaker protection

Extremely powerful 12" long-excursion driver provides incredibly deep bass and acoustic power

State-of-the-art 1.35" aluminum-diaphragm compression driver for exceptional high-frequency reproduction

Ultra-wide dispersion, large-format exponential horn

Ultra-low noise Mic/Line input with Volume control and Clip LED

Dedicated 2-band EQ for perfect sound adjustment

Additional Line output allows linking of additional speaker systems

Versatile trapezoidal enclosure design allows different positioning:

Stand mounting with 35-mm pole socket

Tilts on its side for use as a floor monitor

Ergonomically shaped handles for easy carrying and setup
Low-frequency range:

RMS power 280 W @ 8 Ohms

Peak power 450 W @ 8 Ohms
High-frequency range:

RMS power 65 W @ 8Ohms

Peak power 100 W @ 8Ohmns
Speaker power capacity

Woofer

Size: 12"

RMS @ 1% THD: 250W @ 8 Ohms

Peak power handling: 1000W @ 8 Ohms
Tweeter

RMS @ 1% THD: 30W @ 8Ohms

Peak power handling: 120W @ 8Ohms
Audio inputs

XLR(Servo-balanced)

Sensitivity: -40dBu to +4dBu

Input impedance: 20kOhms
1/4" TRS jack (servo-balanced)

Sensitivity: -40dBu to +4dBu

Input impedance: 20kOhms
Level control

Input Trim —∞ to + 30dB

Max. input level: +22dBu
Link

Connector: XLR connector
Loudspeaker system data

Frequency response: 65Hz to 20kHz

Crossover frequency: 2.4kHz

Sound pressure level: max. 125dB SPL @ 1m

Limiter: Optical

Dynamic equalizer: Processor-controlled
Equalizer

High: 12kHz/-15dB

Low: 80Hz/-5dB
Power supply:

Voltage (Fuses):

USA/Canada: 120V, 60Hz (T 6.3 A H 250V)

UK/Australia: 240V~, 50Hz (T 3.15 A H 250V)

Europe: 230V~, 50Hz (T 3.15 A H 250V)

Japan: 100V~, 50-60Hz (T 6.3 A H 250V)

Power consumption max.: 600W

Mains connection: Standard IEC connector
Dimensions (HxWxD) 21.7" x 13.6" x 10.6", 550mm x 345mm x 270mm

Weight: 31.9lb./14.5kg.
More Information

| | |
| --- | --- |
| Condition | New |
| SKU | BEH-B212D |
| UPC | 705105732831 |
| Weight | 37.000000 |
We found other products you might like!