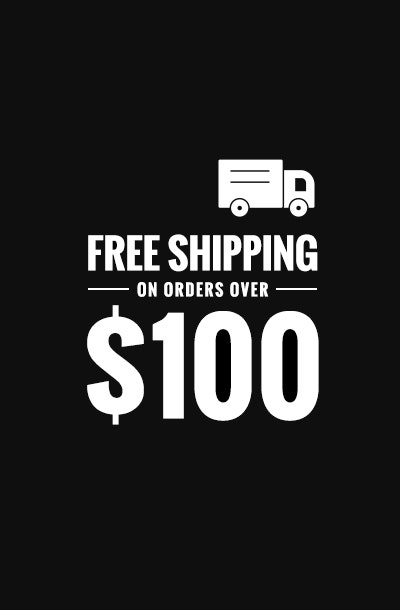 Availability:
Out of stock
Earning 237 points for this item
Applies only to registered customers, may vary when logged in.
Earn 10 points for writing a review for this product
Behringer NEKKST K5 Bi-Amped 5" Studio Monitor Pair with Stands, Isolation Pads, and Mogami Cables
Behringer NEKKST K5 Bi-Amped 5" Studio Monitor
NEKKST K5
Audiophile Bi-Amped 5" Studio Monitor with Advanced Waveguide Technology
Ultra-linear 150-Watt reference-class studio monitor

Designed by renowned acoustic icon Keith Klawitter, founder of KRK*

Advanced Waveguide technology creates ultimate acoustic dispersion and extremely large ''sweet zone''

True bi-amping mode with 2 separate amplifiers for ultimate sound reproduction

Ultra-high resolution, 1" silk dome tweeter for ultimate sound reproduction

Long-throw 5" woofer with deformation-resistant glass fiber cone

Adjustable to a wide range of acoustic conditions and subwoofer operation
Separately controlled limiter for low and high-frequency overload protection

Servo-balanced inputs with XLR, TRS and unbalanced RCA connectors

High-density composite enclosure for ultra-low diffraction and reduced low-frequency distortion

''Planet Earth'' power supply for maximum flexibility (100




- 240 V~), noise-free audio, superior transient response plus low power

3-Year Warranty Program*

Conceived and designed by BEHRINGER Germany
NEKKST K5
The 150-Watt NEKKST K5 Studio Monitor's unparalleled, world-class performance is the result of a major collaboration betweenBEHRINGER audio engineers and loudspeaker master-designer/founder of KRK – Keith R. Klawitter. This incredible reference system is ideal for all critical listening environments thanks to the custom-engineered bi-amplification system that features separate amplifiers for the 5" glass-fiber woofer and 1" silk-dome tweeter. K5's long-throw woofer generates deep, tight bass and virtually smear-proof mids, while the ultra-high resolution tweeter provides sparkling highs – all enhanced by Keith's Advanced Waveguide Technology for an extremely generous sweet spot.
Why Studio Monitors are so Important
The goal of a great studio monitor is to present an accurate representation of your mix, so you can tell how well it will translate to the diverse listening environments and systems of today, such as car stereos, club sound systems, radio, portable digital music players and others. The remarkably-flat response of the NEKKST K5 allows you to work with the complete confidence that your mixes will "play" accurately on these systems and to your audience at large.
Keith R. Klawitter - the Man Who Invented Studio Monitors
The ultra-linear, 150-Watt reference-class NEKKST K5 was designed by renowned acoustic icon and founder of KRK, Keith R. Klawitter – a man who has devoted much of his life to the quest for the "perfect" loudspeaker. The K5 features Keith's advanced Waveguide technology for the ultimate in acoustic dispersion, which generates an extremely large "sweet zone" for easy and optimal monitoring. A true bi-amped system, an ingenious crossover design and separate amplifiers are utilized for high and low-frequency signals, providing superb sound reproduction from the long-throw, deformation-resistant, glass-fiber cone woofer and pristinely-accurate, silk-dome tweeter. The NEKKST K5 not only satisfies seasoned engineers and producers, but makes audiophile-level sound accessible to both home and professional recording studio applications. Keith Klawitter wrote the book when it comes to modern studio monitors, and to quote the monitor-master, "This is my best work yet!"
Bi-Amplification - The Path to Absolute Signal Integrity
With its 150 ultra-clean Watts of output, delivered through separately-powered drivers via a true bi-amping mode with 2 amplifiers per speaker, the K5 delivers high-resolution sound that really brings out the best in your music. You will notice that most competitors apply simple passive crossovers, which not only inaccurately separate the frequency spectrum, but most importantly impact the drivers' performance. BEHRINGER has gone the extra mile, driving each woofer and tweeter with a separate amplifier for absolute signal integrity.
Environmentally Friendly
The ability for a studio monitor to adapt to a wide range of acoustic conditions is of paramount importance, and the NEKKST K5 delivers extreme versatility in this arena. K5's rear panel features switches for adjusting high and low-frequency response, compensating for varying room attributes, or for pairing with a dedicated subwoofer. Independently-controlled limiters protect both the woofer and tweeter against overload.
Ultimate Support JS-MS70 Jamstands Adjustable Studio Monitor Stands (Pair)
If you're just starting out and have smaller studio monitors that you'd like to set on stands, the JS-MS70 is the perfect solution for you! The stable low-profile base can easily be positioned into tight spaces and includes both leveling floor spikes for carpeted areas and rubber feet for hard wood and tile surfaces. The JS-MS70 has four heights from 32.5" to 44.25" and can be securely locked into place with the included locking pin.
Features
Height-adjustable stand for studio monitors

Locking pin ensures stable and accurate height positions

Leveling floor spikes and rubber feet included

Low-profile base can be easily positioned into tight spaces
Mogami Gold 1/4" TRS Male to XLR Male Cable - 10 ft
This balanced patch cable with gold-pin/black body ¼" TRS and male XLR connectors is a popular choice for powered speakers. Mogami Gold TRS-XLRM uses Neglex™ Studio Quad cabling, legendary for clarity and freedom from noise/RF interference. Neglex™ type Quad cables are designed for the highest quality recording applications where maximum definition is critical.
Features
The finest patch cable you can buy for neutral tone and noise rejection

Conductor insulation is XLPE (Cross-Linked Polyethylene) for excellent sonic clarity

Mogami Signature Ultra High Density Spiral Pure Copper Shield for superior sound quality and silent background

A perfect choice for high end audio equipment

Lifetime warranty
WARNING: This product can expose you to chemicals including lead, which is known to the State of California to cause cancer, reproductive, and developmental harm. For more information, visit www.p65warnings.ca.gov
Post Audio MP-5 Pair5"X11" Monitor Pads
Post Audio MP-5 is designed to increase monitoring accuracy by decoupling your monitors from the surface they are sitting on, eliminating rumble and false bass frequencies. This is a very affordable way to easily improve the sound of any studio monitor.
Each pad has two parts, each with a 4 degree angle. That allows you to tilt your monitor at several different angles: flat, +/-4 degrees, or +/-8 degrees. This allows you to place your monitors flat on your desk top, angled down or angled up for your best listening position.
MP-5's are made of high density foam. They measure 6.75" by 11.5" and include 2 pads to accommodate a pair of monitors. MP-5's are typically used with studio monitors with 5 or 6 inch woofers, but can be used for any isolation task in the studio or with home stereo and video components such as noisy DVD players.

Ultimate Support JS-MS70 Jamstands Adjustable Studio Monitor Stands (Pair)
Product Name: JS-MS70

Part Number: 17441

Locking Heights: 32.25", 36.25, 40.25", 44.25" (819mm, 1022mm, 1124mm)

Platform Dimensions: 9" x 9" (229mm x 229mm)

Base Dimensions: 17.25" x 17.25" x 17.25" (438mm x 438mm x 438mm)

Weight: 8.4 lbs. (3.8 kg)
More Information

| | |
| --- | --- |
| Condition | New |
| SKU | BU-BEH-K5-1 |
| UPC | 7019868027 |
| Weight | 40.620000 |