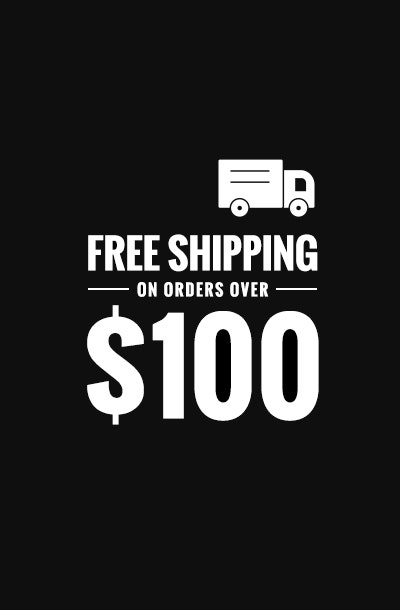 Behringer X32 Digital Mixing Console with Powerplay P16-M Mixer, Mounting Bracket, and M50X Headphones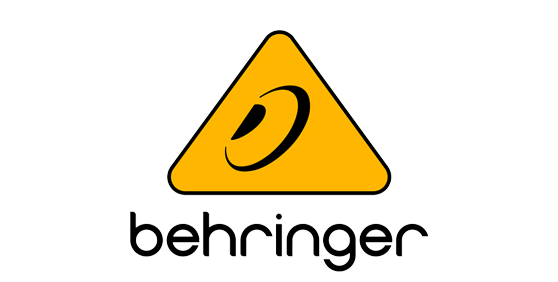 Availability:
Out of stock
Earning 2847 points for this item
Applies only to registered customers, may vary when logged in.
Earn 10 points for writing a review for this product
Behringer X32 40-Input, 25-Bus Digital Mixing Console, 32-Channel Audio Interface with MIDAS Preamps
The Behringer X32 digital mixing console is an easy transition for engineers that are accustomed to mixing with analog boards. The 32-channel X32 incorporates 8 additional AUX inputs that add up to a total of 40 processing channels and 25 mix buses. All of which can all be controlled by a user-friendly signal processing section that provides instinctive, hands-on control of dynamics, EQ, and inserts.

Ready for your input
Use any combination of the local 32 console mic inputs or the networked digital snake inputs on stage. The dedicated channel strip section puts 17 backlit buttons and 13 rotary controls with LED-collars right at your fingertips for quick, analog-style adjustment of each channel's compressor, 4-band parametric EQ and much more. Each input and output channel strip features its own color backlit 128x64 graphic LCD, which provides vital channel information at-a-glance, such as input source names and icons, to quickly identify instrumentation in the mix. Each LCD's information can be updated either by using the onboard display or an attached computer.

Virtual FX Rack
The onboard virtual FX Rack provides access to eight true-stereo, multi-effects processors (16 mono) including delay, chorus, dynamics—and it can run 4 production quality true-stereo reverbs concurrently with 8 channels of 31-band graphic equalization, all without the need for expensive, space-consuming external hardware.

High-count I/O options
I/O abounds with 32 high-end programmable mic preamps; 6 Aux Inputs on 1/4" TRS; 16 balanced XLR Outs, plus balanced Control Room outputs on both XLR and 1/4" TRS connectors. A single CAT5 cable from FOH to the stage can receive up to 48 channels of audio input—and deliver all bus outputs, along with 16 individual monitor feeds for BEHRINGER's brand new P16 personal monitoring system.

Vital information is just a click away
Thanks to the netbook-resolution, 800x480 high-contrast color TFT display, you are never more than one or two button presses away from any of X32's eight highly intuitive control screens. Once you select the desired function, dedicated rotary/push encoders allow you to set parameters and source I/O assignment, without the need to "drill down" through multiple layers of menus or page through a complex owner's manual.

Versatile signal and scene management
Signals can be assigned to eight DCA groups (Digitally Controlled Amplifier), which provides simultaneous group level control via dedicated 100 mm motorized faders. You, or your engineer can communicate with the talent by means of the Talkback section's onboard mic or an external mic of your choice. X32's scene management allows snapshots of high-level production mixes to be captured and recalled for future use (you can even save them to a USB stick). X32 even has a dedicated custom control section with user-definable knobs and buttons where you can create your own set of controls, making it easy to access frequently used functions "on-the-fly."

Powered by MIDAS & KLARK TEKNIK
Behringer teamed up with its sister companies, MIDAS and KLARK TEKNIK, recognized the world over for their digital consoles and EQ/FX processing, for implementation support. The programmable, high-grade mic preamps found in the X32 are based on a genuine MIDAS design, all the way down to their A/D converters. The resulting design ensures superior common mode rejection (CMRR) and extremely low harmonic distortion (THD).

MIDAS and KLARK TEKNIK helped in designing the X32's GUI (graphical user interface), a major advancement in digital mixing made easy, productive, and fun. They also drew on their extensive experience in FPGA (Field Programmable Gate Array) coding for rock-solid, ultra-low latency digital channel patching—giving the X32 the capacity to handle up to 168 sources on 168 destinations, including the two AES50 ports.

Bus and rear panel flexibility
X32 provides extensive output connectivity including 16 balanced XLR outputs, six balanced Line I/O on 1/4" TRS connectors; dual Phones outputs; Main LCR (Left, Center, Right) buses; 16 mix buses (also configurable as subgroups) with Inserts, 6-band parametric EQ and dynamics processing; plus six independent Matrix Mixes with Inserts, also with 6-band parametric EQ and dynamics processing.

The rear panel also sports two AES50 ports, each with KLARK TEKNIK's rock-solid SuperMAC 48-channel I/O networking capability (for addressing a total of 96 inputs and outputs). Stereo digital output and MIDI are also supported, as well as ultra-low jitter, ultra-low latency communication between the X32 and digital snakes, remote stage boxes and outboard recording devices. A convenient top panel USB port is available for recording an uncompressed two-channel "board mix" straight to any standard USB thumb drive or for playing background music.
Features
32-channel total recall digital mixer with fully programmable mic preamps

16 mix buses, configurable as subgroups

Main LCR and all 16 mix buses featuring inserts, 6-band parametric EQ's and dynamics processing

16 analog XLR outputs plus 6 additional line in/outputs, 2 phones connectors and a talkback section

48-channel digital snake ready via AES50 ports

Built-in expansion port for Firewire/USB/ADAT

Virtual FX rack featuring 8 true-stereo FX slots for high-end simulations of famous outboard gear

Ultra-high power 32-Bit floating-point DSP features "unlimited" dynamic range, no internal overload and near-zero latency

6 mute groups and 8 DCA groups on 8 dedicated 100 mm motorized faders

Super-easy user interface and dedicated channel strip section

High-resolution 7" color TFT with associated controls and individual RGB backlit graphic LCD's in every channel

USB flash connector providing file storage for uncompressed recordings plus show presets and system updates

6 independent matrix mix buses featuring inserts, 6-band parametric EQ's and dynamics processing

Adjustable line delays available on all physical in and outputs

Networked remote control or show setups with remote editor software via USB and Ethernet ports (included)

Powerful scene management for convenient handling of complex productions
Behringer Powerplay P16-M Personal Mixer 16-channel Digital Stereo Personal Monitor Mixer
POWERPLAY P16-M
16-Channel Digital Personal Mixer
The POWERPLAY P16 system is the easy, affordable way to give live or recording musicians/vocalists what they really want – "more me!" The P16-M Personal Mixer lets each performer take control of his/her own monitor mix, whether on the stage or in the studio – and allows the engineer to concentrate on creating the best mix possible. Fast and easy to set up, a basic system can be installed and configured in a matter of minutes – and the system can be expanded to adapt to changing needs. Read on to find out how the P16-M Digital Personal Mixer can improve your performance!
The P16-M's simple user interface makes it easy for even non-techies to dial-in the perfect monitor mix. They can not only adjust the Volume for each of 16 input signals, but also set the Pan (left to right mix), EQ (Bass, Mid with sweepable Freq control and Treble) – and much more. And the best part, these adjustments can all be made without affecting anyone else's personal mix. After you've dialed-in the perfect mix, it can be stored in one of 16 presets for instant recall at your next performance or session.
A basic installation consists of one P16-I Input Module, which connects to the main mixing console and up to six P16-M Personal Mixers, creating a system big enough to equip a typical recording studio, small to mediumsized band or worship team. You'll also need a few standard audio and Cat 5e cables. The optional P16-MB mounting bracket allows the P16-M Digital Personal Mixer to be attached to any standard microphone, music or drum stand. As many as six P16-D Digital ULTRANET Distributors can be added to your system to accommodate up to forty-eight P16-M Personal Mixers.
Not only is the P16-M easy to use, but it's also big on quality. You'll enjoy audiophile-grade sonic performance, 16 storable presets for custom mixes, 16 Channel Select buttons complete with dual LED indicators for quick and easy visual reference, and so much more. Need to hear just one element of your mix – just hit the Solo button. Someone playing out of time – select the Mute button for that input. Additionally, the global EQ and "drummer-proof" output level control ensure you'll hear your perfect mix, in all its pristine glory. Extraordinary
Features:
16-channel digital stereo mixer to create your personal monitor mix

Ultra-intuitive "analog" operation with total recall and 16 presets for custom mixes

State-of-the-art 24-bit D/A converters for premium audio quality

16 Channel Select buttons with dual LEDs for perfect overview

Level and Pan/Spread control per channel with LED meter

3-band EQ per channel with mid-band frequency control

Solo and Mute functions per channel

Global Level and EQ controls plus Panic Mute function

High power and "drummer proof" headphones output

Fully adjustable limiter protects your ears and headphones

Additional mono/stereo line output to connect your powered monitor

MIDI IN port for real-time remote control of all channels by external MIDI device such as BEHRINGER BCF2000, BCR2000, etc.

Standard CAT5e connection delivers power and 16 signals to each Personal Mixers

ULTRANET connector to daisy-chain up to forty-eight P16-M mixers for large systems (in conjunction with P16-D)

Ultra-low system latency of less than 1 millisecond

Powered via external power supply (included) or P16-I / P16-D

Mounts easily on a mic stand with the P16-MB mic stand mount (not included)

3-Year Warranty Program*

Conceived and designed by BEHRINGER Germany
Behringer Powerplay 16 P16-MB Mounting Bracket for P16-M Monitor Mixer
POWERPLAY P16-MB
Mounting Bracket for P16-M
POWERPLAY P16-MB
The ultra-convenient P16-MB mounting bracket is the perfect way to place the P16-M Digital Personal Mixer where the musicians need it – on any standard microphone, music or drum stand. Special attention was paid to the P16-MB's design and materials, making it exceptionally easy to use – and ready for use on the stage, or in the studio.
The POWERPLAY P16 system is the easy, affordable way to give your musicians and vocalists what they really want – "more me!" P16-M Personal Mixers lets each performer take control of what they hear, allowing the engineer to concentrate on providing the audience with the best possible listening experience. Fast and easy to set up, a basic system can be installed and configured in a matter of minutes – and the system can be expanded to adapt to changing needs.
Features
Mounting bracket for P16-M Digital Personal Mixer

Attaches to standard mic, music or drum stands

3-Year Warranty Program*Conceived and designed by BEHRINGER Germany
Audio-Technica ATH-M50X Professional Monitor Headphones (Black)
Pure. Professional. Performance.

As the most critically acclaimed model in the M-Series line, the ATH-M50 is praised by top audio engineers and pro audio reviewers year after year. Now, the ATH-M50x professional monitor headphones feature the same coveted sonic signature, with the added feature of detachable cables. From the large aperture drivers, sound isolating earcups and robust construction, the M50x provides an unmatched experience for the most critical audio professionals.

More About the M-Series Headphones
Critically acclaimed M-Series professional monitor headphones deliver accurate audio and outstanding comfort, perfect for long sessions in the studio and on the go. Contoured earcups seal tight for excellent sound isolation, with minimal bleed. And the pro-grade materials are durable, yet comfortable. Find out why online reviewers, top audio engineers, and cult followers agree, M-Series is an unmatched combination of audio and build-quality that gets the job done. Hour after hour, year after year.

FEATURES
Critically acclaimed sonic performance praised by top audio engineers and pro audio reviewers

Proprietary 45 mm large-aperture drivers with rare earth magnets and copper-clad aluminum wire voice coils

Exceptional clarity throughout an extended frequency range, with deep, accurate bass response

Circumaural design contours around the ears for excellent sound isolation in loud environments

90° swiveling earcups for easy, one-ear monitoring

Professional-grade earpad and headband material delivers more durability and comfort

Collapsible for space-saving portability

Detachable cables (includes 1.2 m - 3.0 m coiled cable, 3.0 m straight cable and 1.2 m straight cable)

Top choice for studio tracking and mixing, as well as DJ monitoring and personal listening

Also available in white (ATH-M50xWH) and limited edition matte gray (ATH-M50xMG)
Audio-Technica ATH-M50X Professional Monitor Headphones (Black)
Type: Closed-back dynamic

Driver Diameter: 45 mm

Magnet: Neodymium

Voice Coil: CCAW (Copper-clad aluminum wire)

Frequency Response: 15 - 28,000 Hz

Maximum Input Power: 1,600 mW at 1 kHz

Sensitivity: 99 dB

Impedance: 38 ohms

Weight: 285 g (10 oz), without cable and connector

Cable: Interchangeable cables: detachable 1.2 m - 3.0 m (3.9' - 9.8') coiled cable, detachable 3.0 m (9.8') straight cable and detachable 1.2 m (3.9') straight cable

Accessories Included: Protective carrying pouch, 6.3 mm (1/4") screw-on adapter
More Information

| | |
| --- | --- |
| Condition | New |
| SKU | BU-BEH-X32-020918-3 |
| UPC | 7074672228 |
| Weight | 107.000000 |