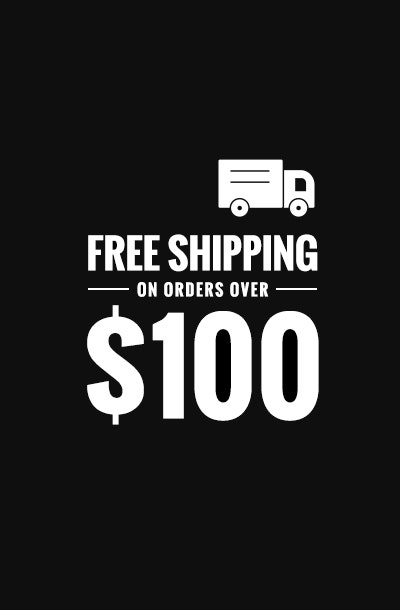 Blizzard Lighting Weather System EXA RGBAW+UV 8 Fixture LED Lighting Effect Bar
SKU
DSHIP-WEATHERSYSTEM-EXA
Earning 839 points for this item
Applies only to registered customers, may vary when logged in.
Earn 10 points for writing a review for this product
Blizzard Lighting Weather System EXA RGBAW+UV 8 Fixture LED Lighting Effect Bar
Get Your Show On The Road With Weather System™ EXA
Weather System™ EXA is a powerful and portable lighting system with eight individually controllable LED fixtures, each with 3* 15W high-intensity 6-in-1 RGBAW+UV LEDs. They come fully loaded with a tons of cool features that include RGBAW+UV color mixing, independent fixture swivel & tilt positioning, a wireless footswitch controller with internal rechargeable battery, an adjustable lighting stand with case, a fixture carry case, and tons of goodies that will give users all the tools they'll need to create fantastic light shows!
Users can control their own light show completely cord free with the Weather System™ EXA 2.4Gz wireless + rechargeable battery powered 4-switch foot controller. Just set the foot controller frequency to match the fixture(s) set frequency, and you're good to go! Setup multiple fixtures to the same frequency, or use a different frequency for multiple wirelessly controlled setups in the same space, completely free of interference.
The 4 switches found on the wireless foot controller offer quick and easy access to many awesome features. The MODE switch allows users to cycle through all of its 22 built-in programs + sound active modes (speed controllable by the TAP SYNC switch), change colors to any running auto program on the fly with the COLOR switch, use the BLACKOUT switch to start and stop the action, then the multi-functional TAP SYNC switch can either be used to set Auto Speed, or if the Auto Mode is set to either "Step Mode" (individual steps) or "One-Shot" (run program once), it will trigger the action. And then there's "Loop Mode" to loop the auto programs making killer light shows a breeze!
It also has a built-in 4-button LED control panel on the backside that is simple to use and allows total control over the fixture including a wide variety of DMX channel modes, 3 different auto mode types with 22 built-in programs, 3 sound active modes (color change, white strobe, and color chase), user adjustable fade/strobe effects, an automated color change timer, and also 32-bit dimming curve settings to gain smoother (and slower) dimming capabilities.
These fixtures come with industry standard PowerCON® compatible power Input/Output connections, 3-pin DMX Input/Output connections, DMX Sync Output (output for cable linked M/S setups with single footswitch control), and dual mounting brackets with locking knobs for the extra option of free-standing just the fixture or truss mounting.
Weather System™ EXA is the ultimate portable lighting system, get yours today!

Features
• 8 fixtures, each with 3* 15W 6-in-1 RGBAW+UV LEDs, 100,000 hours
• Independent fixture swivel & tilt positioning
• Wireless rechargeable battery powered footswitch
• Built-in color macros and auto programs via DMX
• Color mixing ability in standalone mode
• Easy to use LED digital control panel
• User selectable 32-bit dimming curves
• Flicker-free constant-current 1500Hz LED driver
• Adjustable stand, dual hanging brackets, & carrying case
• 6CH/7CH/12CH/18CH/30CH/48CH or 54-channel DMX modes
• Heavy duty, black aluminum housing
• Natural convection cooled, totally silent operation
• 3-pin XLR input and output connections
• PowerCon™ compatible AC power In/Out connectors
24* 15W 6-in-1 RGBAW+UV LEDs, 100,000 hours
Power
AC 100-264VAC, 50-60 Hertz
Power Consumption: 210W, 1.73A, PF : .99
Optical
Luminous Intensity
11,220 Lux @ 1M, 4,570 Lux @ 2M
Thermal
104 degrees F (40 degrees C) ambient
Wireless Footswitch