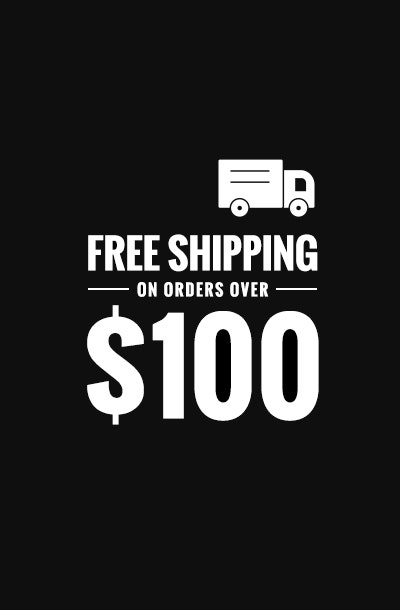 Celemony Melodyne Editor 2 DNA Direct Note Access Pitch Correction Software
Earning 349 points for this item
Applies only to registered customers, may vary when logged in.
Availability:
Out of stock
Earn 10 points for writing a review for this product
Shape audio as never before
Vocal polishing of the highest quality, the removal of wrong notes from piano recordings, incredible harmonic and rhythmic freedom: Melodyne editor is the most powerful edition of our one-track product family and offers you the entire spectrum of Melodyne's award-winning capabilities.
Unique and award winning
Melodyne editor, with its Direct Note Access technology, makes possible what had previously been considered impossible: access to individual notes in polyphonic audio material. Correct wrong notes in a piano recording; change the chords in a guitar accompaniment after the recording is over; refashion a sample lick. Only Melodyne editor gives you the freedom to work like this with audio. And allows you to do things you could only dream of doing before.
Edit music and not just audio data
With Melodyne editor you can edit your audio material in an intuitive and flexible way. Simply move an audio note to a different pitch or a different position. Make notes longer or shorter, louder or softer. Delete notes from chords or add new ones by copying. Use a multitude of scales, create your own or extract scales from audio recordings. Control the timing in detail and even the time course within notes. These functions for shaping audio will give you an experience you don't want to miss.
Best sound, best reputation, best of company
Melodyne editor is at home in all the great studios of the world and can be heard on countless productions. Leading producersare of one voice in praising the sound quality, flexibility, speed and reliability. Whether used as a problem solver in the hard day-to-day work of production or as a source of ideas and creative tool: Melodyne editor quickly becomes indispensible and inspires time and again.
The future of audio
Melodyne editor will change the way you work with audio. The note-based approach and intuitive operation of Melodyne editor will soon seem so natural to you and so much a matter of course that you will no longer regard audio as something fixed and given but quite simply as music. As music you can shape and refashion virtually at will. To correct and optimize or fully restructure in order to make new ideas reality. This is how we picture the future of audio editing. And with Melodyne editor, this future is yours already today.
First take: final take
With Melodyne editor, that inspired first take can be the final one – even if it wasn't error-free. Simply reach into the recording and move wrong notes to the right places. If you wish, you can even correct intonation or timing errors automatically by macro—even in polyphonic material.
Perfect vocals
Melodyne has proved itself a thousand times in the correction and optimization of vocal recordings. Melodyne editor offers still greater mastery of this high art. Intonation and timing problems, erratic volume, exaggerated or insufficient vibrato – all these can be corrected with a few mouse clicks and in best Melodyne quality. Using the powerful functions for timing and scales, you can adapt your vocals to any change of the playback fast and with ease. Learn more about Melodyne and vocals in Celemony's feature.
Perfect timing
With Melodyne editor, it's child's play to get things spot-on. When quantizing, Melodyne moves individual notes to the correct beats and even adjusts their length individually in the process – also in polyphonic material. That guarantees results of unprecedented musicality. Just as effortlessly, you can give your recordings a swing or a completely different rhythm (see also Celemony's feature on Melodyne and drums). And if needed, you can even control the attack and the time course within notes.
Harmonies and tunings à la carte
With Melodyne editor, monophony and polyphony are within the scope of your creative freedom. You can remove notes from chords to thin out over-dense accompaniments, or else copy and move notes to implement doubling, create second voices, or construct chords where none were there before. Extract the scale of a recording using the Scale Detective to change the scale of another recording. With Melodyne editor harmonies and tunings are at your disposal – even on microtonal terrain.
Sound library reloaded
With Melodyne editor, much will change. Including your sound library, which will become virtually infinite in extent. Since you'll be able to alter at will the tempo, timing, rhythm, melody, harmony and tuning of your samples, adding or deleting notes as you please, you'll always have perfect samples to hand for the production you're working on. And as many variations as you wish.
Design the details
Access to the individual notes offers totally new freedom in sound design. You can, for example, alter the volume or formant spectrum of individual notes in order to give chords a different coloration and character. By copying and pasting, you can even swap sounds – replacing the piano sounds of a chord with marimba sounds, even if they were taken from a totally different chord. More examples can be found in Celemony's feature about sound design.
No detours
Melodyne editor operates as a plug-in directly within your DAW. You hear all edits in the context of the other tracks of your project and can use as many instances as you like and your computer will allow. And for the fast editing of a sample between times, you can open Melodyne editor in stand-alone mode. Or via Rewire: making it possible to integrate it into DAWs that are not compatible with Melodyne editor.
Features
single-track audio editing environment with Melodyne technology

suitable for monophonic, polyphonic and rhythmic/complex audio material

offers with DNA direct access to individual notes within chords

works as a plug-in (VST, AU, RTAS) in compatible DAWs under Mac OS X and Windows

can also be used in stand-alone mode

can also be connected via Rewire to compatible DAWs

supports ARA Audio Random Access in compatible DAWs

activation on up to two computers or via iLok

user interface and manual in English, German, French, Spanish and Japanese
Applications
manual or automatic correction of intonation and timing errors

refashioning of melodies, harmonies, timing and rhythm

transposition including adjustment to scale

creation and editing of scales, extraction of scales from recordings

modifying various note parameters such as volume, vibrato, formant spectrum

in-depth editing of the timing of notes

pitch shifting and time stretching

(re-)quantization

MIDI file export
Monophonic and polyphonic material
In the case of monophonic (solo voice, saxophone, bass guitar...) and polyphonic (piano, guitar...) audio material, the following possibilities exist for editing notes:
modifying the pitch

modifying the pitch drift

modifying the pitch modulation

modifying the position

modifying the length

modifying the attack speed

modifying the time course within notes

modifying the volume

shifting the formant spectrum

modifying the pitch of any transition between notes

modifying the volume of any transition between notes

shifting the formant spectrum of any transition between notes

timing (re-)quantization, manually or via macro

pitch quantization, manually or via macro

cut, copy and paste
If, in the case of polyphonic material, two or more instruments play a note of the same pitch on the same beat, one note only, representing the combined sound of the instruments in question, is available for editing (no separation of instruments).
Rhythmic and complex material
In the case of rhythmic and complex material, separation is according to beats, so if several notes (e.g. click and snare) sound on the same beat, they are available for editing in the shape of one Melodyne blob only. For such blobs, the following editing possibilities exist:
modifying the pitch (relative)

modifying the position

modifying the length

modifying the volume

modifying the attack speed

modifying the time course within notes

shifting the formant spectrum

modifying the volume transition between blobs

shifting the formant spectrum of transitions between blobs

timing quantization, manually or via macro

cut, copy and paste
More Information

| | |
| --- | --- |
| Condition | New |
| SKU | CEL-MELO-EDITOR-2.1 |
| UPC | 4260074434002 |