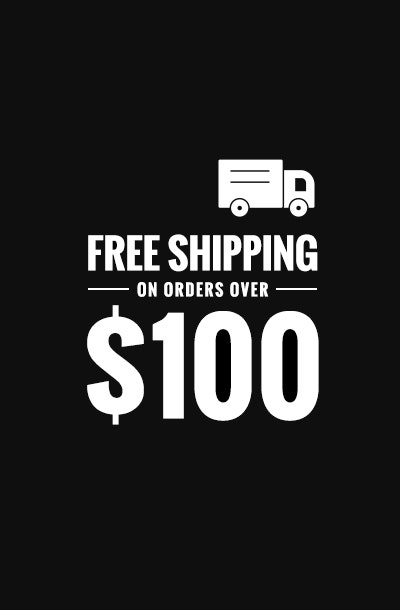 FiiO E12 Mont Blanc High Fidelity High Performance Headphone Amplifier
Earning 129 points for this item
Applies only to registered customers, may vary when logged in.
Availability:
Out of stock
Earn 10 points for writing a review for this product
The FiiO E12 Mont Blanc is a high fidelity and high performance portable headphone amplifier.
Distortion to the Minimum of 0.000015%
PROFESSIONAL OPERATIONAL AMPLIFIER WITH HIGH FIDELITY
Gold Operational Amplifier (OPAMP) Pair: Mont Blanc adopts the high-performance OPAMP combination OPA1611 and LME49600 which was specially designed for Hi-Fi audio products by TI Company located in America. Of the two, OPA1611 serves as the amplifier, while LME49600 plays the role of currency outputting. The uttermost performance of the two OPAMP can achieve near-zero distortion at 0.000015%
*Note:0.000015% only refers to the original technical data of the OPAMP itself,
not equals to that of Mont Blanc.
CLASSICAL CIRCUIT FRAMEWORK GUARANTEED SOUND FIDELITY
As always, OPAMP circuit employs mature while classical design with combination of operational amplifier and buffering which results in perfect balance between high-performance sound fidelity and long-lasting durability. With the addition of high quality well-chosen audio devices, such as WIMA capacitor, ALPS potentiometer and battery at high-frequency while low-impedance, it makes the sound of our Mont Blanc to be low-distortion as well as low internal resistance and qualified to rival the glory of the world's most famous piano Steinway.
INNOVATIVE POWER DESIGN High Voltage Supply at 22V

The built-in Li-polymer battery with large capacity imbedded in Mont Blanc is capable to provide strong power supply. +11V voltage comes from the three cascaded battery, while the -11V voltage is the utcome of the high-performance DC/DC circuit transformation, which in the end forms a 22V working voltage. On the one hand, it can make the OPAMP's high hand, performance be guaranteed; on the other it can meet the large dynamic range that required in boosting big headphones with high impedance. The total maximum output power can reach as high as 850mW.
USB SMART RECHARGING GUARANTEED SOUND FIDELITY
Generally speaking, the three cascaded battery should use the non-standard 14V adapter to get it recharged. However, to bring convenience to all the end-users, we get the 5V USB boosted to 14V so as to get the built-in battery recharged. Therefore, users can feel free to charge it by means of computers, mobile phones or laptops with 5V currency via USB port. Meanwhile, Mont Blanc would automatically adjust it to proper charging currency according to PC USB port and other charging output currency so as to get the battery recharged in the soonest time. Charging methods without any limits, customers can choose adapter with high power according to different needs to shorten the charging time. It only takes 3 hours to get it fully recharged by using the laptop's adapter at 2A currency output.
USER- FRIENDLY FUNCTIONAL INDICATOR
The added charging indicator makes the Mont Blanc much more user-friendly. It adopts the popular respiration lamp effect which would reflect the speed of the harging. High blinking frequency indicates quick charging, while low blinking frequency indicates slow charging. This enables the consumers to keep the status of Mont Blanc in hand. What's more, in order to cater to different headphones with various impedances, styles and sensitivities, Mont Blanc kindly provided gain adjusting and bass boosting function which enable the end-users to have flexible and customized usage. Meanwhile, the added simulation of Speaker Sound Field would lessen the headphone's in-head effect. High damping rotational potentiometer can avoid error-operation in moving. Secured output relay is capable to prevent booting pop noise and protect headphone & machine in case of any abnormalities. Output DC and internal fault protection would make The machine back to normal after one switch round.
Sophisticated Metal Fashion SUPER SLIM WIRE-DRAWING WORKMANSHIP
Equipped with all-over aluminum design externally, it also embedded with generous cost fixing support internally, which makes Mont Blanc"Inside equals outside". The way just as iPhone, apart from the two concealed screws, all the constitutions on Mont Blanc unify as one seamlessly. With reasonable design and integrated framework, we succeeded in making the thickness of a portable amplifier with high power within 14.5mm. Exquisite metal wire-drawing effect has been applied to the surface, and elaborate treating been processed to the volume adjusting knob which secures comfortable hand feeling as well as adding more details. The whole workmanship and details-processing indicate a qualitative leap in the process of pursuing better technological design of FiiO Company.
Specs:
Model Name/Number: Mont Blanc/E12

Weight: 159g

Audio Input: 3.5mm stereo jack

Volume Control: ALPS

Drive Ability: 16~300Ω (recommended)

Battery Capacity: 9.7Wh(880mAh/ 11.1V)

Output Power: > @ 880MW32Ω

THD: <0.005%

Frequency Response: 20Hz~20KHz

Input Sensitivity: <710

Crosstalk: > 70dB@1KHz

Gain: >16dB

MAX Output Voltage: 15.5 VP-P

Color Available: Black

Dimensions: 124×65.5×14.5(mm)

Headphone Output: 3.5 mm Stereo Jack

Bass Boost: 1 Level

Power Input: USB 5V/2A

Battery Life: >12 hours

Chargin Time: <150 minute

Output Impedance: <0.3Ω

Signal to Noise Ratio: >110dB

MAX Input Level: > 8 Vrms

Channel imbalance: > 0.05 dB

Bass Boost Range: > 5dB@BASS1

MAX Output Current: > 170 mA @ Voltage=High
More Information

| | |
| --- | --- |
| Condition | New |
| SKU | FiiO-E12 |
| UPC | 6953175711216 |
We found other products you might like!