JBL VRX932LAP 12" Powered Line Array Loudspeaker Pair with FREE Carry Bags and Mogami SpeakOn Cables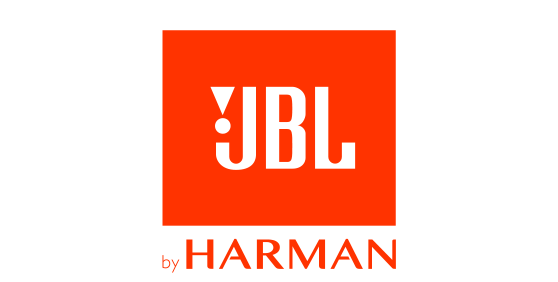 SKU
BU-JBL-VRX932LAP-111917-1
JBL VRX932LAP 12" 2-Way Powered Line Array Loudspeaker System
12 in. Two-Way Powered Line Array Loudspeaker System
The VRX932LAP is a powered, lightweight, compact 12" two-way line-array speaker system designed for use in arrays of up to five units. VRX932LAP is the ideal choice when line-array performance is needed but the venue size doesn't call for the very long-throw characteristics of larger line-arrays and a fast and easy setup is vital.
Built-in JBL Drivepack® DPC-2 amplifier module designed by Crown provides 1750 Watts of peak Power. DSP based resident input module provides system optimization and EQ functionality.

JBL's exclusive neodymium magned Differential Drive® woofer for high-power capacity and light-weight.

VRX932LAP features 3 x 2408J Annular Ring Diaphragm HF drivers. The 2408 represents the latest in JBL Professional compression driver design.

Constant Curvature waveguide for unprecedented array coherence.

Integral rigging hardware for simple connection of enclosures and optional array frame. Dual angle pole socket for aiming flexibility.

Array Configuration Selector permits "array shading".
JBL VRX932LAP-BAG Padded Protective Carry Bag for VRX932LAP Speaker
Features
The ultimate padded carry bag for the VRX932LAP.

Cover constructed of 1200D Nylon with waterproof backing.

10mm padding and a soft Tricot fabric interior provide complete protection.

Exterior lifting handles with Velco wrap allow for superior mobility and functionality.

Large external storage pocket with 1" gusset provides generous storage space.

Includes provision for fastening (2x) VRX928LAP-BAG to a VRX Sub to create the ultimate mobile system.

Embroidered JBL Logo.

Black Exterior.
Mogami Gold Speaker SO-06 Speakon to Speakon Cable - 6 ft
If you find yourself saying "it's great, but I need more power down low," this may be your dream cable. Wired with Mogami 2921 quad speaker cable, Mogami Gold Speaker Speak On™ Version delivers maximum power transfer at virtually unlimited power levels, all the way down to single digit frequencies. This cable stays put with Speak On™ connectors that offer quick, solid connections.
Features
Highly stranded 4 conductor wire for extremely low resistance

Low inductance star wiring maximizes dynamics and power transfer

No loss of power to speakers even at sub-harmonic frequencies

Extraordinary bass dynamics and unlimited power handling

Lifetime warranty
WARNING: This product can expose you to chemicals including lead, which is known to the State of California to cause cancer, reproductive, and developmental harm. For more information, visit www.p65warnings.ca.gov
JBL VRX932LAP 12" 2-Way Powered Line Array Loudspeaker System
Power Rating : 1750 Watts Peak, 875 Watts Continuous

Frequency Range : 57 Hz - 20 kHz, (-10 dB)

Dimensions (H x W x D) : 349 mm x 597 mm x 444 mm, (13.75 in x 23.5 in x 17.5 in)

Frequency Response : 75 Hz - 20 kHz, (+/-3db)

Maximum Peak Output : 136 dB SPL at 1m

Coverage Pattern : 100 x 15 nominal

DPC-2 Output as (Continuous IED shaped pink noise into rated load impedance) : LF: 750 Watts, HF: 125 Watts

DPC-2 Output Sectoin : LF: Dual-Bridged Technology™, Class D

Audio Input Connector : XLR with loop through

LF Driver : 1 x JBL 2262FF 305 mm (12 in) neodymium magnet

HF Driver : 3 x JBL 2408J, 38 mm (1.5 in)

User Controls : Input Attenuator (0-16 dB)

Signal Processings : DSP based, resident in Input Module

AC Power Operating Range : 90-132 VAC or 216-264 VAC, 50/60 Hz

AC Input Connector : Neutrik PowerCon (NAC 3MPA)

AC Loop Through Connector : Neutrik PowerCon (NAC 3MPB)

AC Current Requirements : 6A per system at 120V, 3A per system at 240V

Enclosure : 25/15 mm, 11-ply birch plywood

Suspension / Mounting : Optional VRX-AF line array frame kit, 10mm forged eyebolts or internal dual angle 36mm pole mount cup for pole or tripod mounting

Finish : Black DuraFlex™ finish

Grille : Powder coated, black, 16-gauge perforated steel with with acoustically transparent foam

Optional Accessories : VRX-AF: Suspension array frame

Net Weight : 24 kg (52 lb)
Mogami Gold Speaker SO-06 Speakon to Speakon Cable - 6 ft
Superflexible Studio Speaker Cables
High Definition Multi Series Professional Speaker Cables
These unique professional speaker cables are originally designed to deliver maximum performance from state-of-the-art Tri-Amp Systems.

They offer true audiophile performance for accurate sound transmission with clear transparent response yet possess a rugged superflexibility for the most demanding professional applications.

Each conductor features many strands in rope-lay of famous MOGAMI 'NEGLEX' Oxygen-Free-Copper within colour-coded PVC insulation. A tough, low profile matte black superflexible PVC jacket protects the cables.

Available in series of 2mm² (close to #14AWG), 2.5mm² (close to #13AWG) and 4mm² (close to #11AWG) conductor sizes.
Part No.

W3103

W2972

W2921

W3104

W2919

W2941

No. of Conductor

2

4

6

8

Conductor Size

4mm²




(#12AWG)

2mm²




(#15AWG)

2.5mm²




(#14AWG)

4mm²




(#12AWG)

2.5mm²




(#14AWG)

Overall Diameter




(mm)




(inch)





12Ø




0.472Ø





10.5Ø




0.413Ø





11.3Ø




0.445Ø





14.5Ø




0.571Ø





12.8Ø




0.504Ø





14.2Ø




0.559Ø

Core Colors

Black / Red

Brown / Red / Orange / Yellow

Black / Brown / Red / Orange / Yellow / Green

Black / Brown / Red / Orange / Yellow / Green / Blue / Purple
4-conductor type is also applicable for standard 2-conductor speaker cable by quad-connection.

W2972 is designed to be 2mm² which is ideal conductor size where it is necessary to combine two conductors (quad-connection) to fit a 3.5mm² crimp terminal.
SPECIFICATIONS AND CHARACTERISTICS
Configuration

Part No.

W2921

W2919

W2941

No. of Conductor

4

6

8

Conductor

Details

7/32/0.12 NEGLEX OFC (bare)

Size

2.53mm² (#14AWG)

Insulation Ov. Dia.(mm)

3.4Ø (0.134"Ø) PVC

Jacket

Ov. Dia.(mm)

11.3Ø (0.445"Ø)

12.8Ø (0.504"Ø)

14.2Ø (0.559"Ø)

Material

Flexible PVC, Matte Black

Weight per 153m (500Ft) Roll

28kg

39kg

58kg

DC Resistance (20°C)

0.008Ω/m Typ. (0.0024Ω/Ft)

Inductance (1kHz, 20°C)




(Refer to the figures shown in the capacitance data.)

1-2

0.7µH/m




(0.21µH/Ft)

0.4µH/m




(0.12µH/Ft)

0.8µH/m




(0.24µH/Ft)

1-3

0.3µH/m




(0.09µH/Ft)

0.45µH/m




(0.14µH/Ft)

1.0µH/m




(0.31µH/Ft)

1-4

-

0.65µH/m




(0.20µH/Ft)

1.2µH/m




(0.37µH/Ft)

1-8

-

-

0.8µH/m




(0.24µH/Ft)
Capacitance (20°C)

Frequency

100Hz

1kHz

10kHz

50kHz

100kHz

W2921




1-2

127pF/m




(38.7pF/Ft)

110pF/m




(33.6pF/Ft)

101pF/m




(30.8pF/Ft)

92pF/m




(28.1pF/Ft)

90pF/m




(27.5pF/Ft)

1-3

102pF/m




(31.1pF/Ft)

89pF/m




(27.1pF/Ft)

89pF/m




(27.1pF/Ft)

74pF/m




(22.6pF/Ft)

71pF/m




(21.7pF/Ft)

W2919




1-2

126pF/m




(38.4pF/Ft)

102pF/m




(31.1pF/Ft)

87pF/m




(26.5pF/Ft)

80pF/m




(24.4pF/Ft)

78pF/m




(23.8pF/Ft)

1-3

94pF/m




(28.7pF/Ft)

72pF/m




(22.0pF/Ft)

61pF/m




(18.6pF/Ft)

56pF/m




(17.1pF/Ft)

55pF/m




(16.8pF/Ft)

1-4

82pF/m




(25.0pF/Ft)

62pF/m




(18.9pF/Ft)

52pF/m




(15.9pF/Ft)

48pF/m




(14.6pF/Ft)

46pF/m




(14.0pF/Ft)

W2941




1-2

113pF/m




(34.5pF/Ft)

100pF/m




(30.5pF/Ft)

90pF/m




(27.5pF/Ft)

84pF/m




(25.6pF/Ft)

80pF/m




(24.4pF/Ft)

1-3

77pF/m




(23.5pF/Ft)

67pF/m




(20.4pF/Ft)

61pF/m




(18.6pF/Ft)

56pF/m




(17.1pF/Ft)

55pF/m




(16.8pF/Ft)

1-4

68pF/m




(20.7pF/Ft)

60pF/m




(18.3pF/Ft)

54pF/m




(16.5pF/Ft)

50pF/m




(15.3pF/Ft)

49pF/m




(14.9pF/Ft)

1-8

93pF/m




(28.4pF/Ft)

81pF/m




(24.7pF/Ft)

74pF/m




(22.6pF/Ft)

69pF/m




(21.0pF/Ft)

67pF/m




(20.4pF/Ft)


COMMON SPECS
| | |
| --- | --- |
| Voltage Breakdown | Must withstand at DC 500V/15sec. |
| Insulation Resistance | 10000 MΩ × m Min. at DC 125V, 20°C |
| Emigration of Jacket Material | Non-Emigrant to ABS resin |
| Applicable Temperature | -20°C‾+70°C (-4°F‾+158°F) |
| Roll Sizes | 100m (328Ft) / 153m (500Ft) / 300m (984Ft) |
| Standard | UL13 CL2 75°C |
More Information

| | |
| --- | --- |
| Condition | New |
| SKU | BU-JBL-VRX932LAP-111917-1 |
| UPC | 7068532985 |
| Weight | 188.000000 |