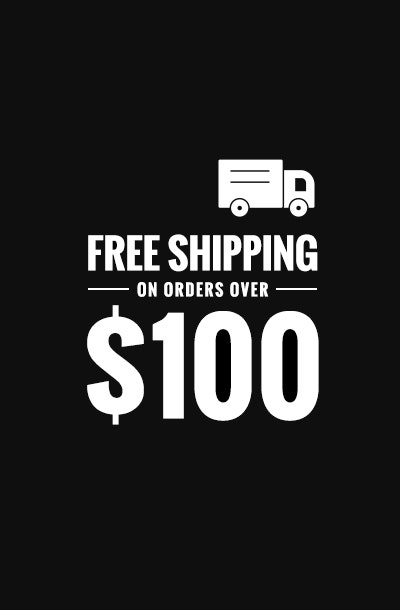 Korg PitchHawk-G Chromatic Guitar Bass Clip-on Tuner
Earning 29 points for this item
Applies only to registered customers, may vary when logged in.
Availability:
Out of stock
Earn 10 points for writing a review for this product
The tuner you can depend on to stay in perfect pitch


A clip-on tuner that you can attach directly to the head of your instrument

PitchHawk-G features dedicated guitar and bass modes and also provides flat/capo settings

PitchHawk-U provides tuning modes for all types of ukuleles, large and small.
Main features that deliver unprecedented ease of use

The high precision and sensitivity that you expect from Korg
New type of clip provides a firm hold

Movable arm with ball joint that allows free adjustment of the angle

New type of display providing superb visibility that's both bright and readable from any angle

High durability that stands up to impact and aging

Folds up compactly for easy transport
Easy-to-understand operation, with buttons placed on the front
Other features for tuning

A limited edition PitchHawk pick holder is included (PitchHawk-G)

A limited edition PitchHawk carry pouch is included (PitchHawk-U)

Warning function helps the beginner avoid over-winding the first string (PitchHawk-G, when in guitar mode)

Calibration function that supports all concert pitches

The Auto Power-off function saves the battery even if you forget to turn off the unit.

Memory backup function
The latest tuner in Korg's line of flagship tuners has arrived: announcing the PitchHawk-G (AW-3G) for guitar/bass and the PitchHawk-U (AW-3U) for ukulele. Providing the high precision and sensitivity that you expect from Korg, a new type of clip offers a firmer grip and greater durability. There's also an adjustable arm and ball joint that provides flexibility and compact storage, plus a new type of display that's designed for high visibility and operability, a function that warns against over-winding the first string, and a selection of versatile tuning modes. The PitchHawk is the new standard for all clip-type tuners to follow.

During the 38 years since developing the world's first needle-type meter tuner, Korg continues to pioneer tuner technology, applying our expertise in new ways to deliver value to the player. This spirit continued on with the first clip-type tuner, the AW-1 (2004), followed by its successor the AW-2 (2009), and now the AW-3 "PitchHawk" Due to its market-leading position in the field of tuners, Korg promises to continue providing clip-type tuners that are worthy of your trust.
The high precision and sensitivity that you expect from Korg
When it comes to clip-type tuners, you expect convenience to be emphasized more than accuracy. When it comes down to tuning easily and quickly when time is limited, like when you're on stage, high accuracy and sensitivity are mandatory. Since creating the WT-10 - the world's first needle-type meter tuner - in 1975, Korg has accumulated a long history in tuner development, making it uniquely able to deliver the high accuracy and sensitivity that's provided by the PitchHawk. As you can see from the immediate response of the meter when you play a string, the wide range of detection from low to high notes, and the piezo pickup that accurately detects only your instrument from among the band, it's apparent that Korg has not made any compromises.

New type of clip for improved gripping power
The clip has been designed for extremely efficient contact and strong gripping power, with a variable-angle rubber cushion that's now made in one single piece. It firmly grasps various sizes to accommodate the headstock of your guitar, bass or ukulele. Even if you move around actively while performing, there's no danger that vibration or weight will cause the tuner to shift. Rubber has also been added to the handgrip on the back of the clip, making it easier to grasp.

Freely adjustable angle with the movable arm and ball joint
The double mechanism of a movable arm and ball joint simultaneously provide both durability and a free range of angle settings. The movable arm can be dynamically positioned on either side of the clip, and the ball joint that connects the display allows its angle to be precisely adjusted up, down, left, or right. Players have the flexibility to position the tuner wherever they need, and the confidence that it will stay in that position.

New display provides high visibility
The new display, which features a new LCD meter with a high-brightness white backlight, dramatically improves visibility.. The high contrast allows text and the meter display to be clearly distinguished, and the wide viewing angle means that it's easy to see from any position, ensuring smooth tuning in any environment; even on a dimly lit stage.

Durability that will stand of the test of time
Because a tuner is something that you use whenever you perform, durability is essential. The PitchHawk features a tough design that will stand up to the inevitable impacts of performing and transportation. The one-piece clip and the adjustable arm make the unit extremely durable. The battery compartment cover is easier to use than ever.

Compact design that can be folded flat for easy transportation
The PitchHawk can be folded flat for easy storage in a pocket of your gig bag. The rubber cushion of the clip is now a slim, straight design that's not at all bulky. Since the clip, the adjustable arm, and the back of the display all use the same curvature, the unit can be compactly folded without any wasted space.

Easy operation, with buttons on the front
Even though it's an advanced tuner, the PitchHawk features a simple layout, with four buttons located on the front. This intuitive design lets you tune quicker than ever. Since it's used most frequently, the power button has a protrusion that makes it easy to distinguish.
Scale:12-note equal temperament

Range (sine wave):
Chromatic: A0 (27.50 Hz) - C8 (4,186 Hz)

C TUNING: LG (196.00 Hz) – HC (523.25 Hz)

D TUNING: LA (220.00 Hz) – HD (587.33 Hz)

BARITONE: 4D (146.83 Hz) – HG (392.00 Hz)

Precision: +/-1 cent

Reference pitch: 436 – 445 Hz (1 Hz steps)

Dimensions: 69 (W) x 57 (D) x 30 (H) mm, 2.72 (W) x 2.24(D) x 1.18 (H) inch

Weight: 32 g / 1.13 oz. (including battery)

Battery life: Approximately 8 hours (tuner continuously operating, A4 input)

Accessories: CR2032 lithium battery (3V) x 1 (for verifying operation)
More Information

| | |
| --- | --- |
| Condition | New |
| SKU | KRG-PITCHHAWK-G |
| UPC | 4959112096950 |