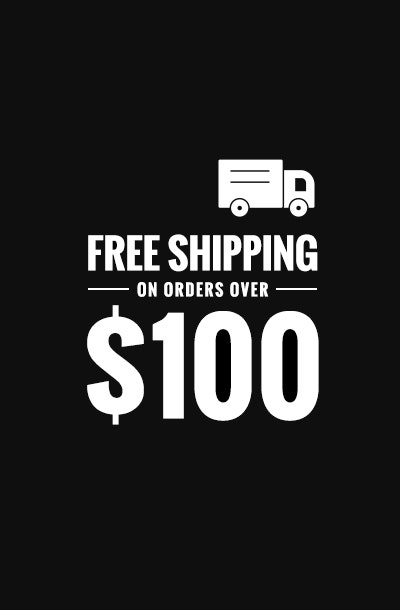 Availability:
Out of stock
Earning 449 points for this item
Applies only to registered customers, may vary when logged in.
Earn 10 points for writing a review for this product
The core of your powerful project studio in a single rack-mount unit.
Designed for comprehensive studio work, the Fast Track Ultra 8R audio/MIDI interface delivers 8 x 8 I/O, high-speed USB 2.0 connectivity, MX Core DSP mixing/effects and eight preamps with award-winning Octane technology. Record drum kits and full bands on all eight inputs simultaneously—with superior 24-bit/96kHz fidelity. The on-board MX Core DSP mixer processes eight hardware inputs and eight software returns to the eight hardware outputs, expanding the total I/O to an impressive 16 x 8 configuration and delivering flexible routing and monitoring with delay and reverb. With reliable, low-latency M-Audio drivers and compatibility with most major recording software, the Fast Track Ultra 8R puts the core of your powerful project studio in a single rack-mount unit.

High-speed USB 2.0 Technology
The next generation of recording interfaces has arrived. Fast Track Ultra 8R utilizes high-speed USB 2.0 technology to deliver the bandwidth for 24-bit/96kHz audio resolution throughout the recording and monitoring process. With a maximum data transfer speed of 480Mbps, this jump in performance allows you to enjoy outstanding sound quality on all inputs and outputs simultaneousl.

Tired of tracking vocals and instruments dry because plug-in effects introduce too much latency? Fast Track Ultra 8R features MX Core DSP technology to give you reverb and delay on the headphone outputs with separate sends for every channel. Now you can inspire creativity by adding effects—without taxing your CPU resources.

Make the Connection
The Fast Track Ultra 8R was designed to provide all the I/O you need for your project studio. Eight channels of analog inputs and outputs plus 2-channel digital S/PDIF provide input flexibility with room to grow. Unlike most USB interfaces, it features two dedicated analog inserts on the first two channels, allowing you to insert outboard processing before A/D conversion. Easy connection via USB 2.0 delivers both audio and MIDI communication with your computer. Fast Track Ultra 8R is compatible with most major audio software and seamlessly integrates into any studio setup.

MX Core DSP technology for sophisticated channel routing
Fast Track Ultra 8R makes it easy to create multiple monitor mixes when recording other musicians. The robust MX Core mixer employs an array of eight individual DSP cores to deliver near-zero latency and a matrix for sophisticated channel routing options—accessible via an intuitive control panel that utilizes a separate mixer for each pair of outputs. The mixer expands the total I/O to an impressive 16 x 8 configuration, allowing you to connect synths and outboard gear to any of the interface's hardware inputs, then mix them with the eight audio streams coming from your computer.

Eight Professional Preamps with Octane Technology
The quality of your recordings is only as good as the initial signal. The Fast Track Ultra 8R features eight preamps with multi-award-winning M-Audio Octane technology, creating a premium front end that delivers exceptional audio clarity. You get professional, low-noise, high-gain preamplification with enough channels for applications like miking drum kits or recording complete ensembles. Features include +48V phantom power for condenser mics, signal/peak LED indicator lights and a pull-out gain knob that activates a 20dB pad for recording at high volumes. See why world-class artists choose M-Audio Octane preamp.

Dual Headphone Amp
Whether you usually track vocals or an ensemble, you're likely to need multiple headphone mixes. Fast Track Ultra 8R has two completely independent headphone outputs so you can take advantage of the DSP mixer's powerful routing options and create the right mix for your performers—complete with reverb and delay.

The Perfect Combination
Apple's latest MacBook and MacBook Air laptops don't include FireWire connectivity—the latest models are all about USB 2.0. If you want to make music with a MacBook, the Fast Track Ultra 8R high-speed USB 2.0 interface delivers the perfect solution. Whether you're a musician, producer or DJ, the powerful combination of Apple and M-Audio gives you everything you need to put together a high-powered personal studio.
Features
24-bit/96kHz professional audio on all I/O simultaneously high-speed USB 2.0 Interface MX Core DSP technology

Monitor with effects while recording

Flexible channel routing options

Expands DSP mixing interface to 16 x 8

8 preamps with award-winning M-Audio Octane technology

8 XLR/TRS combo jacks for mic or line-level inputs

20dB pad on each preamp

Signal/peak LED indicator lights

+48V phantom power

2 front-panel ¼" instrument inputs 8 balanced TRS analog outputs 2 analog inserts S/PDIF digital I/O built-in 1 x 1 MIDI interface 2 independent headphone outputs with individual volume control knobs rugged, lightweight metal chassis full ASIO 2.0, WDM, MME, Core Audio support compatible with most major audio production software
(48kHz sampling rate unless otherwise stated)

Mic Inputs (A/D)

Input Impedance: 1.6k ohms unbalanced, 3.2k ohms balanced

Maximum Input Level: from +28dBu @ min gain (with pad) to -45dBu @ max gain (no pad)

Channel-to-Channel Crosstalk: < -110dB

SNR (min gain, no pad): -106dB, A-weighted

Dynamic Range (min gain, no pad): 106dB, A-weighted

THD+N (min gain, no pad): 0.0028% (-91dB) @ -1dBFS, 1kHz

Frequency Response: 20Hz to 20kHz, +/- 0.1dB

Preamp Gain: >53dB, no pad

Pad: -20dB pad
Instrument Inputs (A/D)

Input Impedance: 1M ohm, unbalanced

Maximum Input Level: from +12dBV @ min gain (no pad) to -41dBV @ max gain (no pad)

SNR (min gain, no pad): -107dB, A-weighted

Dynamic Range (min gain, no pad): 107dB, A-weighted

THD+N (min gain, no pad): 0.003% (-90dB) @ -1dBFS, 1kHz

Frequency Response: 20Hz to 20kHz, +/- 0.1dB @ 48kHz sample rate

Preamp Gain: > 53dB

Pad: -20dB pad
Line Inputs (A/D)

Input Impedance: 18k ohms, balanced / 9k ohms, unbalanced

Maximum Input Level: +20.2dBu balanced/unbalanced

Channel-to-Channel Crosstalk: < -110dB

SNR: -106dB, A-weighted

Dynamic Range: 106dB, A-weighted

THD+N: 0.003% (-90dB) @ -1dBFS, 1kHz

Frequency Response: 20Hz to 20kHz, +/- 0.1dB

Input Inserts (analog)

Maximum Level Send: +2.2dBV, unbalanced

Maximum Level Return: +2.2dBV, unbalanced

THD+N: 0.0022% (-93dB) @ -1dB from max level, 1kHz

Frequency Response: 20Hz to 20kHz, +/- 0.1dB
Line Outputs (D/A)

Output Impedance: 470 ohms, unbalanced / 940 ohms, balanced

Maximum Output Level: +20dBu, balanced

+11.8dBV, unbalanced

Channel-to-Channel Crosstalk: < -110dB

SNR: -104dB, A-weighted

Dynamic Range: 104dB, A-weighted

THD+N: 0.0025% (-92dB) @ -1 dBFS, 1kHz

Frequency Response: 20Hz to 20kHz, +/- 0.1dB
Headphone Output (D/A):

Max Output Level into 32 Ohms: +2.8dBV at THD < 0.003% into 32 ohms

Power into Ohms: 60 mW into 32 ohms

Channel-to-Channel Crosstalk: < -85dB

SNR: -104dB, A-weighted

Dynamic Range: 104dB, A-weighted

Frequency Response: 20Hz to 20kHz, +/- 0.1dB

Working Range: 24 to 600 ohms
More Information

| | |
| --- | --- |
| Condition | New |
| SKU | MAUDIO-FT-ULTRA |
| UPC | 612391440602 |
| Weight | 8.400000 |