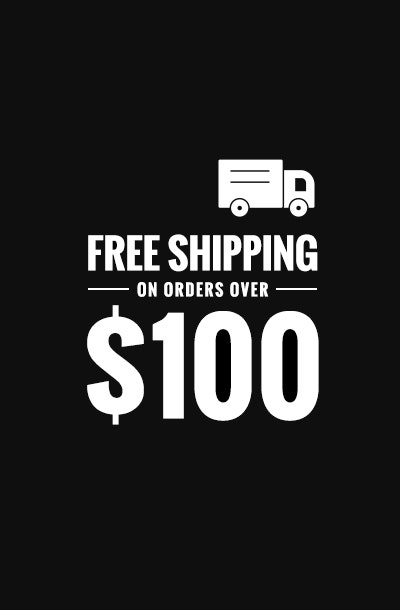 Midas M32R 40-Channel Digital Mixing Console
Availability:
Out of stock
Earning 2500 points for this item
Applies only to registered customers, may vary when logged in.
Earn 10 points for writing a review for this product
Midas M32R 40-Channel Digital Mixing Console
Designing A Future Classic
Digital Console for Live and Studio with 40 Input Channels, 16 MIDAS PRO Microphone Preamplifiers and 25 Mix Buses. Our goal for M32R was to combine the best of classic British console designs with advanced modern technology to completely redefine what a rack mountable digital desktop mixing console can offer. We began the industrial design process by drawing inspiration from a somewhat unexpected source the luxury and high-performance car industry.
The Landmark in Console History
A close look at M32R reveals that the styling is completely new in every sense of the word. Rajesh Kutty's automotive-inspired design elements mesh perfectly with a recognisable MIDAS signature, setting the M32R apart from any other console. Its beautifully streamlined and elegant form factor completely revolutionises the experience of live mixing.
The MIDAS M32R construction is equally impressive, and is designed to off er you years of reliable performance while withstanding the demanding environment of live performance venues. M32R employs a predominantly space-frame construction, with parts of the sub-frame consisting of high-performance aluminium. Multiple alloys have been employed throughout to guarantee maximum component efficiency and an improved performance-to-weight ratio. The M32R is an innovative, evolved design that brings together modern construction principles and high-tech materials into a styling destined to go down as a landmark in console history.
MIDAS is the Epitome of Excellence
In 2013, MIDAS approached me to create a new design language for MIDAS and with it a new mixing console. Having designed for Bentley, I am intimately familiar with the challenge of transforming a brand while retaining the precious heritage in this case the 40 year old iconic British mixing console brand MIDAS. Representing the pinnacle of its industry, MIDAS is the Epitome of Excellence. When it comes to ergonomics, performance and style, the aspects of a high-performance luxury car equally apply to a high-end mixing console. I was given a blank sheet of paper for my choice of materials. This meant considering lightweight materials such as top-grade aluminium, while using a sophisticated steel construction, for high-impact structural areas.
High attention was paid to the tactile elements such as fader knobs and the illumination to work under all background conditions. From the onset the idea was to break the mould! Hence the form study deliberately tried to break away from the static, bulky feel of today's mixing consoles. Instead making it more dynamic, ergonomic, yet luxurious. Colours, size, mobility and hardware were given equal importance to arrive at the M32R - a true projection of the brand, today.
The ground-breaking M32R console combines legendary MIDAS sound quality with advanced digital technology, future-proof 96 kHz capable open architecture design and industry-leading 192 kHz ADC and DAC converters, creating a revolutionary mid-format live console. M32R features ultra-sleek styling, offering you a truly luxurious mixing experience. High-end construction materials provide unparalleled durability and strength, plus substantially lower weight than comparable consoles.
The M32R utilises award-winning MIDAS PRO Series microphone preamplifiers and the custom-designed MIDAS PRO motorised faders that are rated for 1 million life cycles-three times more than other leading consoles. The MIDAS M32R is a future-forward console that completely raises the bar for live mixing.
Legendary MIDAS Sound Quality
While the MIDAS M32R design, styling, and construction will surely turn a lot of heads, it's the sound that matters most to engineers and performing artists. And that's where M32R shines even brighter as the latest in a long line of pristine-sounding MIDAS consoles, it descends from a celebrated lineage that literally set the standard in electrical design and sound quality. Ever since MIDAS consoles first found fame 40 years ago with acts like Billy Joel, Yes, The Beach Boys, Pink Floyd and others, the MIDAS legacy has always been about uncompromising quality and the ultimate in sound reproduction. Backing the analogue input section are audiophile Cirrus Logic multi-channel 192 kHz capable A/D converters, which boast a 114 dB dynamic range, ensuring impressively low distortion and low noise performance.
Built for Tomorrow
The M32R is a console built for today, and tomorrow its future-proof 96 kHz capable open architecture design and industry-leading 192 kHz 24 bit ADC and DAC converters provide outstanding state-of-the-art audio performance.
What Makes the M32R Possible is – Everything
Whether you come from an analogue mixing background, or are accustomed to using other digital consoles, your first experience with M32R has been engineered to be intuitive, fluid and straightforwardThe brilliance of the M32R is its simplicity and workflow. Tactile controls allow smooth adjustments to critical elements as the mix progresses while the TFT screen keeps you informed every step of the way.
This integration of tactile controls, motorised faders and the array of LCD and TFT displays makes the M32R experience the premiere solution for Live Sound, Broadcast, Studio Recording and Post Production applicationsM32R changes the game by completely rethinking what is possible in a digital mixer. An intuitive workflow coupled with a fully interactive user interface ensures immediate familiarity and instills confidence. Advanced engineering and meticulous design deliver stellar sonic performance at an extremely affordable price – changing the game entirely.
Your "Mind-to-Sound" Interface
M32R is your "mind-to-sound" interface – the intersection of creativity and production.Whether you're accustomed to digital mixers or not, the M32R's intuitive user interface offers a fluid mixing experience that instantly feels like home. From the first moments of use, the workflow unfolds in a way that strips away obstacles, distractions, and hesitation.
Channel Strip
The M32R Channel Strip puts the most important channel processing parameters into one section so that no matter which channel you are working on, the controls are always the same.
This highly-efficient layout stems from MIDAS decades of console design and input from our users. Optimized control illumination ensures a clear indication of levels or status from any viewing angle. Illuminated rotary encoders and switches give you control of preamp settings, frequency shelving, dual dynamics sections, as well as multi-mode fully parametric EQ, bus sends, main, mono and stereo panning.
5" Main Display
M32R's 5" day-viewable color TFT (Thin-Film Transistor) display shows the setting parameters you need when you need them. Selected for its high-contrast performance and outdoor visibility, TFT is ideal for concert and open air festival venues. Flanked by high-precision, context-sensitive tactile encoders, the screen comes to life and immediately reports in high definition all adjustments applied to a wide range of parameters. Intelligent design puts control of vital functions such as Effects, Metering, Routing and much more 1 or 2 button presses away.
Sends On Fader
M32R brings the convenience of digital mixing to your Aux and output bus mixes too, thanks to its integrated Sends on Fader feature. This incredible function allows you to build powerful, dedicated sub-mixes for monitor, secondary zone feeds, and much more – all without affecting the front of house mix or levels.
The M32R allows you to send your choice of signals to any Aux or output bus and then dial in the perfect mix via the channel faders.The console remembers where you set the faders and instantly recalls them when you select a bus for quick adjustments.
DCA Groups
DCA (Digitally Controlled Amplifier) groups allow control over several signals at once without actually mixing them into a subgroup bus. M32R's 8 DCA groups let you control multiple signals via a single fader, such as the entire drum mix, the horn section, or the backup vocalists, etc.
DCA control affects the FOH mix, while allowing the individual buses to remain unchanged. The result is a customizable workflow that provides maximum flexibility, but still allows individual buses and subgroups to serve the purpose they were intended for, such as zone sends, broadcast feeds, etc.
View Function
Across the M32R you'll find 11 strategically placed View buttons associated with various functions. These buttons enable immediate access to information about that specific function.For instance, if you press the View button in the Equaliser section, information for that channel's EQ is instantly shown on the main display, providing in-depth editing of all related parameters. This direct access to visual fine-tuning gives the engineer a level of control previously available only on consoles costing exponentially more.
"Acoustic Integration" - the Live Sound Revolution
Legendary 40-year old British company TURBOSOUND , famous for producing some of the world's best speaker systems, have teamed up with MIDAS to seamlessly integrate mixer and speaker systems. We call it "Acoustic Integration". The M32R's ULTRANET bus allows streaming up to 16 channels of pristine digital audio to an array of TURBOSOUND iQ speakers – all on a single CAT5 cable, along with control data to set sound presets remotely. Furthermore, iQ Series loudspeakers feature "True Physical Modelling" of some of the most popular speakers, which can be easily remote controlled via the M32R, allowing the sound engineer to apply different speaker models in real time from the comfort of the mixing desk.
100-Band RTA for all Channel/Bus Eqs
The M32R includes a 100-band Real Time Analyser (RTA) with full bar and spectrograph views on the M32-EDIT control application. This high-resolution RTA displays the audio energy distribution in100 frequency bands over time - capturing a sonogram window of a full 10 seconds. You can switch between the large RTA view to display any available signal at full screen resolution,or the combined view, which displays the RTA view above each of the channel and bus EQ curves. This feature lets you see the results of your filtering choices in the audio spectrum directly.Additionally, the RTA can be displayed on top of the 31-band graphic EQs in the FX rack. Monitoring and controlling frequencies has never been easier.
Routing and Processing Flexibility
The M32R's routing is extremely robust and flexible. Output signals and XLR outputs are now treated separately, allowing signals from AES50 sources or expansion cards to be routed directly to the M32R's analogue outputs. For example, you can use the outputs from an M32R for directly routing back PA or monitoring signals from a main or FOH console. Plus, output tap points can be set as pre- or post-mute for greater usability with your P16 personal monitoring mixers. This is very useful in situations where you don't want mute groups to interrupt your signal flow.
Virtual Effects Racks
M32R includes an extensive array of onboard effects, rendering outboard processing racks a thing of the past. The Virtual FX rack features 8 true-stereo, studio-grade effects engines each assignable to any input, group or output mix bus. Choose from high-end FX modules including a range of reverbs, delays, EQs, dynamics and much more. Each FX algorithm has been completely re-imagined for stunning performance – typically costing several times the price of the M32R. Custom-designed, and physically modeled after some of the most iconic and sought-after processors, all effects run inside the low-latency environment of the M32R mix engine, ensuring flawless performance, flexible routing and the end of cable faults forever!
Features
Live performance and studio recording digital console with up to 40 simultaneous input channels

16 award-winning MIDAS PRO microphone preamplifiers

25 time-aligned and phase-coherent mix buses

AES50 networking allows up to 96 inputs and 96 outputs

Open architecture allows for future 96 kHz operation

192 kHz ADC and DAC converters for outstanding audio performance

Industry-leading design by Bentley Motors Designer

High-performance aluminium and high-impact steel structure

Rack mount brackets included for ultimate flexibility

40 bit floating point digital signal processing

8 DCA and 6 mute groups

8 digital signal processing effects engines

17 MIDAS PRO motorised 100 mm faders

Daylight viewable 5" full colour TFT display screen

32 x 32 channel USB 2.0 audio interface

DAW remote control emulations of Mackie Control* and HUI* protocols

Optional wireless remote control with MIDAS Apps for iPhone* and iPad*

Auto-ranging universal switch-mode power supply

10-Year Warranty Program

Designed and engineered in the U.K.
Processing
Input Processing Channels: 32 Input Channels, 8 Aux Channels, 8 FX Return Channels

Output Processing Channels: 16-Aug

16 aux buses, 6 matrices, main LRC: 100

Internal Effects Engines (True Stereo / Mono): 16-Aug

Internal Show Automation (structured Cues / Snippets): 500 / 100

Internal Total Recall Scenes (incl. Preamplifiers and Faders): 100

Signal Processing: 40-Bit Floating Point

A/D Conversion (8-channel, 96 kHz ready) : 24-Bit, 114 dB Dynamic Range, A-weighted

D/A Conversion (stereo, 96 kHz ready): 24-Bit, 120 dB Dynamic Range, A-weighted

I/O Latency (Console Input to Output): 0.8 ms

Network Latency (Stage Box In > Console > Stage Box Out): 1.1 ms
Connectors
MIDAS PRO Series Microphone Preamplifier (XLR): 16

Talkback Microphone Input (XLR): 1

RCA Inputs / Outputs: 2-Feb

XLR Outputs: 8

Monitoring Outputs (XLR / ¼" TRS Balanced): 2-Feb

Aux Inputs/Outputs (¼" TRS Balanced): 6-Jun

Phones Output (¼" TRS): 1 (Stereo)

AES50 Ports (KLARK TEKNIK SuperMAC): 2

Expansion Card Interface: 32 Channel Audio Input / Output

ULTRANET P-16 Connector (No Power Supplied): 1

MIDI Inputs / Outputs: 1-Jan

USB Type A (Audio and Data Import / Export): 1

USB Type B, rear panel, for remote control: 1

Ethernet, RJ45, rear panel, for remote control: 1
Mic Input Characteristics
Design: MIDAS PRO Series

THD+N (0 dB gain, 0 dBu output): <0.01% unweighted

THD+N (+40 dB gain, 0 dBu to +20 dBu output): <0.03% unweighted

Input Impedance (Unbalanced / Balanced): 10 kO / 10 kO

Non-Clip Maximum Input Level: +23 dBu

Phantom Power (Switchable per Input):+48 V

Equivalent Input Noise @ +45 dB gain (150 source): -125 dB 22 Hz-22 kHz, unweighted

CMRR @ Unity Gain (Typical): >70 dB

CMRR @ 40 dB Gain (Typical): >90 dB
Input/Output Characteristics
Frequency Response @ 48 kHz Sample Rate: 0 dB to -1 dB 20 Hz-20 kHz

Dynamic Range, Analogue In to Analogue Out: 106 dB 22 Hz-22 kHz, unweighted

A/D Dynamic Range, Preamplifier and Converter (Typical): 109 dB 22 Hz-22 kHz, unweighted

D/A Dynamic Range, Converter and Output (Typical): 109 dB 22 Hz-22 kHz, unweighted

Crosstalk Rejection @ 1 kHz, Adjacent Channels: 100 dB

Output level, XLR Connectors (Nominal / Maximum): +4 dBu / +21 dBu

Output Impedance, XLR Connectors (Unbalanced / Balanced): 50 O / 50 O

Input impedance, TRS Connectors (Unbalanced / Balanced): 20 kO / 40 kO

Non-Clip Maximum Input Level, TRS Connectors: +21 dBu

Output Level, TRS (Nominal / Maximum): +4 dBu / +21 dBu

Output Impedance, TRS (Unbalanced / Balanced): 50 O / 50 O

Phones Output Impedance / Maximum output Level: 40 O / +21 dBu (Stereo)

Residual Noise Level, Out 1-16 XLR Connectors, Unity Gain: -85 dBu 22 Hz-22 kHz, unweighted

Residual Noise Level, Out 1-16 XLR Connectors, Muted: -88 dBu 22 Hz-22 kHz, unweighted

Residual Noise Level, TRS and Monitor out XLR Connectors: -83 dBu 22 Hz-22 kHz, unweighted
Display
Main Screen: 5" TFT LCD, 800 x 480 Resolution, 262k Colours

Channel LCD Screen: 128 x 64 LCD with RGB Colour Backlight

Main Meter: 18 Segment (-45 dB to Clip)
Power
Switch-Mode Power Supply: Auto-Ranging 100-240 VAC (50/60 Hz) ± 10%

Power Consumption: 70 W
Physical
Standard Operating Temperature Range: 5°C – 40°C (41°F – 104°F)

Dimensions: 478 x 617 x 208 mm (18.8 x 24.3 x 8.2")

Weight: 14.3 kg (31.5 lbs)
More Information

| | |
| --- | --- |
| Condition | New |
| SKU | MIDAS-M32R |
| UPC | 748252148445 |
| Weight | 63.000000 |