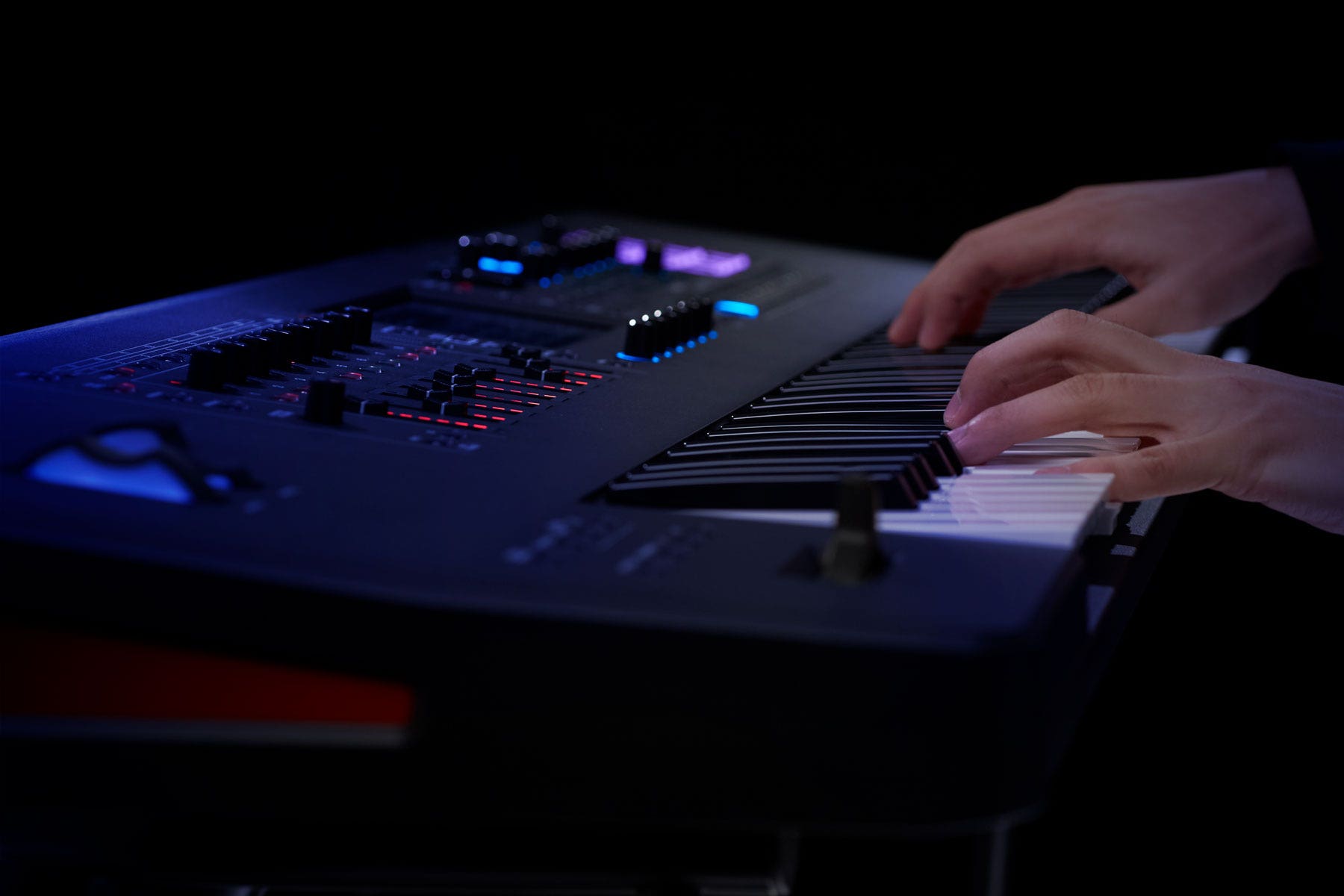 MAKE A SCENE.
Seamless workflow with no confusing modes
Expandable sound engine delivers authentic electronic and acoustic sounds
Fresh hybrid sounds combining modern PCM, virtual analog, and a routable analog filter
V-Piano technology for stunning realism and expression
Scenes contain settings for all 16 layers, plus effects and patterns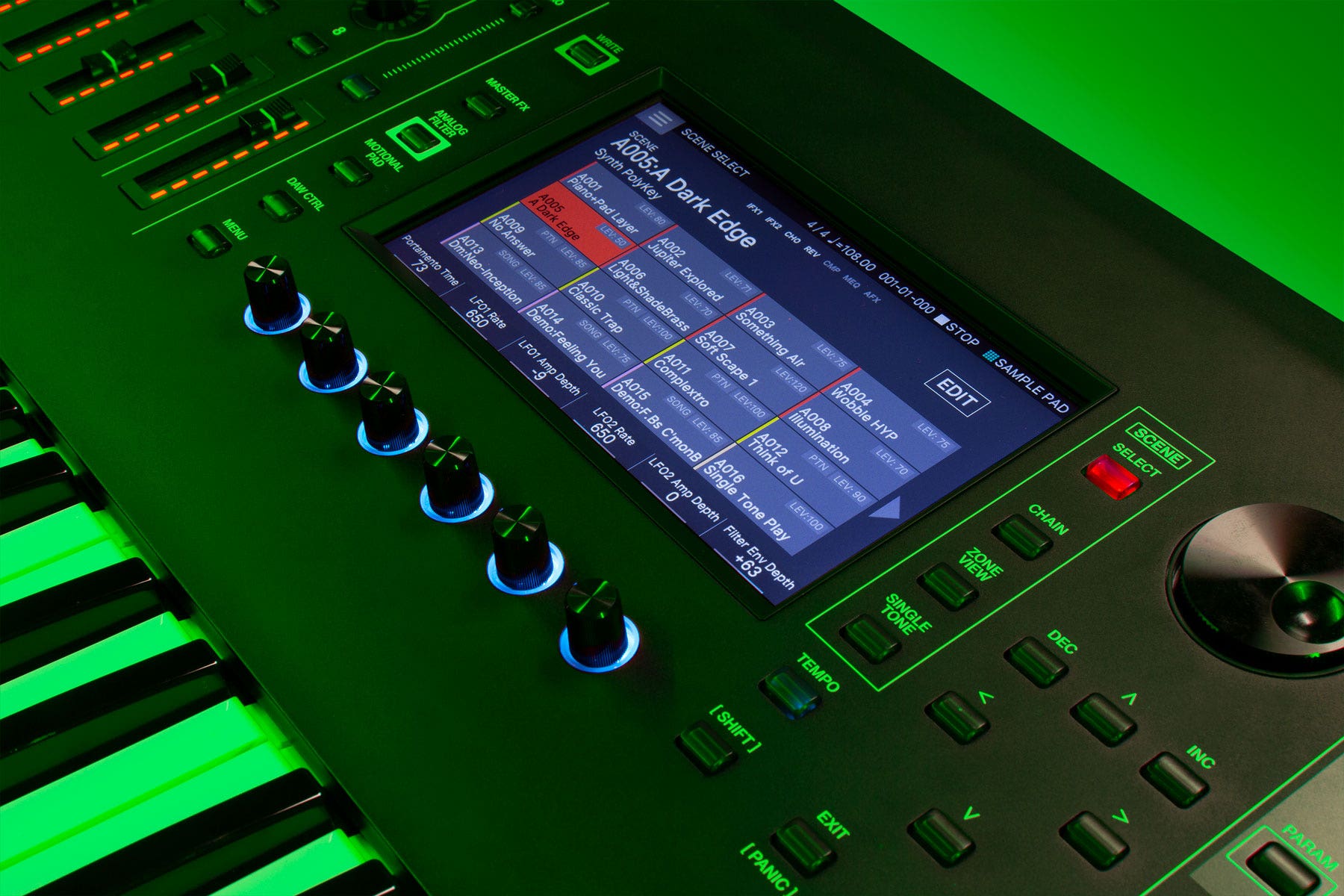 NO MODES. JUST SEAMLESS WORKFLOW.
Deep integration with DAWs and softsynths and 16x3 stereo audio interface
Multitrack clip-based sequencing with instant pattern recording and triggering
TR-REC sequencer as found on classic Roland drum machines
High-resolution controls with dedicated synth control section
Massive DSP power for plenty of polyphony and smooth sound transitions
All new 61-note semi-weighted keyboard with aftertouch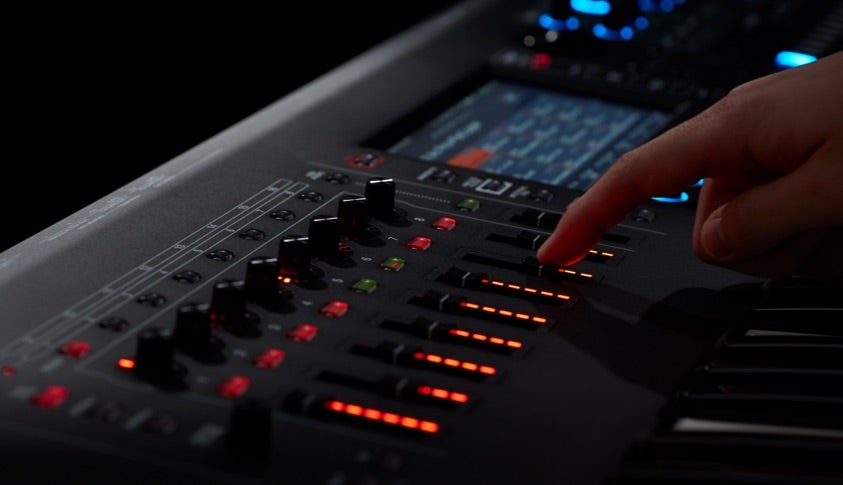 CREATION
At every turn, FANTOM fulfills the need to create. Its smooth, rapid workflow has no confusing modes, frustrating technical limits, or trade-offs with sound quality. FANTOM's creative process reflects how today's musicians work, with fluid composition tools, instantly recallable creative environments, and deep computer integration.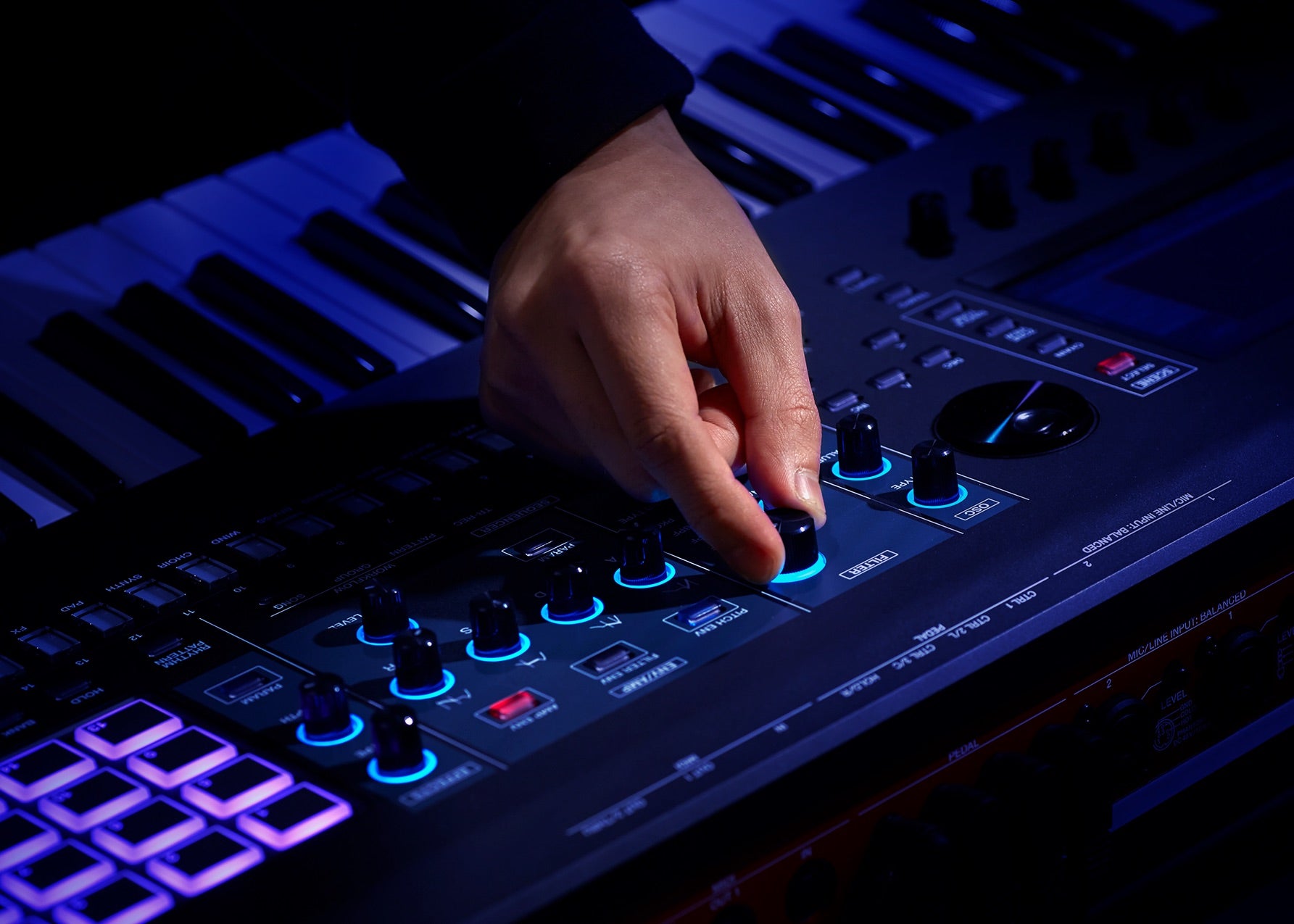 EVERYTHING. ALWAYS.
You shouldn't have to wonder how many effects are available, or if you can change sounds seamlessly without limiting complex patches. With FANTOM, you can focus on playing music, not rationing processing power. And with so much power under the hood, you can run all 16 parts with all available effects—simultaneously—with full patch-remain for seamless transitions. It's like having the power of two complete FANTOMs in one.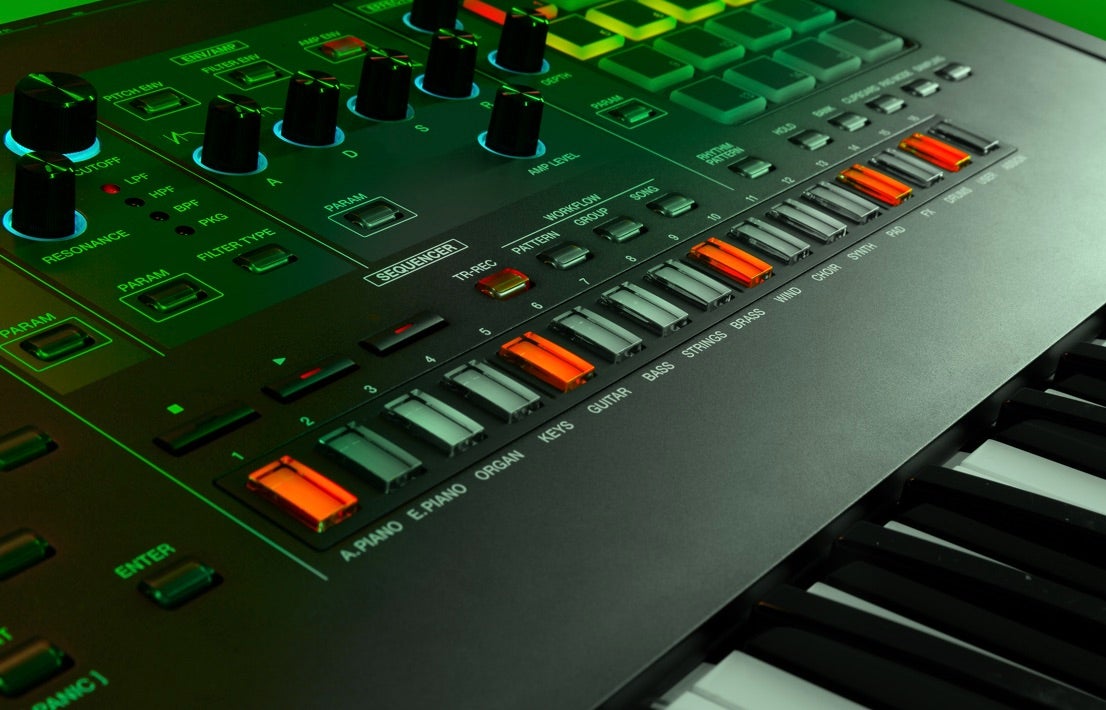 AUTHENTIC, EVOCATIVE SOUNDS.
FANTOM runs multiple synthesis technologies simultaneously, for authentic acoustic and electronic sounds, both modern and classic. You can also sample your own sounds and trigger up to 2 GBs worth of loops and one-shots from the pad matrix. There's a fully routable analog filter for extra warmth and grit, and you can even mix soft synths with FANTOM's internal sounds.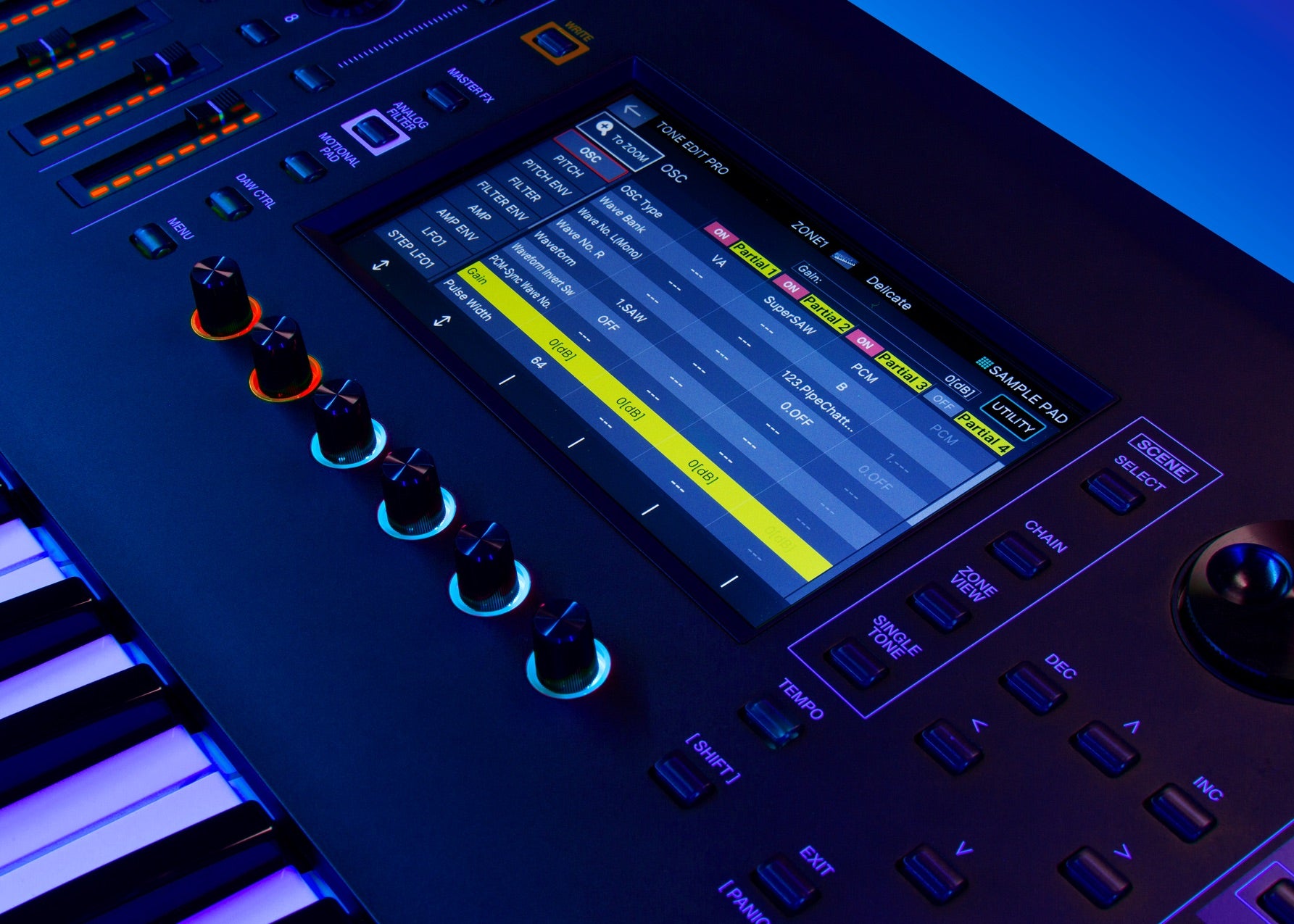 SONIC SUPERPOWERS.
FANTOM's synth engine is based on partials. Each partial starts with a discrete synth voice–complete with oscillator, filter, amplifier, dual LFO and effects. You can have up to four partials in a single tone, and a Scene can contain up to 16 tones for complex layers, splits, and sequenced parts.