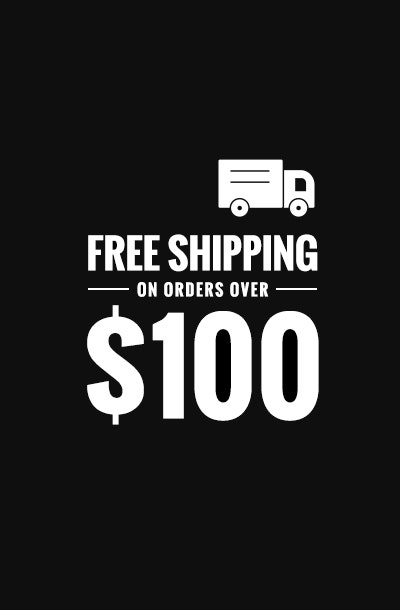 TC Electronic RH450 450W Bass Amp Head
Earning 548 points for this item
Applies only to registered customers, may vary when logged in.
Earn 10 points for writing a review for this product
TC Electronic RH450 Bass Head
450 Watt bass amp head w/ TubeToneTM, SpectraCompTM, onboard tuner
Description
Bassists, it's time to punch through the mix! RH450 is here to give bassists a voice. From the moment you experience its sounds, the raw power, and its many amazing features you realize that the bass team at TC Electronic has delivered what you as a bass player have always wanted: an amp system without compromise. With decades of cutting edge amp design and signal processing development, no other company could bring you this much power, flexibility and tone within a bass amp system. At TC Electronic, bass gear is developed for bass players by bass players. We have accumulated years and years of live and recording experience – hard-earned experience we've harvested out there on the road and in studios. After countless hours of playing, tweaking, listening – well, living bass, we truly understand your needs and desires when it comes to gigs, rehearsals and studio work. We're proud to bring you RH450 - the bass innovation that will define Bass Amp 2.0.
Impressive Features
Spectra Comp™: Most bass players know that integrated compressors generally don't sound that good. A regular compressor tends to be dominated by the lower string, but RH450's SpectraComp technology allows virtually 'per string' multi-band compression that evens out the compression across all strings.
TubeTone™: Most transistor designs have tried to replicate the tube sound using one small pre-amp tube, but they generally fail as they don't take into account the crucial characteristics of the full pre-amp and power amp sections – both of which are essential to the sound. TubeTone™ emulates all characteristics to deliver the full tube sound.
On board User Memories: You might not use presets, but only because you've never had the chance! Anyone who's used different basses on stage knows that a few user memories on your amp would be welcome. With RH450 you can easily switch between, for example, your 4- and 5-string basses, or your Rickenbacker and Fender Jazz. Just plug in the bass and use the 'car radio' style Store & Recall controls to easily switch between presets for your chosen model. There are three bass user memories, remote control access and visual indicators for Mute and the Tuner.
Flexible Tone Control: Straightforward controls like you know them from traditional amps. Voiced to give you plenty of tweaking options to nail the perfect tone. Chances are that this is all you're ever gonna need. However, if you're not fully satisfied with the default frequency areas, fear not - we've given you the option to change the focus of each of the tone controls. The nerdy term for this feature is semi-parametric bands, but let's just refer to it as "hidden parameters" or "the magnifying glass". It allows you to pinpoint a frequency you either want to remove or boost for each tone control and then store the settings.
Integrated Tuner: Every bass player needs a tuner, but virtually no other amp offers anything other than a 'tuner out' feature… until now. Simply push the Mute button to get a full-resolution tuner 'light ring' to help you tune your instrument quickly and accurately. You can also use the RC4 for easy remote access to this functionality.
Rehearsal inputs: Playing any instrument on its own can be a little dull, but everyone needs time to practice, which is why RH450 has rehearsal inputs. This rear panel-mounted feature allows you to plug in your iPod, phone, computer or MP3 player via the supplied mini-jack to RCA cable adapter for easy practicing and playing along with recorded music. The headphone amp is a high quality model taken straight from TC Electronic's Studio Konnekt 48 and includes a speaker filter on the bass signal.
World Ready power supply: The ultimate in convenience for the traveling musician. The built-in power supply operates from 90 to 240 Volts, making life a lot easier for anyone on the road as there's no complicated fuse changing – just plug and play!
Digital Recording output: The AES/EBU connector means you can record straight into your DAW, such as Pro Tools or Logic. For maximum flexibility it's also S/PDIF compatible and switchable from pre to post in the pre-amp section.
Integrated DI box: Quality can vary wildly with built-in DIs, but RH450's DI is transformer balanced and galvanically isolated from the rest of the amp, which means no ground loops or hum. And don't worry about long cable runs – RH450 will draw at least 100m of cable with zero drop in audio quality. Even though the integrated DI in RH450 does not need 48v phantom to operate, it does not get harmed either if your sound engineer accidently leaves it on.
Portability: The versatility of RH450 wouldn't really make sense if it came in an oversized, bulky box. Its stylish design with the smooth grab'n'go handle just spells out portability. It sets your creativity free and screams for you to bring it along wherever your bass talent takes you. Bring your own sound for whatever show or studio session you're involved in or jam out on the tour bus, at the hotel room, at home - and hey, it works for rehearsals too.
Power Handling: The 450w high power output level of RH450 is accomplished by using Class D amplifier technology in combination with TC Electronic's Active Power Management™. APM effectively means that the amp behaves very much like a tube amp when getting close to maximum performance by optimizing the power impact, contrary to the hard-clipping tendencies of transistor amps and most other Class D amps.
Features/Specs
Input Section
Input connector: 1/4" jack
Input impedance: 1 Mohm / 100 pF
Gain range: -96 to 32dB
Tone control
Bass: Center Freq: 280Hz (range: 71-1120Hz, Gain: +15/-24dB)
Low Mid: Center Freq: 400Hz (range: 100-1600Hz, Gain: +15/-24dB)
High Mid: Center Freq: 800Hz (range: 200-3150Hz, Gain: +15/-24dB)
Treble: Center Freq: 1600Hz (range: 400-6300Hz, Gain: +12/-24dB)
Tube Tone: 0 to12, Tube amp Recreation
Spectra Comp: 3 band Spectral Compression
Preset Level: -12 dB to 0 gain attenuation
User Memories: 3 memory locations storing all front panel controls except Mute & Master Level
Other
Tuning range: Chromatic, constant on A0 (27.50Hz) to E5 (659.26Hz)
Mute: Mutes speaker out, Phones out and Balanced out
Master Level Headphone Output: Studio quality headphone amp
Impedance: 40 to 600 Ohm
Mains supply: Universal 100 - 240V 50/60Hz (85w @ 1/8 Power)
Speaker out: Combined Speakon / 1/4" jack
Power rating: 450w (800w Peak)
Balanced output: Transformer Balanced XLR, Pre/Post Pre-amp
Max. Output: +0dBu
Optimal Load Impedance: 600 Ohm
Preamp out: 1/4" Jack, Balanced Output, Max Output Level = +8dBu
Power amp in: 1/4" Jack, balanced input, impedance = 10 kOhm, Max Input Level = +8dBu
Rehearsal input: RCA, Left/Right input, fits to iPod ®
Digital Recording out: Balanced XLR, AES/EBU, (24-bit)
Remote connection; 5 pin DIN, Cable with shield
Dimensions: 275 x 290 x 66 mm / 10,8" x 11,4" x 2,6"
Weight: 4kg / 8.8 pounds
Finish: Sandblasted die-cast aluminum
More Information

| | |
| --- | --- |
| Condition | New |
| SKU | TCE-RH450 |
| UPC | 5706622009180 |
| Weight | 11.000000 |