This product has been discontinued.
We have discontinued this product permanently. Please find alternative products from below section.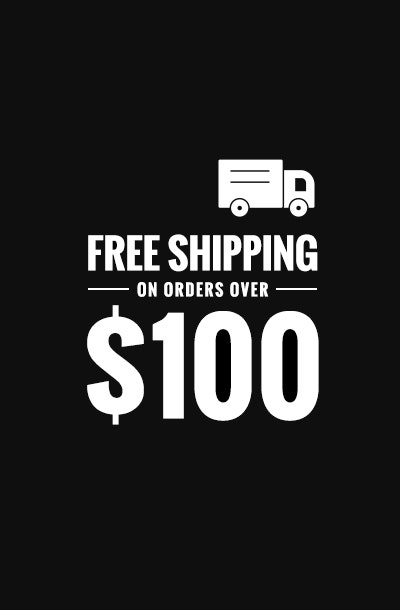 Universal Audio Apollo Twin Duo Thunderbolt Audio Interface with UAD-2 DUO Processing
Apollo Twin. High-Resolution Desktop Music Production with Classic Analog Sound.
With its class-leading resolution and Realtime UAD Processing, Apollo Twin sets a new standard for desktop music production. This 2x6 Mac Thunderbolt interface allows you to record with near-zero latency through the full range of UAD Powered Plug-Ins — ingeniously merging classic analog tones with cutting-edge features.
Record and Mix with Stunning 24-bit/192 kHz Sound Quality
With the highest dynamic range and lowest noise of any desktop interface, Apollo Twin gives you stellar 24-bit/192 kHz sound and breathtaking clarity.
Its premium mic preamps, input stage, and audio conversion translate into rich three-dimensional recordings with exceptional depth and punch. Digitally controlled analog monitor outputs provide full resolution audio at all listening levels — letting you create better mixes in real-world environments.
A Complete Analog Studio with Realtime UAD Plug-In Processing
Imagine having access to a classic analog recording studio, right on your desktop. Apollo Twin lets you record and mix through the full range of UAD Powered Plug-Ins — including vintage EQs, compressors, reverbs, tape machines and more — at near-zero latency, regardless of your audio software buffer size.
The key to its analog magic is onboard UAD-2 SOLO or DUO DSP Processing, which powers the UAD plug-ins while reducing the strain on your host CPU. To get you started, Apollo Twin includes the "Realtime Analog Classics" plug-in bundle.
Track Through Classic Preamps Using Unison Technology
Unison technology allows Apollo Twin's mic preamps and front-panel DI to sound and behave like the world's most sought-after tube and solid state preamps, guitar amps, and stompboxes — including their all-important impedance, gain stage "sweet spots," and circuit behaviors. Based on breakthrough integration between Apollo's analog inputs and its onboard UAD processing, Unison lets you track through a range of colorful emulations from Neve, API, and Marshall for amazing tones.
High-speed Thunderbolt Connection to your Mac
Apollo Twin's Thunderbolt connection features ultra-fast PCIe audio drivers for high-bandwidth, low-latency performance on all Thunderbolt-equipped Macs. Because Thunderbolt offers 12x the bandwidth of FireWire 800, you can connect numerous devices in line with Apollo Twin — including hard drives and HDMI/USB3 hubs — all with fast, flawless performance.
Professional I/O Connections
Apollo Twin is a 2-in/6-out interface with two class-leading mic/line preamps, two analog line outputs, two digitally controlled analog monitor outputs, and up to eight additional channels of digital inputs via Optical connection. Its conveniently located Hi-Z instrument input and headphone jack allow you to capture inspiration the moment it strikes.
A Sleek New App
Console 2.0 is Apollo Twin's software control interface. Its intuitive, analog console-style design provides realtime tracking and monitoring with UAD Powered Plug-Ins, Channel Strip presets, Drag & Drop functionality, dynamically resizable windows, and more.
Easy to Use with Any Mac DAW
Apollo Twin is compatible with all major Mac DAWs, including Pro Tools, Logic, GarageBand, Cubase, Live, and more — allowing seamless integration no matter what recording software you use.
Software
Console application:
Enables tracking and/or monitoring with Realtime UAD Processing

Remote control of Apollo Twin features and functionality

Virtual I/O for routing DAW tracks through Console

Two independent stereo Auxiliary busses
Console Recall plug-in:
Saves Apollo Twin configurations inside DAW sessions for easy recall

Facilitates control of Apollo Twin monitoring features from within the DAW

VST, RTAS, AAX 64, and Audio Units plug-in formats
UAD Meter & Control Panel application:
Configures global UAD settings and monitors system usage
Other
Attractive and durable desktop form factor

Locking power supply prevents accidental disconnection

Easily updateable firmware

One year warranty includes parts and labor
Features
Desktop 2x6 Thunderbolt audio interface with world-class 24-bit/192 kHz audio conversion

Realtime UAD Processing for tracking through vintage Compressors, EQs, Tape Machines,

Mic Preamps, and Guitar Amp plug-ins with near-zero (sub-2ms) latency

Thunderbolt connection for blazing-fast PCIe speed and rock-solid performance on

modern Macs

Unison technology offers stunning models of classic tube and transformer-based

mic preamps

Two premium mic/line preamps; Two line outputs; front-panel Hi-Z instrument input

and headphones output

Two digitally controlled analog monitor outputs for full resolution at all listening levels

Up to eight channels of additional digital input via Optical connection

Uncompromising analog design, superior components, and premium build quality

Runs UAD Powered Plug-Ins via Audio Units, VST, RTAS & AAX64 in all major DAWs
Audio Interface
Sample rates up to 192 kHz* at 24-bit word length

Up to 10 x 6 simultaneous input/output channels


Two channels of analog-to-digital conversion via:


Two balanced mic/line inputs

One Hi-Z instrument input

Six channels of digital-to-analog conversion via:


Digitally-controlled stereo monitor outputs

Stereo headphone outputs

Line outputs 3-4

Up to eight channels of digital inputs via:




Eight channels ADAT optical with S/MUX for high sample rates, or

Two channels S/PDIF optical with sample rate conversion

64-bit device drivers

PCIe audio drivers
Microphone Preamplifiers
Two high-resolution, ultra-transparent, digitally-controlled analog mic preamps

Front panel and software control of all preamp parameters

Low cut filter, 48V phantom power, 20 dB pad, polarity inversion, and stereo linking
Monitoring
Digitally-controlled analog monitor outputs maintains highest fidelity

Independently-addressable stereo headphone outputs

Independently-addressable line outputs 3-4 can be used for additional cue mix

Front panel control of monitor levels and muting
UAD-2 Inside
One (SOLO) or two (DUO) SHARC DSP processors

Realtime UAD Processing on all analog and digital inputs

Same features and functionality as other UAD-2 devices when used with DAW

Includes UAD Powered Plug-Ins "Realtime Analog Classics" bundle

Complete UAD Powered Plug-Ins library is available online
All audio specifications are typical performance unless otherwise noted, tested under the following conditions: 48 kHz internal sample rate, 24-bit sample depth, 20 kHz measurement bandwidth, with balanced inputs and outputs.
System
I/O Complement

Microphone Inputs Two
Analog Line Inputs Two
Hi-Z Instrument Inputs One
Analog Line Outputs Two (independent mix buses)
Analog Monitor Outputs Two (one stereo pair, independent L/R mix buses)
Headphone Outputs One stereo pair (independent L/R mix buses)
Digital Input Port (TOSLINK optical) One (ADAT or S/PDIF, selectable)
Thunderbolt Port One (Thunderbolt 2 compatible)

A/D – D/A Conversion

Supported Sample Rates (kHz) 44.1, 48, 88.2, 96, 176.4, 192
Bit Depth Per Sample 24
Simultaneous A/D conversion Two channels
Simultaneous D/A conversion Six channels
Analog Round-Trip Latency 1.1 milliseconds @ 96 kHz sample rate
Analog Round-Trip Latency with up to four serial UAD Powered Plug-Ins via Console application 1.1 milliseconds @ 96 kHz sample rate
Analog I/O
Line Inputs 1 & 2

Jack Type (combo mic/line balanced inputs) Female ¼" TRS Balanced
Dynamic Range (A–weighting) 117.5 dB
Signal-to-Noise Ratio (A–weighting) 117.5 dB
Total Harmonic Distortion + Noise –108 dBFS
Common-Mode Rejection Ratio (CMRR) Greater than 60 dB (10' cable)
Frequency Response 20 Hz – 20 kHz, ±0.1 dB
Input Impedance 10K Ohms
Gain Range +10 dB to +65 dB
Maximum Input Level (@ Minimum Gain)18 dBV
Maximum Input Level (@ Maximum Gain) –37 dBV
Stereo Level Balance ±0.05 dB

Microphone Inputs 1 & 2

Jack Type (combo mic/line balanced inputs) Female XLR Balanced (pin 2 positive)
Phantom Power (switchable per input) +48V
Dynamic Range (A–weighting) 118 dB
Signal-to-Noise Ratio (A–weighting) 118 dB
Total Harmonic Distortion + Noise –110 dBFS
Equivalent Input Noise –127 dB
Frequency Response 20 Hz – 20 kHz, ±0.1 dB
Common-Mode Rejection Ratio (CMRR) Greater than 70 dB (10' cable)
Default Input Impedance 5.4K Ohms (variable via Unison preamp model)
Gain Range +10 dB to +65 dB
Pad Attenuation (switchable per input) 20 dB (variable via Unison preamp model)
Maximum Input Level (@ Minimum Gain, with Pad) 23.8 dBV
Maximum Input Level (@ Maximum Gain, with Pad) –31.2 dBV

Hi-Z Input

Jack Type Female ¼" TS Unbalanced
Dynamic Range (A–weighting) 117 dB
Signal-to-Noise Ratio (A–weighting) 117 dB
Total Harmonic Distortion + Noise –101 dBFS
Frequency Response 20 Hz – 20 kHz, ±0.1 dB
Input Impedance 1M Ohms
Maximum Input Level (@ Minimum Gain) 10 dBV
Maximum Input Level (@ Maximum Gain) –45 dBV

Line Outputs 3 & 4

Jack Type ¼" Female TRS Balanced
Dynamic Range (A–weighting) 118 dB
Signal-to-Noise Ratio (A–weighting) 118 dB
Total Harmonic Distortion + Noise –107 dBFS
Frequency Response 20 Hz – 20 kHz, ±0.1 dB
Stereo Level Balance ±0.05 dB
Channel Separation Greater than 120 dB
Output Impedance 600 Ohms
Maximum Output Level 18 dBV

Monitor Outputs 1 & 2

Jack Type ¼" Female TRS Balanced
Frequency Response 20 Hz – 20 kHz, ±0.1 dB
Dynamic Range (A–weighting) 115 dB
Signal-to-Noise Ratio (A–weighting) 115 dB
Total Harmonic Distortion + Noise –105 dBFS
Channel Separation Greater than 118 dB
Stereo Level Balance ±0.05 dB
Output Impedance 600 Ohms
Output Gain Range –96 dB to 0 dB
Maximum Output Level 18 dBV
Operating Reference Level +14 dBu, +20 dBu (selectable)

Stereo Headphones Output

Jack Type ¼" Female TRS Stereo (unbalanced)
Frequency Response 20 Hz – 20 kHz, ±0.1 dB
Dynamic Range (A–weighting) 113 dB
Signal-to-Noise Ratio (A–weighting) 113 dB
Channel Separation Greater than 110 dB
Total Harmonic Distortion + Noise –101 dBFS
Stereo Level Balance ±0.11 dB
Output Impedance 10 Ohms
Output Gain Range –INF to 0 dB
Maximum Output Power 80 milliwatts into 600 Ohms
Digital I/O
S/PDIF

Connector Type Optical TOSLINK JIS F05 (shared with ADAT)
Format IEC958
Supported Sample Rates (kHz) 44.1, 48, 88.2, 96
S/PDIF Input Channels Two (Stereo L/R)

ADAT

Connector Type Optical TOSLINK JIS F05 (shared with S/PDIF)
Format ADAT Digital Lightpipe with S/MUX
Supported Sample Rates (kHz) 44.1, 48, 88.2, 96, 172.4, 192
ADAT Input Channels @ 44.1 kHz, 48 kHz 1 – 8
ADAT Input Channels @ 88.2 kHz, 96 kHz 1 – 4 (S/MUX)
ADAT Input Channels @ 176.4 kHz, 192 kHz 1 – 2 (S/MUX)

Clock Synchronization Sources

Internal, S/PDIF, ADAT (digital clock sync source conditional per selected digital input type)
Electrical
Power Supply External AC to DC
AC Connector Type Changable blades (UL, VDE, UK, SSA, CCC)
AC Requirements 100V – 240V AC, 50 – 60 Hz
DC Connector Type Male plug, 2.1 mm x 5.5 mm, center positive
DC Requirements 12 VDC, ±5%
Maximum Power Consumption 12 Watts
Environmental
Operating Temperature Range 32º to 95º Farenheit (0º to 35º Celcius)
Storage Temperature Range –40º to 176º Farenheit (–40 to 80º Celcius)
Operating Humidity Range 20% to 80%
Mechanical
Dimensions
Width 6.31"
Height 2.60"
Depth, Chassis Only 5.86"
Depth, Including Knob & Jack Protrusions 6.20"
Weight
Weight (bare unit) 2.35 pounds
More Information

| | |
| --- | --- |
| Condition | New |
| SKU | UA-APTWD |
| UPC | 819937001048 |
| Weight | 4.000000 |