Yamaha GL1 Mini 6-String Nylon Guitalele with Soft Gig Bag, Polish, Cloth, String Winder, and Extra Strings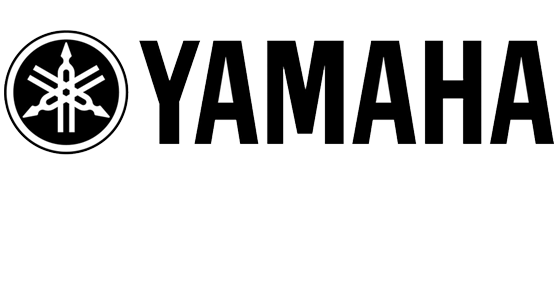 Yamaha GL1 Mini 6-String Nylon Guitalele with Soft Bag
Introducing the Yamaha GL1 Guitalele, now officially available for the first time in the USA! Half guitar, half ukulele…100% fun. A unique mini 6-string nylon guitar that is sized like a baritone ukulele (17" scale) and plays like a standard tune guitar. The guitalele's tuning is pitched up to "A" (or up a 4th) at A/D/G/C/E/A.
Features
Body depth: 2 13/16"-2 13/16" (70-70 mm)

Finger Board Width (Nut/Body): 1 7/8" (48 mm)

Top material: Spruce

Back material: Meranti

Side/Rib material: Meranti
Ernie Ball 4223 Guitar or Bass Instrument Polish 4 Ounce Spray Bottle
Amazing polish formula is free of oily film & dusty powder. No wait to wipe off. May also be used for cleaning plastic dust covers and compact discs. Comes in 4 oz. bottle.
Ernie Ball Micro Fiber Cloth
14 x 14 inch black Microfiber polish cloth.Cloth is 14-1/2" x 16" Velva-Sheen treated double-nap cotton flannel.
Planet Wave DP0002B Pro Winder for Vintage and Modern Electric Bass Guitar Tuners with String Cutter
The patented Planet Waves Bass Pro-Winder is a high-quality peg winder with a built-in string cutter and stretcher. Designed for both vintage and modern style bass tuners it is the ultimate all-in-one bass restringing tool. Hardened steel clippers ensure years of reliable performance. Also available in a guitar version that works on guitars, banjos and mandolins. Keep one in every case!
Ergonomically designed for efficient and comfortable use

High-Quality peg winder with built-in string cutter and stretcher

Fits both vintage and modern basses

The ultimate restringing tool

Fits easily in any case accessory compartment
Planet Waves, part of the D'Addario family of brands, is known for innovative, problem-solving, quality musical accessories. Planet Waves offers a complete line of award-winning accessories including cables, picks, tuners, capos, straps, humidifiers, maintenance tools and more.
J27 classical guitar strings are great for beginners and students. The set contains 3 clear nylon trebles and 3 silverplated copper wound on nylon basses for warm, long lasting tone.
 
Diameter
Tension
Item#
Note
inches
mm
lbs
kg
J2701
E
.028
0.71
15.3
6.94
J2702
B
.032
0.81
11.6
5.26
J2703
G
.040
1.02
12.1
5.49
J2704
D
.029
0.74
15.6
7.08
J2705
A
.035
0.89
15.0
6.80
J2706
E
.043
1.09
14.0
6.35
Yamaha GL1 Mini 6-String Nylon Guitalele with Soft Bag
Control Interface
| | | |
| --- | --- | --- |
| String | Strings Scale | 17" (433 mm) |
Design/Architecture Detail
| | |
| --- | --- |
| Body Depth | 2 13/16"-2 13/16" (70-70 mm) |
| Finger Board Width (Nut/Body) | 1 7/8" (48 mm) |
Material
| | |
| --- | --- |
| Top | Spruce |
| Back | Meranti |
| Side/Rib | Meranti |
| Neck | Nato |
| Finger Board | Rosewood |
| Bridge | Rosewood |
Accessories
| | | |
| --- | --- | --- |
| Included Accessories | Soft Case | Gig Bag |
Ernie Ball 4223 Guitar or Bass Instrument Polish 4 Ounce Spray Bottle
0
Ernie Ball Micro Fiber Cloth
0
Planet Wave DP0002B Pro Winder for Vintage and Modern Electric Bass Guitar Tuners with String Cutter
0
D Addario EJ27N Classical Guitar Strings 10 sets 28-43
0
More Information

| | |
| --- | --- |
| Condition | New |
| SKU | BU-YAM-GL1-PACK1 |
| UPC | 7014178760 |
| Weight | 4.000000 |