Meet the
Pitbull Audio
Team
Come see why our customers prefer
Pitbull Audio
over the other big chain stores!
Fernando Fajardo
Sales
My main instrument is bass and I have been playing in bands since I was 13 years old. Music has been one of the best parts of my life, and I am happy to work with a company that can help the world make it a part of their lives.

I almost love golf as much as music.
Jarron Bailey
Warehouse Manager
In my spare time I spend time with my friends & family enjoying everything San Diego has to offer.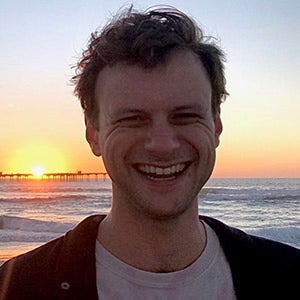 Caleb Bishop
Store Sales Associate
Hey Everybody! I'm Caleb, Sales floor Associate here at Pitbull Audio. I'm a san diego native, I play synth and guitar, and my sonic passion is mangling things beyond recognition and then trying to make them work in context.
Nicolette Wood
Photography
Nicolette has been studying Photography and Graphic Design since 2001. Although born in San Diego, Nicolette has also lived in Arizona and Oregon before moving back to Southern California in 2015.

In her free time she enjoys doing Wildlife Photography, Hiking and Bowling.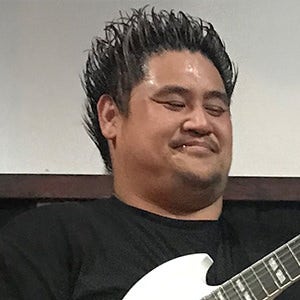 Nikko Nobleza
Returns Specialist
Nikko Nobleza has been playing guitar for 17 years and plays a variety of styles. He has earned a Bachelor of Music degree in Jazz Studies from San Diego State University.

Some of the theatres he has played for include Cygnet Theatre, Moonlight Stage Productions, North Coast Repertory Theatre, San Diego Musical Theatre, and San Diego Repertory Theatre.

Nikko is also the in-house composer for two film production groups, Almost Good Films and Jabronie Pictures.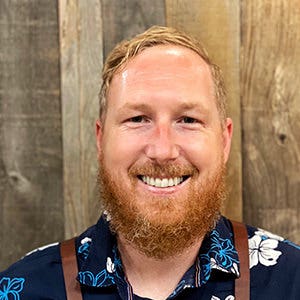 Sean Hutchinson
Guitar Technician
Our resident ginger, husband, and father of four. Sean grew up on the coast in north county San Diego in a musical household. He started playing guitar in high school and fell in love with songwriting. That led to many years of leading worship in local churches and working as a sound engineer.

He cut his teeth repairing instruments at Buffalo Bros Guitars. Then went on to start his own repair shop (Hutch & Sons).

In 2016 he joined the Pitbull Audio team overseeing the repair shop where he continues his passion for all things guitar and sound related, and has become quite the gear snob.

Guilty pleasures: Hazy IPA's, Goo Goo Dolls, Thinline Teles, Charcuterie Boards, and dystopian sci-fi shows/films...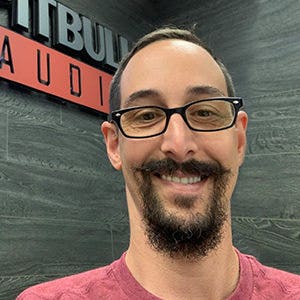 AJ West
Store Manager
Hi my name is Adam West (like Batman but no relation) and there's not a drum set, microphone, preamp, console, PA, monitor speaker bass or guitar that doesn't make me excited to discuss!

I enjoy helping other like-minded musicians realize their goals by giving them the correct information they need to make smarter choices.

Whether it's building their first studio or finding the right microphone for the job or designing their dream guitar or bass.

When I'm not at Pitbull Audio, I'm teaching my children about the joys of all things punk rock and metal!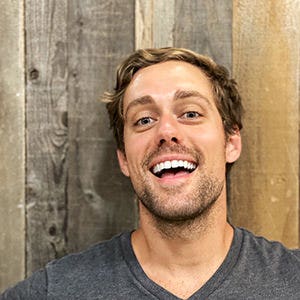 Michael Thomas
Guitar Technician
Perhaps the most multi-talented man in the repair shop, Michael came to San Diego in 2017 via Florida and Idaho.

He has spent the last 10 years writing, recording, and touring as Abandoning Sunday. He has his own studio in San Diego and is a talented producer and audio engineer.

His wealth of knowledge and experience in all things audio and guitar gear make him a vital asset to the shop. And we all drool over his collection of pedals and rack gear.

Guilty Pleasures: Werthers Original candy, Whiskey and Ginger Beer, Elixir Polywebs on his Martin acoustic, and early Nickelback production...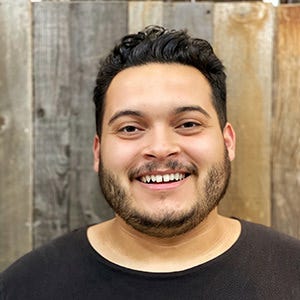 Esteban Cervantes
Guitar Technician
After graduating from Point Loma Nazarene College he moved to Nashville to pursue music. He landed a gig guitar teching on the road for some amazing bands (Judah and The Lion, Matt Kearney) and working as a repair tech at Carter Vintage.

Covid-19 shut down the touring industry and after getting married, Esteban decided to go back to San Diego. After some extreme hazing and initiation he joined the crew at Pitbull and we're stoked to have him as our newest tech.

Guilty pleasures: old Chevy trucks, flipping gear, Strat tone, Sour Ales, and Shania Twain riffs...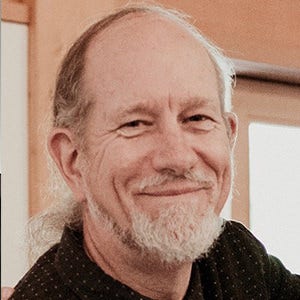 Shane Alexander
Store Manager
Shane has been a part of the Pro Audio community in San Diego for over forty years. First as a musician playing in clubs, while working for American Dream Music, in the mid 70's, in the State College area.

Later moving over to Musician's Repair Service, started by the owner of American Dream, over at 54th and Redwood, doing guitar repairs. Slowly Musician's Repair began selling equipment and Shane moved over into Pro Audio Sales.

In December of 1990 the shop was relocated to a much larger space off of Mission Gorge Rd and Shane was the ProAudio sales manager. Over the years Shane has attended numerous manufacturer product training from Roland, Mackie, Yamaha, Electro-Voice, QSC, Sony, Ramsa/Panasonic.

He has a true passion for the technical side of products and strives to stay abreast with the latest technologies being employed in the new products in Pro Audio.

Some of his larger achievements include the audio design for the San Diego Zoo's Elephant Odyssey and an upgraded sound system for the Wegeforth Bowl, a wireless system to cover the entire length of the Safari Park's Cheetah Run, a surround sound theater system and ProTools driven Audio system for the Rheuben H. Fleet dome theater.

For the past 4+ years he has been working at Pitbull Audio in National City, in their new 24000 sq ft warehouse and retail store, handling in store and outside sales.