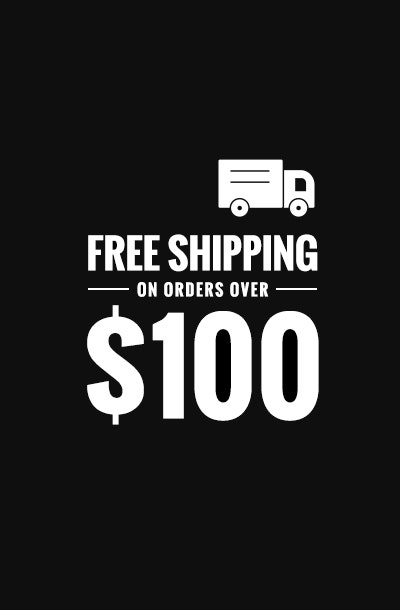 Zoom MS-100BT Multistomp Pedal w/ Bluetooth Multi FX Pedal MS100BT
Earning 149 points for this item
Applies only to registered customers, may vary when logged in.
Availability:
Out of stock
Earn 10 points for writing a review for this product
With the size and weight of a typical single stompbox, the MS-100BT includes a thorough lineup of high-quality effects types. It features 92 stompbox effects and 8 amp models. Along with distortions, reverbs, modulations, choruses and other classic effects, its amp models simulate some of the most prized pieces of live and studio gear.
Using an iOS device (compatible with iOS 4.3 or later) and the free StompShare app, you can browse, sample, purchase and download additional effects for the MS-100BT instantaneously via Bluetooth technology. If you suddenly need a new sound in the middle of a band practice or recording session, you can purchase the effect you want and use it right away.
Using Bluetooth to transfer effects purchased in the StompShare app to your MS-100BT, you can easily add effects to your pedal without needing to connect a dedicated cable. Transferring effects usually takes seconds.
StompShare is a virtual effects shop made especially for the MS-100BT. This shop wide range of both modern and classic stompbox effects, as well as and unique sounds designed by Zoom. With StompShare, you can check detailed descriptions of each effect, listen to demonstrations by professional guitarists and preview trial versions to your MS-100BT so you can test them yourself before making a purchase. Once you buy an effect via StompShare, it can be added to your MS-100BT and used like any of the pedal's preloaded effects.
In the virtual effect shop, you can choose any effect that interests you and try it out for up to 15 minutes. The trial effect will be temporarily installed on your MS-100BT via Bluetooth, so you can adjust parameters and create tones in combination with your other effects. Unlike in a real shop, you can try out the effects thoroughly with your favorite guitars in the comfort of your home or studio. This interactive trial will help you decide if you want to buy the effect and make it a permanent part of your MS-100BT.
* As of now, about 30 effects are available for purchase in the StompShare store. Additional effects will be made available periodically.

* An iTunes® account is necessary to purchase effects.
We have further refined the simple user interface that was revolutionary in our G3 and G5. The LCD shows the current effect in use, while the scrolling function allows you to easily view the flow of your effects chain. With this intuitive, easy-to-use interface, creating amazing sounds is a breeze.
The MS-100BT allows you to utilize up to six effects simultaneously, as well as arrange them in any combination. This gives you the ability to craft classic sounds, as well as lush, complex tones. Leave the rules you learned behind and enjoy creative freedom with the MS-100BT.
Cut down the size of your pedalboard by adding in MS-100BT to the mix. From a single pedal, you'll have 100 effects types waiting at your feet to be called-up no matter have often you need them.
The MS-100BT's front panel features three parameter knobs, which also function as buttons. These buttons can be used to open various menus, where you can then use the parameter knobs to tweak your effects settings to your liking. Remove and/or rearrange effect units, turn the AUTOSAVE function ON and OFF, recall patches and more with ease and efficiency.
The cutting-edge ZFX-IV DSP processor can execute sophisticated algorithms using 32-bit floating-point calculations. A sigmoid curve clipper helps create the smoothly clipped waveform characteristics of tubes, providing the most realistic modeling sounds and richest harmonic components to date.
Hold the footswitch down to activate the built-in chromatic tuner in an instant. Even on stage during a performance, all you need to do is move your foot to enable tuning. You can choose between a BYPASS mode that turns all the effects off and a MUTE mode that allows you to tune silently.
Use the Tap Tempo feature to set the tempo in real-time to the rhythm of a song as you play guitar. You can also use it to for delay times and modulation effect frequencies.

* The tuner cannot be used when the tap tempo function is active.
With the MS-100BT, you can program which patches are recalled and the order in which they appear. For example, you could select three patches (A) CLEAN TONE, (B) HEAVY RIFF and (C) LEAD SOLO so that you can cycle through them each time you press the footswitch. You can create and save up to 50 original tones in this way.
Right out-of-the-box, the MS-100BT allows you to create and store up to 50 of your original patches. To get you started, 30 of these patches are preprogrammed and form a versatile collection of guitar sounds that include some of the world's greatest stompbox and amp effects.
In addition to the 8 amp models from the G3 and G5, studio-level compressor and reverb effects are also built in to the MS-50G. The pedal's stereo output jacks allow you to use line connections for direct recording of its powerful guitar sounds. Moreover, the pedal's stereo inputs let you use the pedal with not only guitars, but stereo instruments such as synthesizers and samplers, as well as other effects and processors that have stereo outputs.
Different output modes for the amp modeling function allow you to optimize the MS-100BT's tones based on how you connect it to your rig. In addition to having modes for the front inputs of combo and stack amps, the MS-100BT can be used as a preamp when connected to a power amp input. You can also achieve realistic amp sounds optimal for recording by selecting the direct mode for line connections.
Providing versatile power options, the MS-100BT operates via AC adapter (sold separately), as well as battery power. Two standard AA batteries (included) provide seven hours of continuous mono input use and 5 hours of continuous operation when using the stereo inputs.
When connected to StompShare via Bluetooth, you can perform system firmware updates to keep the functions of your MS-100BT on the cutting-edge.

* The StompShare iOS app is used to update the firmware.
"Made for iPod," "Made for iPhone," and "Made for iPad" mean that an electronic accessory has been designed to connect specifically to iPod, iPhone, or iPad, respectively, and has been certified by the developer to meet Apple performance standards. Apple is not responsible for the operation of this device or its compliance with safety and regulatory standards. Please note that the use of this accessory with iPod, iPhone, or iPad may affect wireless performance.

* iPad, iPhone, iPod, iPod touch and iTunes are trademarks of Apple Inc., registered in the U.S. and other countries.
* App Store is a service mark of Apple Inc.
* Bluetooth and the Bluetooth logo are registered trademarks of Bluetooth SIG, Inc. and are used under license by ZOOM CORPORATION.
* All trademarks and registered trademarks are the property of their respective holders.
Features
Single stompbox design

Bluetooth compatible with iOS 4.3 or later devices

Browse, sample, purchase and download effects via Bluetooth

StompShare iOS app available for free download via the App Store

Easy-to-use interface includes LCD, footswitch, and analog-style cursor keys/parameter knobs

100 preloaded effects types (92 stompbox effects, 8 amp models) can be used in any combination

Use up to six effects simultaneously

30 preset patches ready for immediate use

Create and store up to 50 original patches

Integrated auto-chromatic tuner

Tap tempo function

Two 1/4-inch input jacks, two 1/4-inch output jacks

AC (adapter sold separately) and battery powered
More Information

| | |
| --- | --- |
| Condition | New |
| SKU | ZOOM-MS100BT |
| UPC | 884354011376 |