Antelope Audio Zen Q Synergy Core 14x10 USB-C Audio Interface w/ Edge Note Condenser Microphones (2)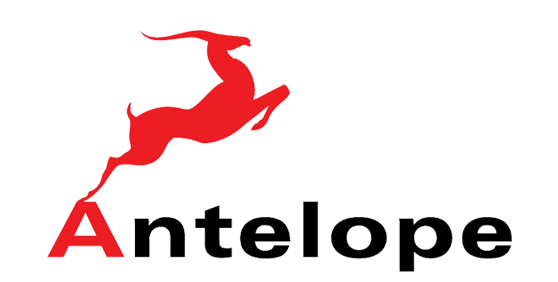 SKU
BU-ANTAUD-ZEN-Q-USB-2ANTAUD-EDGE-NOTE
was
$1,197.00
Special Price
$699.00
Starting at
$58
/mo with
Affirm
.
SAVE $498.00
Antelope Audio Zen Q Synergy Core 14x10 USB Type-C Audio Interface
Bring it. Together.
From input to output, the Zen Q is designed to help you grow to a bigger setup without losing the desktop size format. The ultra-linear preamps and pristine AD/DA conversion give you professional quality in the studio or on the go – all in a compact package.
Add to that its generous connectivity and real-time onboard effects, and you'll be up to almost any task – whether you want to record, mix, master, stream, or just play.


Extensive connectivity
It all starts with the bus-powered connectivity – you only need a USB or Thunderbolt cable and a computer to start the show. The multipurpose inputs and the digital ports allow you to change things on the fly and expand your setup easily.


Console-grade preamps
For our discrete preamps we use a combination of transistors that results in maximum noise reduction and, most importantly, precise sound capture.


Signature clocking & conversion
The 64-bit AFC clocking and AD/DA converters give the stereo image more detail and a sense of spaciousness. This gives your recordings stand-out sound quality and makes the Zen Q ideal for mastering.


From studio to studio
The portable design of the Zen Q means you can carry it in your backpack and take it on tour with you or any on-location recording session.


Work at the speed of sound
Unleash the true power of the Zen Q by creating custom monitor and headphone mixes, combining device inputs and DAW outputs with real-time analog-modeled Synergy Core FX – all that from an intuitive control panel.


Handy loopback
The built-in loopback feature lets you livestream a complete mix to Facebook, YouTube, Twitch and more.


Session recall
For every individual recording scenario, you can save session files and create exact snapshots of all your settings so you can load them later without losing your progress.


Easy routing
The signal routing is as versatile as it is intuitive, and any configuration can be stored and recalled as a preset.


Features
CONVERSION & CLOCKING
Class-leading AD/DA conversion with up to 127dB of headroom
Recording, mixing and playback at up to 24-bit/192kHz
Proprietary 64-bit Acoustically Focused Clocking (AFC™) technology & Jitter Management algorithm delivering increased width, separation, and detail.


CONNECTIVITY
2×Discrete ultra-linear preamps with 65dB of gain for studio-quality recordings. Both work as microphone/line/ Hi-Z inputs, on combo XLR jacks, and supply 48V of phantom power
2×Hi-Z/line instrument inputs over TRS
2×DC-coupled line outputs over TRS
Thunderbolt™ 3 port (for Zen Q Thunderbolt) or USB2.0 type C port (for Zen Q USB) carrying 16 input and 16 output channels in any popular DAW with custom macOS & Windows drivers
Digitally expandable over ADAT IN , with 8 channels available
Digitally expandable over S/PDIF I/O, with 2 channels available
1 × Stereo monitor output over TRS
2 × Stereo headphone outputs with separate volume control


WORKFLOW-ENHANCING FEATURES
Bus-powered interface powered by the Thunderbolt or USB-C connection without the need for a dedicated power source
• Direct monitoring with Synergy Core effects, processed in real-time with imperceptible latency
Simplified I/O routing with pre-configured settings, allowing immediate recording and playback
Front panel with easily accessible controls over input and output levels, and other settings
Customizable presets with signal routing, level adjustments, mixer and effects settings
Customizable monitoring mixes with adjustable volume, pan and reverb


REAL-TIME EFFECTS PROCESSING
Collection of 37 Synergy Core effects modeled after classic and rare analog outboard gear
Synergy Core proprietary onboard platform powered by 2×DSP & 1 × FPGA chips for real-time effects processing with imperceptible latency
Modeling Engine allowing pairing with the Edge line of microphones for real-time use of vintage microphone emulations


IN-THE-BOX CONTENT
Zen Q Synergy Core
Dual USB-A to USB-C Y-cable for Zen Q Synergy Core USB
*Note: Thunderbolt cable is not included
• Getting Started leaflet


Antelope Audio Edge Note Small Condenser Modeling Microphone
Edge Note
Small condenser modeling microphone
A next generation modeling microphone with impressive recording capabilities, allowing you to get creative by applying the sound of more than a dozen classic microphone models. The Edge Note is a perfect studio solution for capturing a wide range of musical instruments. Thanks to its exceptionally high Sound Pressure level and extra features like the Pad attenuation and High-pass filter make the Edge Note the ideal choice for instrumentalists, sound engineers and studio owners who are searching for a flexible, high-quality affordable recording tool.
Mic modeling technology reproduces the sound of classic microphone models either natively inside your DAW or via FPGA processing inside an Antelope interface (in real time).
High sound pressure level provides plenty of headroom to record loud sources such as drums, guitars, brass instruments and more.
Pad attenuator functionality with -10 and -20db ensures virtually zero distortion or clipping–even with the loudest sources.
Compact size and stylish black matte color.
Fully compatible with 3rd party audio interfaces. Optimized for use with Antelope Audio discrete technology preamps.


Innovate with all the classics
The Edge Note takes on the character of some of the finest small diaphragm mics in existence, delivering stunning detail and realism.
A total of 13 mic emulations reproduce the sound of legendary microphones used in the best recordings from the last century. They can be used in real-time with an Antelope interface (via Synergy Core processing). If the user doesn't have an Antelope interface, a native plug-in emulation is available for any DAW and the microphone emulations can be easily applied to the dry audio recording
*iLok 2 or 3 required to use emulations as native plugins within your DAW


The key to transparent recordings
The flat frequency response of the Edge Note provides an exceptionally clean signal. Capturing the smallest detail of an acoustic guitar or a graceful cello becomes an easy task.
Capturing audio in the most neutral way without dramatically boosting frequencies across the spectrum ensures that when applied, the mic emulations will sound as close as possible to the original microphone being emulated.


Loudness is no obstacle anymore
With an astonishing SPL of 146dB, the Edge Note is an excellent choice for recording the loudest sources. Get the most out of a drummer's performance or a blasting trumpet solo without clipping the converter. For particularly demanding scenarios, the attenuation pad can reduce the level with -10 or -20dB. Additionally, the high-pass filter facilitates the handling of the low-end frequencies and negative aspects of the proximity effect.


Features
13 microphone emulations of classic microphone models
Back-electret design provides transparent, balanced sound, & accurate transient responses
Cardioid polar pattern suitable for wide variety of recording scenarios
Frequency response of 20Hz–20kHz covers the audible spectrum
Signal-to-noise ratio of 69dB
Pad attenuation switch (-10db and -20dB) improves close-miking of loud sources, ensuring a clean signal without distortion.
Maximum sound pressure level of 146dB
High-pass filter switch (75Hz and 115Hz) eliminates low-frequency rumble and compensates for proximity effect
Metal housing and black-matte finish provides style and endurance
Includes shock mount holder to eliminate unwanted vibrations and provide easy positioning
48V DC Phantom Power required


Included Mic Emulations
Edge Note comes with 13 mic emulations, accessible via native plug-in or within an Antelope interface:
Aalborg 4006
Berlin 184
Berlin K53
Berlin K54
Berlin K86
Freiburg 6
Hamburg 211
Hamburg 40
Hamburg 441
Illinois 57
Illinois 7B
Perth 55
Vienna D112
Antelope Audio Edge Note Small Condenser Modeling Microphone
Diaphragm type: Back-electret Condenser
Diaphragm diameter: 0.63" (16.1mm)
Polar Pattern: Cardioid
response: 20Hz ~ 20kHz
Sensitivity: -42dB | 8mV/Pa (+/-3dB)
SNR: 69dB (A)
Max input SPL: 146dB
Output impedance: 65 Ohms
Power Requirements: 48V DC Phantom Power
Output Connector: 3-pin male XLR
Color: Black matte
Dimensions (mic body): 4.5" x 0.8" (114mm x 20mm)
Mount: Shock absorber type
Breakout Cable: not included


Inside the box
Edge Note small condenser microphone
Getting started guide
Shock mount holder
More Information

| | |
| --- | --- |
| Condition | New |
| SKU | BU-ANTAUD-ZEN-Q-USB-2ANTAUD-EDGE-NOTE |
| UPC | 723098075148 |