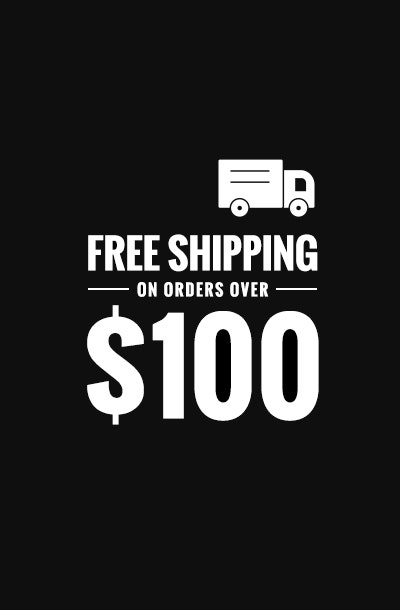 JamHub Bedroom 5-Player Silent Rehearsal Studio
Earning 299 points for this item
Applies only to registered customers, may vary when logged in.
Availability:
Out of stock
Earn 10 points for writing a review for this product
You have to make music. It's not a hobby, it's a passion. So you turn down. You stop playing after dinner. You rent an expensive practice space. JamHub studios help you make music without compromise. Play when you want, where you want, with who you want.
Using the JamHub® BedRoom studio to power up to five independently mixed headphone or in-ear monitors, bands can drastically reduce their noise levels, making it easier to practice in tight spaces, schools, cities, and after hours.
A Better Way
PA systems are great for projecting sound out over a crowd, but they're not great for practicing in your basement. Players have to crank their amplifiers
to get up over the drums, and all that sound bounces off the walls, floor, and ceiling to create a muddy, unpleasant mix that no-one is ever happy with. Singers have to strain their voices, bass players have to position themselves just so, and the drummer just can't hear any of it. There's a reason they call it a volume war, not a volume misunderstanding.
With headphone monitoring, players can prevent the room from mudding
up the mix, making it easier to hear details and nuances, all while enjoying the freedom to set their own personal levels. When you hear better, you get better faster because you're learning the songs the right way, building the right habits and muscle memory. It all adds up to more productive rehearsals and better sounding shows.
Compact and portable
Toss it in your backpack with a few cables and head out. It's easy to set up, and even easier to use, so you can jam with friends wherever the day takes you.
The Studio Experience
One of the major advantages of full stereo signal is the ability to let the mix open up and breath. With the BedRoom's Stage control, for each musician you can spread the instruments out on the sonic stage for superior clarity in the mix.
A Slice Of The Pie
Intuitive SoleMix® controls make setting your own mix a snap. Each musician takes a colored, numbered section, sets the input trim controls for their own instrument and microphone, then adjust the levels for each individual musician to create a dynamic, custom headphone mix. Every time you play you get the perfect mix, because it's the one you've created to suit your own personal needs.
Feel The Space
Use the Stage control to spread out sonically. JamHub studios take full advantage of stereo sound by allowing users to pan themselves left or right, creating a more open feel to the sound, and making it much easier on the ears because less information is being rammed down the center line.
16 Vocal Effects
BedRoom's advanced feature set includes 24-bit Vocal Processing effects
to create a lush, realistic singing environment.The band can choose from
16 different vocal effects, from reverbs and rooms of all sizes and styles
to more adventurous fare like phasers and flangers. Each user has the
freedom to control the wet/dry signal mix for their section for the perfect feel.
Easy recording
Just hook up your computer, cell phone, or handheld recorder to the
R-channel's analog headphone output for fast, easy recordings of everything you do. And with a flip of the 1-R switch, the R channel can be heard in Section 1's headset, making it easy to use the R section's feed as a recording mix while the musician in Section 1 still gets to play with the perfect musician's mix. Just hook up your computer, cell phone, or handheld recorder for fast, easy recordings of everything you do.
SoleMix® remote port
BedRoom features a SoleMix remote port for connecting the optional
SoleMix remote, allowing you to create an entirely separate mix for the player who needs to be a little farther away from the main unit, like a drummer
or keyboardist.
Playing in a band is fun, but it's also a skill. You have to learn to play together and to collaborate. BedRoom's unique approach to jamming will help you get better faster, because it's easier to find your place in the mix, refine your tone, and feel the music come together.
Features
Up to 5 musicians

15 audio channels

5 XLR and TRS input jacks

1 SoleMix remote jack (remote sold separately)

Analog line out recording

Supports Tracker MT16
What's In the Box?
JamHub BedRoom
JamHub power supply

One mono-to-stereo adapter

JamHub BedRoom quick start guide

JamHub manual

JamHub sticker

Product dimensions

282mm x 172mm x 56mm (11.1" x 6.7" x 2.2")
More Information

| | |
| --- | --- |
| Condition | New |
| SKU | JAMHUB-BEDROOM |
| UPC | 884088962227 |
| Weight | 5.000000 |