Roland SPD-SX Special Edition Sampling Pad (Red) with Gator Bag, Audio-Technica Headphones, and Drum Sticks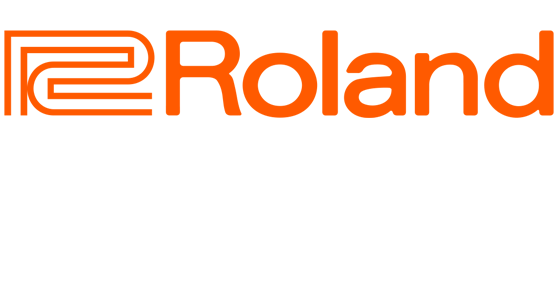 Roland SPD-SX Special Edition Sampling Pad, Red
FOR PRO PLAYERS WHO NEED INSTANT ACCESS TO ALL THEIR ORIGINAL SOUNDS, WITHOUT COMPROMISE

Roland's SPD-SX Sampling Pad is the professional touring standard for triggering custom samples, loops, and even complete backing tracks. It also supports real-time sample capture with its exclusive Multi-Pad Sampling function. The SPD-SX Special Edition is identical in functionality to the original SPD-SX, but features greatly expanded onboard storage. With 16 GB of internal memory available, it's now possible to load enough studio-quality WAV samples to last an entire gig and beyond.

The SPD-SX Special Edition is also ready to support every serious musician's workflow, from WAV sound production to setting up the samples and assigning instruments for performing, thanks to the bundled Ableton Live Lite license and Wave Manager software. And with its striking Sparkling Red finish, this powerful instrument has a bold, distinctive look that sets it apart from other gear on stage. Offering enhanced capabilities and a standout appearance, the SPD-SX Special Edition is the perfect solution for pro players who need a sampling pad that can handle all the sounds they need for every stage and studio situation.

Powerful Features for Pro Drummers and Percussionists
The SPD-SX Special Edition was designed for professional musicians who need increased capacity and capability. The 16 GB internal memory allows you to store up to 50 hours of 16-bit/44.1 kHz mono audio (maximum 10,000 files), so you're able to carry your entire sample library inside the unit, with no external memory required. In addition to the master outputs, sub outputs are available for monitoring or sending individual pads to separate channels on the mixing desk. You can also route the internal click through the phones output only, and easily control it with the dedicated volume knob and start/stop button. It's even possible to route individual pads through the phones output as well. And if you want a larger setup, up to four extra pads can be connected.

Ableton Live Lite included
Ableton's Live software is the go-to choice for musicians who demand control of their own music production. The SPD-SX Special Edition includes a license for Ableton Live Lite, giving you the power to produce your own original samples and even use the SPD-SX Special Edition as a pad controller for Ableton. You can also stream audio from Ableton Live Lite through the pad and tweak the sound with the onboard master effects on the SPD-SX Special Edition. A single USB cable is required for connecting to your computer.

Capture Your Inspiration with Multi-Pad Sampling
A powerful-yet-intuitive lineup of features has been built into the SPD-SX Special Edition, including Multi-Pad Sampling. While audio streams in from an external audio player or computer via the Audio In or USB jacks, simply strike each pad at the appropriate start/end points and the sample will be automatically truncated and assigned to that pad. This logical sampling process is a fast, friendly way to create multi-sampled phrases and pad maps, making it simple to capture those moments of inspiration with no hassle.

Enhance Your Live Performances with Real-Time Effects
The SPD-SX Special Edition is equipped with three powerful multi-effects engines: one master processor and two that are assignable per kit. With the master effects, you can perform in real time like a DJ might, using the dedicated front-panel controls. Get your hands on the filter, delay, short looper, and user-assignable effect, and creatively adjust them with the four buttons and two control knobs. And by connecting the SPD-SX Special Edition to your computer, it's even possible to add more effects to your samples with Ableton Live Lite's plug-ins.

Everything You Need to Maximize Your Sampling and Music Production Sessions
Integrating your computer with the SPD-SX Special Edition via USB forms an amazingly flexible production and performance setup. Sounds played on your computer can be sampled on the SPD-SX Special Edition, and sounds played on the pads can be recorded into your computer. You can capture sounds from Ableton Live Lite, a web browser, or a computer-based media player directly into the sampling pad, giving you lots of flexibility and versatility when preparing your sounds for live performances.

Via the SPD-SX Special Edition's USB memory port, you can directly import audio files from USB flash memory and assign them to pads. The process of importing and assigning samples is made even simpler using the SPD-SX Wave Manager software. You can import audio files directly from the computer to the SPD-SX Special Edition, assign a sample to a pad, and easily organize thousands of samples in your library. And thanks to its super-fast triggering and low latency, the SPD-SX Special Edition is a fantastic MIDI pad controller for any DAW, including Ableton Live Lite.

Features
16 GB internal memory supports up to 50 hours of mono sample storage, eliminating the need to carry additional external memory
Ableton Live Lite license included for sophisticated sample creation
Sparkling Red finish for a distinctive look on the stage
Nine easy-to-play, velocity-sensitive rubber pads with LED illumination for dark stages
Multi-Pad Sampling allows you to sample directly into the SPD-SX — simply choose a pad, and then strike it to start sampling
Three onboard multi-effects processors (master effect and two kit effects) for powerful real-time sound processing while performing
Easily import, assign, and organize samples by connecting to your computer via USB and using the included Wave Manager software
Audio-Technica ATH-M20x Professional Monitor Headphones – Pure. Professional. Performance.
The ATH-M20x professional monitor headphones are a great introduction to the critically acclaimed M-Series line. Modern design and high-quality materials combine to deliver a comfortable listening experience, with enhanced audio and effective isolation. An excellent choice for tracking and mixing.

More About the M-Series Headphones
Critically acclaimed M-Series professional monitor headphones deliver accurate audio and outstanding comfort, perfect for long sessions in the studio and on the go. Contoured earcups seal tight for excellent sound isolation, with minimal bleed. And the pro-grade materials are durable, yet comfortable. Find out why online reviewers, top audio engineers, and cult followers agree, M-Series is an unmatched combination of audio and build-quality that gets the job done. Hour after hour, year after year.

Features

Advanced build quality and engineering
40 mm drivers with rare earth magnets and copper-clad aluminum wire voice coils
Tuned for enhanced low-frequency performance
Circumaural design contours around the ears for excellent sound isolation in loud environments
Convenient single-side cable exit
Designed for studio tracking and mixing

Gator Cases G-MIXERBAG-1515 Mixer/Gear Bag
Updated Padded Nylon Mixer Or Equipment Bag; 15" X 15" X 5.5"

Features

Rugged Nylon Exterior
10mm Dual Layer Padded
Protection Protective Tricot lined interior Removable shoulder strap & comfortable webbed handles
External storage pockets with cord management

Vic Firth 5A American Classic Wood Tip Drum Sticks
Tear drop tip for rich cymbal sounds. The #1 stick in the world—great for every style of music!

The American Classic® 5A has long been one of the world's most popular drumstick models.

The American Classic® line combines tradition and Vic Firth style. With bold designs, the Classics are turned from select hickory — a dense wood with little flex for a more pronounced sound. Hickory is also capable of withstanding a great deal of shock, making it highly durable. The tips are deeply back-cut for intensified cymbal response.

General:
Material: Hickory
Surface coating: Lacquer

Tip:
Type: Wood
Shape: Tear Drop
Surface area:Medium
Roland SPD-SX Special Edition Sampling Pad, Red
Pads: Built-in pads: 9 (with LED indicators)
Two external trigger inputs are provided, allowing you to connect up to four Pads.
Maximum Polyphony: 20 voices
Maximum polyphony becomes 16 voices according as an operating state,Number of Recordable Wave Data: 10,000,Including preload wave data.
Sampling Time (Total time for all wave data): Approx. 25 hour in stereo (50 hour in mono)
Since the internal memory included with the SPD-SX Special Edition contains preload data, the available sampling time will be less than the time above.
Data Format: 16-bit linear PCM (WAV/AIFF)
Sampling Frequency: 44.1 kHz
Kits: 100
Kit Chain8 chains (20 steps per chain)

Effects
MasterEffects (21 types)
Equalizer
Kit Effect 1 (20 types)
Kit Effect 2 (20 types)
Display: Graphic LCD 128 x 64 dots

Connectors
PHONES jack (Stereo 1/4-inch phone type)
MASTER OUT jacks (L/MONO, R) (1/4-inch phone type)
SUB OUT jacks (L/MONO, R) (1/4-inch phone type)
AUDIO IN jacks (L/MONO, R) (1/4-inch phone type) (with LINE-MIC GAIN control)
TRIG IN jacks (1/2, 3/4) (1/4-inch TRS phone type)
FOOT SW jack (1/2) (1/4-inch TRS phone type)
MIDI connectors (IN, OUT)
DC IN jack
COMPUTER connector
USB MEMORY connector
Interface: Hi-Speed USB (USB-MIDI, USB-AUDIO, USB Mass Storage Class, USB Flash Drive)
Power Supply: DC 9 V (AC Adaptor)
Current Draw: 600 mA

Accessories
Ableton Live Lite Serial Number Card
CD-ROM (SPD-SX Wave Manager, USB driver, preload wave data)
Owner's Manual
AC Adaptor
Options (sold separately)
Pads (PD series, PDX series)
Cymbals (CY series)
Kick Triggers (KD series, KT series)
Pad Stand (PDS-10)
All-Purpose Clamp (APC-33)
Acoustic Drum Trigger (RT-30K, RT-30HR, RT-30H)
Pedal Switch (DP-2)
Footswitch (BOSS FS-5U, FS-6, FS-7)
Personal Drum Monitor (PM-10)
Y cable (PCS-31L)
USB Flash Memory

Size and Weight
Width: 364 mm,14-3/8 inches
Depth: 331 mm,13-1/16 inches
Height: 94 mm,3-3/4 inches
Weight (excluding AC Adaptor): 2.5 kg,5 lbs 9 oz

Audio-Technica ATH-M20x Professional Monitor Headphones
Type: Closed-back dynamic
Driver Diameter: 40 mm
Magnet: Neodymium
Voice Coil: Copper-clad aluminum wire
Frequency Response: 15 - 20,000 Hz
Maximum Input Power: 700 mW at 1 kHz
Sensitivity: 96 dB
Impedance: 47 ohms Weight 190 g (6.7 oz), without cable and connector
Cable: 3.0 m (9.8'), straight, left-side exit
Accessory Included: 6.3 mm (1/4") snap-on adapter

Gator Cases G-MIXERBAG-1515 Mixer/Gear Bag
Color: Black
Handles: Webbed Carry Handle
Lockable: No

Interior Dimensions
Interior Length:

15.00

"
Interior Width:

15.00

"
Interior Height:

5.50

"
Interior Lengh (Aux):

15.00

"
Interior Width (Aux):

9.00

"
Interior Depth (Aux):

0.75

"

Exterior Dimensions
Exterior Length:

16.00

"
Exterior Width:

16.00

"
Exterior Height:

5.50

"
Exterior Weight:

2.50

pounds

Vic Firth 5A American Classic Wood Tip Drum Sticks
Diameter: .565" | 1.44cm
Length: 16" | 40.64cm
More Information

| | |
| --- | --- |
| Condition | New |
| SKU | BU-ROL-SPD-SX-SE-A |
| UPC | 7096463827 |
| Weight | 33.000000 |