Bare Knuckle Aftermath 6-String Open Humbucker, Bridge Position, 53mm, Short Leg, Red Bobbins, Black Bolts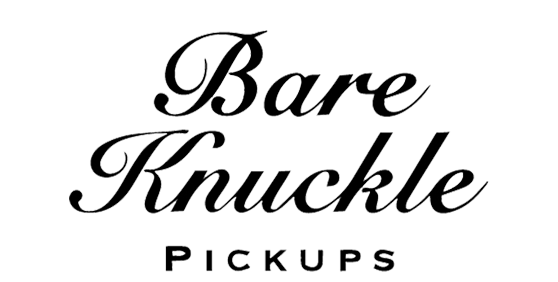 SKU
BKP-AFTERMATH-BRDGW-RED-BBOLTS
$151.99
or 4 interest-free payments of
$38
with
Affirm
.
The Aftermath is perfect for the modern metal guitarist, with accelerated bass response for exceptionally fast tracking of high-speed staccato riffing. It has a crushing mid range and precise hgh-end articulation.
The Aftermath neck humbucker is Alnico V powered and voiced for fat, powerful clean tones, fluid vocal-like sustain when driven hard and good balance with the bridge humbucker.
With a symmetrically hand-wound twin screw coil design, the Aftermath is powered by 3 custom size ceramic magnets. The bottom-end responds quickly to pick attack and tracks fast riffing extremely accurately, mids are focused and intense for ultimate punch no matter how dense the mix or how low the tuning, and highs are precise and articulate. With a more compressed dynamic, single notes have masses of sustain while the front of the note is clear-cut and defined even under extreme amounts of gain.
As with all Bare Knuckle humbuckers, 4 conductor hook-up not only allows access to standard series (humbucking) tone but also parallel wiring (still hum cancelling) or selection of either individual coil for total versatility.
APPLICATIONS
Punk, Hardcore, Hard Rock, Progressive & Djent Metal, Nu-metal, Thrash, Death Metal, Metalcore and Extreme Metal styles.
SUSTAINABILITY
Any solid-body; heavily detuned and extended range guitars; any guitar needing more control in the bass and increased focus in the mids.
FEATURES
Aftermath

6-String

Bridge Position

Wide Spacing, 53mm

4-Conductor

Short Leg

Red Bobbins

Black Bolts
Position: Bridge

DC Resistance: 14.7 kΩ

Magnet: Ceramic
More Information

| | |
| --- | --- |
| Condition | New |
| SKU | BKP-AFTERMATH-BRDGW-RED-BBOLTS |
| UPC | 4045556557 |