DW Drum Workshop Contemporary Classic Series 7-Piece Kit, Matching Snare, Nickel Hardware - Pale Blue Oyster (Played by Russ Kunkel)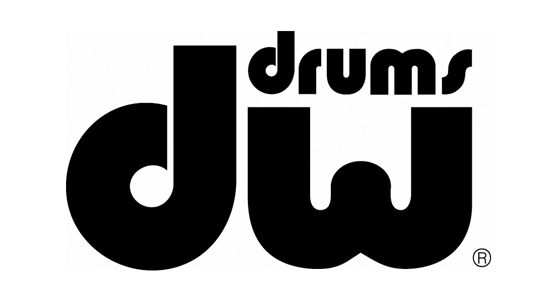 $7,972.50
Starting at
$664
/mo with
Affirm
.
DW Drum Workshop Contemporary Classic 7-Piece Kit, Matching Snare, Nickel Hardware - Pale Blue Oyster (Played by Russ Kunkel)
FEATURES
Contemporary Classic Series

7-Pieces

Includes Matching Snare with 3P Throw-Off System

True Pitch Tuning Rods

True Hoops

Remo Heads

Nickel Hardware

Pale Blue Oyster Custom Lacquer Finish

Played by Russ Kunkel at our DW Drums Day Event on September 9, 2017

Serial Number: 1053560
DIMENSIONS
8x10 Rack Tom

9X12 Rack Tom

10x13 Rack Tom

12x14 Floor Tom

14x16 Floor Tom

18x23 Bass Drum

6.5x14 Snare Drum
TRUE HOOP
To make a better instrument, sometimes you have to go back to the basics. DW spent nearly a year-and-a-half designing and perfecting the most consistent counter hoop we've ever produced. It's called the True Hoop™ (U.S. Patents 8,563,841 and 9,390,692) and it's a major advancement in the relationship between bearing edge, drum head and counter hoop. As drummers, we know how critical that relationship is to tuning and tone. The True Hoop™ is just that, round and flat, and without the typical variations you often see around stamped holes. It even has an attractive new touch: a fully-rounded outer edge. They now come factory installed on all Custom Shop Drums and are available in all drum hardware color options. True Hoops™ are also gauged in graduated thicknesses to factory-match various drum sizes. Drums 8" and 10" in diameter come with 1.6mm True Hoops™, while 12"-18" come with 2.3mm. All snare drums come with 3.0mm True Hoops™.
DW SNARE THROW-OFF SYSTEM
DW offers 2 styles of snare throw-offs; Traditional Delta ball-bearing throw-off and all new MAG™ throw-off. A purposefully simple design, the MAG™ (U.S. Patent No. 7,902,444) is a workhorse drop throw-off with horizontal tension adjustment and smooth, easy-adjust action. It gets its name from a clever magnet that's integrated into the body of the throw-off. When the handle is in the up position, it won't release without a slight tug. When it does release it throws the strainer completely off the head to avoid any strainer buzz. The innovative new 3P, three-position butt plate, allows you to easily and accurately toggle between 3 different levels of strainer tension. The combination of the MAG™ throw-off and the 3P Butt Plate is the most reliable and adjustable strainer system we've ever built and comes standard on all Custom Shop DW Snares. Both throw-offs are available in all five Custom Shop drum hardware finishes.
TRUE-PITCH® TUNING RODS
To give drummers even more control over their sound, DW created its patented True-Pitch® rod system. The rods feature 5mm threads rather than the 12/24 that's standard on most other drums. To compare, there is 1 thread every 0.8mm on our True-Pitch® rods (about 20% more threads), versus 1 thread every 1.05mm on most other drums. The result is a more exacting tuning process. True-Pitch® rods are only available in chrome and gold.
The Finest Drum Tuning System Available Today Time-tested True Pitch Tuning™ technology has been around for years. The added thread count gives drummers an expanded tuning range and the advancement has been adopted industry-wide. As DW's team of craftsmen and designers have continued to improve upon bearing edge cutting techniques, counterhoop consistency, and overall shell making, the time has come for even more control over tuning. We proudly present, True Pitch 50™: the new tuning standard. At fifty threads per inch, these upgraded stainless steel tension rods provide ultra-smooth fine- tuning, allowing for less back-out. Offered on all DW Custom Shop and Eco-X Project™ drums, True Pitch 50 rods and receivers can also be purchased aftermarket to retrofit any set featuring an original-sized DW turret lug.
COLLECTOR'S SERIES STANDARD HEADS
DW Collector's Series drums come standard with a set of heads made specially for DW by Remo USA. Bass Drums feature Coated/Clear batter heads (with inlay ring) and Ebony resonant Logo heads (vented), while Smooth White resonant Logo heads (vented) are optional. Snare drums come with our Coated batter heads (with tuning sequence numbering) and Clear snare side resonant heads. Toms come standard with Coated/Clear batter heads and Clear resonant tom heads. The Coated/Clear heads incorporate a coated tone ring for just the right amount of muffling with plenty of resonance. Crimped flesh hoops provide maximum vibration and durability. (U.S. Patent #5920021)
More Information

| | |
| --- | --- |
| Condition | New |
| SKU | DW-CLFP-PBO-RUSSK |
| UPC | DW-CLFP-PBO-RUSSK |