Line 6 PowerCab 112 Plus - 1x12" Active Guitar Speaker System with USB and MIDI I/O, 250-Watt, Closed-Back (PAIR)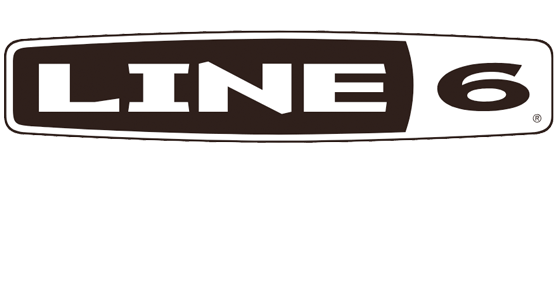 Line 6 PowerCab 112 Plus - 1x12" Active Guitar Speaker System with USB and MIDI I/O, 250-Watt, Closed-Back
The Powercab™ 112 and Powercab 112 Plus are 1x12 active speaker systems that deliver an authentic "amp-in-the-room" playing experience when paired with any modeler, profiler, or even an amp-simulation pedal. Select one of six classic Speaker Models as alternatives to your current cab models, or simply plug in your modeler and play using Flat Mode—the choice is yours. Powercabs are also loud enough to fill any small club or medium-sized venue, and performing guitarists will also appreciate their lightweight yet roadworthy construction, compact size, flip-out kickstands, and XLR direct outputs.

The Powercab 112 Plus also includes powerful advanced features such as a 2-inch LCD, 128 user preset locations, MIDI In/Out, AES/EBU and L6 LINK digital I/O, a multipurpose second input, and a USB audio interface.
SPEAKER MODELING
The sound of great amplifiers is due to the speaker as much as from the other components, yet until now no one has modeled an actual speaker driver alone, independently from the cabinet it is loaded into. Imagine having an empty 1x12 speaker cabinet that you can instantly load with any one of six classic speaker types (Vintage 30, Green Back, Creme Back, P12Q, Swamp Thang, and Blue Bell) just by pressing a button. Speaker Modeling mode enables you to do just that—virtually—using a new technology developed by Line 6.
CUSTOM SPEAKER
Powercabs feature a custom hybrid coaxial speaker with a lightweight cone and a high-temperature 2" voice coil that delivers the punch and dynamic response you expect from a guitar speaker, along with the extended range of a P.A. speaker—a design that adds unparalleled authenticity to the sound and response of the speaker models.
FLAT MODE
In Flat Mode, Powercab 112 delivers a neutral frequency response from 70Hz to 20kHz with plenty of headroom. There is no need to adjust your modeler's settings—your presets will sound just the way you expect them to.
TRADITIONAL LOOK
In addition to sounding and responding like traditional guitar cabinets, Powercab guitar speaker systems also look the part. Unlike many other powered cabinets currently used with modelers, Powercabs don't resemble P.A. speakers. Instead, they feature familiar touches such as stylish covering materials and grill cloths, as well as flip-out kickstands that allow them to be angled toward the performer, whether used in the backline or as a frontline monitor.
GIG READY
Sturdily constructed of plywood and featuring unique curved backs that add rigidity while decreasing weight, Powercabs are designed to withstand the rigors of the road. Weighing in at a gig-friendly 35 pounds (16 kilograms), and small enough to easily be carried with one hand, they are nonetheless loud enough to fill small clubs and medium-sized venues. Powercabs also feature XLR outputs with microphone emulation for feeding the FOH, and flip-out kickstands allow them to be angled toward the performer for additional onstage versatility.
USER IR SUPPORT
The Powercab 112 Plus can load and store up to 128 third-party cabinet simulation impulse responses (IRs), which may be included in presets. IRs may be customized using the free Powercab Edit software for macOS® and Windows® (available at line6.com/software).
PRESETS
The Powercab 112 Plus allows you to store your complete speaker tone—consisting of the Mode in use (Flat, Speaker Modeling, or IR), its customizable display color, and all parameter settings—in one of 128 preset locations. Presets may be selected manually or recalled via MIDI.
USB AUDIO
The Powercab 112 Plus functions as a 16-bit low-latency stereo USB 2.0 audio interface that is compatible with all major DAW software, as well as iPad and iPhone mobile devices. It supports both 44.1kHz and 48kHz sample rates. Note that connectivity with iPad and iPhone mobile devices requires an Apple Camera Connection Kit USB adapter (sold separately).
MIDI
The Powercab 112 Plus not only responds to MIDI Program Change messages, it also supports Control Change messages, allowing complete remote control over various global functions and settings, as well as extensive preset editing capabilities.
DIGITAL I/O
The Powercab 112 Plus is also the only powered cabinet available with digital I/O. Connecting it to any professional modeler equipped with AES/EBU capabilities reduces both latency and noise levels by avoiding the necessity of digital to analog conversion.
Speaker Size: 12"
Speaker Type: Custom Guitar Coaxial
Speaker Impedance: 8Ω
High Frequency Driver: 1" Compression Driver
Compression Driver Impedance: 8Ω
Frequency Response: 70Hz - 20kHz
Loudness SPL: 125dB SPL @ 1m
Peak Wattage: 250 watts
XLR Direct Outs: 1
Combination Input Jacks: 2
L6 LINK™ / AES/EBU: Input and Output
USB Audio Interface: Yes - Stereo/Out
Presets: 128
Display: Yes
Speaker Emulations: 6 (expandable)
Impulse Response Support: Yes
MIDI I/O: Yes
Kick Stands: Yes
Weight: 16.10 kg (35 lb 8 oz)
Dimensions (mm): 567 x 462 x 305
More Information

| | |
| --- | --- |
| Condition | New |
| SKU | LN6-PC-112P-2 |
| UPC | 7126019740 |