Rode NTG-3 Broadcast Grade Shotgun Microphone (Black) and Blimp Wind Shield/Shock Mount System Package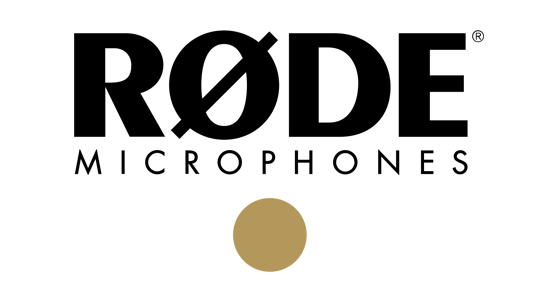 $849.00
Starting at
$71
/mo with
Affirm
.
Rode NTG-3 Broadcast Grade Super-Cardioid Shotgun Microphone (Black)
The RØDE NTG3 super-cardioid shotgun microphone is designed for professional use on film, television, electronic news gathering and wherever high-resolution broadcast audio is required.
As RØDE's premier directional microphone the NTG3 exhibits superlative audio quality with a rich, warm quality and a full frequency response. Its RF bias technology makes it almost completely resistant to moisture, making it the only option when recording in demanding environments where condensation is an issue.
Machined from solid brass and available in either anti-glare, nickel-plated finish or matte black (NTG3B), the NTG3 is incredibly robust while remaining light weight.
Its precise yet forgiving polar pattern ensures that whether used on-camera or on a boom pole, the NTG3 will capture audio clearly every time.
A durable aluminum storage cylinder is supplied to provide the ultimate protection for the NTG3 while in storage and transport. Tightly sealed at both ends the cylinder is highly weatherproof, adding to the microphone's rugged performance credentials.
The RØDE NTG3 shotgun microphone is designed and made in Australia, and covered by RØDE Microphones' industry leading 10 year warranty.
Features
Superior broadcast sound quality

High Sensitivity

Supercardiod polar pattern

Designed to withstand adverse environmental conditions

50% less self-noise than the majority of shotgun microphones

Extremely low handling noise

High level of immunity to radio frequency interference

True Condenser (external RF biased)

Includes durable aluminum storage cylinder for transport, pop filter, mic clip and large zip pouch

Designed for professional use on film, television, ENG & wherever high resolution broadcast audio is required
Rode All New Redesigned Blimp 2 Shotgun Microphone Wind Shield and Shock Mount System
The original RØDE Blimp as launched in 2008, and quickly became the best-selling system of its kind. Upon release it was awarded both the European Red Dot and Australian International Design Award – two of the world's most respected product design awards – recognising the Blimp as a product of sophisticated design, solving a number of challenges faced by location sound recordists.
This new version of the Blimp sees a range of functional improvements that make it unquestionably the best windshield and shock mounting accessory available.
Building on the system's existing high level of performance, the Blimp's shock mounting is now performed by the robust and user-friendly Lyre system, licensed from Rycote. Constructed from a single piece of hard-wearing thermoplastic, the Lyre provides superior acoustic suspension to traditional elastic solutions, and will never wear out, sag or snap. Whereas the previous Blimp required users to reconfigure the elastic suspension for heavier microphones, the Lyre is able to accommodate a range of microphones without any modification, making adjustments in the field even easier.
The Blimp's handle has also been completely redesigned, reducing the product weight significantly, while increasing the ergonomics for handheld use. Housed inside the grip is a heavy-duty Mogami cable which splits via a junction box to a highly-flexible thin cable inside the Blimp, to minimise the transference of vibration to the microphone.
In addition to RØDE's range of shotgun microphones – the NTG1, NTG2 and NTG3, the Blimp also accommodates most shotgun microphones up to 325mm (12 ¾") in length. It attaches to any standard boompole via 3/8"" thread attachment at the base. RØDE also offers the Universal Blimp Mount as an option to remove the handle when the Blimp is being used primarily on a boompole to reduce weight.
An artificial fur windshield (affectionately known as a Dead Wombat) is included for outdoor use to minimise wind noise. Additionally a compact folding brush is supplied to maintain the Dead Wombat's artificial fur.

Rode NTG-3 Broadcast Grade Super-Cardioid Shotgun Microphone (Black)
| | |
| --- | --- |
| Acoustic Principle | Line Gradient |
| Active Electronics | RF Bias |
| Capsule | 0.50" |
| Polar Pattern | |
| Address Type | End |
| Frequency Range | 40Hz - 20kHz |
| Output Impedance | 25Ω |
| Maximum SPL | 130dB SPL (@ 1kHz, 1% THD into 1KΩ load) |
| Maximum Output Level | 8.2dBu (@ 1kHz, 1% THD into 1KΩ load |
| Sensitivity | -30.0dB re 1 Volt/Pascal (31.60mV @ 94 dB SPL) +/- 2 dB @ 1kHz |
| Equivalent Noise Level (A-weighted) | 13dB-A |
| Power Options | |
| Weight | 163.00gm |
| Dimensions | 255.00mmH x 19.00mmW x 19.00mmD |
| Output | |
| | |
Rode All New Redesigned Blimp 2 Shotgun Microphone Wind Shield and Shock Mount System
Weight: 550g (1.2125 lbs)

Dimensions (H x W x D): 285mm x 490mm x 125mm
More Information

| | |
| --- | --- |
| Condition | New |
| SKU | BU-NTG3B-BLIMP |
| UPC | 7016207379 |