Sennheiser EW 300 G4-865-S Wireless Handheld Vocal Microphone System with 865 Capsule; Band GW1 (558-608 MHz)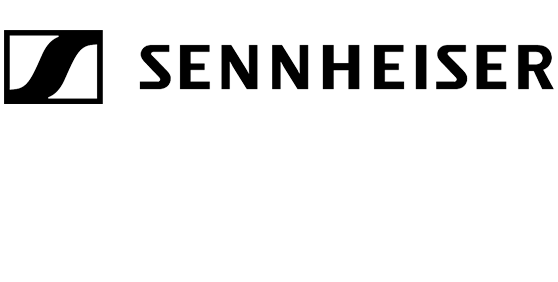 SKU
SEN-EW300-G4-865-S-GW-1
$999.00
Starting at
$83
/mo with
Affirm
.
Sennheiser EW 300 G4-865-S Wireless Handheld Vocal Microphone System with 865 Capsule; Band GW1 (558-608 MHz)
Best choice for your business, top of the class in education. The G4 300 Series uses the power of an increased switching bandwidth of up to 88 MHz. New frequency ranges allow to operate multi-channel setups with dozens of channels while securing reliable operation - despite digital dividend.
Moderators and presenters love working with G4. The aluminum housing of the handheld transmitter is not just robust but also lightweight for long speeches, whereas the noiseless mute switch ensures full control.
Features
Easy to use, fast setup time

Integrated network port allows control, monitoring and setup via Sennheiser Control Cockpit and WSM Software

Broad range of products and existing accessories (such as microphones) allows usage in any kind of environment

Up to 88 MHz bandwidth, up to 32 channels

Increased RF output power (10/30/50 mW)

Transmission Range: up to 100 meters / 330 feet

Compatible with wireless speaker system LSP 500 PRO

RC (remote control) switch available for the bodypack transmitter
What's in the box
EM 300-500 G4 true diversity receiver

SKM 300 G4-S handheld transmitter

MME 865-1 microphone head

GA 3 rackmount set

MZQ 1 microphone clamp

power supply

2 AA batteries

2 rod antennas

quick guide

safety guide

manufacturer declaration sheet
EM 300-500 G4
Frequency rangeAS:

520 - 558 MHz

K+: 925 - 937,5 MHz

JB: 806 - 810 MHz

GBw: 606 - 678 MHz

Gw: 558 - 626 MHz

Bw: 626 - 698 MHz

Cw: 718 - 790 MHz

Dw: 790 - 865 MHz

Aw+: 470 - 558 MHz

Gw1: 558 - 608 MHz

Dimensions: Approx. 202 x 212 x 43 mm

Compander: Sennheiser HDX

THD, total harmonic distortion: ≤ 0.9 %

Weight: Approx. 980 g

Audio output: 6.3 mm jack socket (unbalanced): +12 dBu

Signal-to-noise ratio: ≥ 115 dBA

Switching bandwidth: up to 88 MHz

Peak deviation: ±48 kHz

Nominal deviation: ±24 kHz

Modulation: Wideband FM

Power supply: 12 V DC

Antenna connector: 2 BNC sockets

Current consumption: 350 mA

Adjacent channel rejection: Typically ≥ 75 dB

Intermodulation attenuation: Typically ≥ 70 dB

Receiving frequency: Max. 3520 receiving frequencies, adjustable in 25 kHz steps, 20 frequency banks, each with up to 32 factory-preset channels, no intermodulation, 6 frequency banks with up to 32 programmable channels

Max. 3520 receiving frequencies, adjustable in 25 kHz steps, 20 frequency banks, each with up to 32 factory-preset channels, no intermodulation, 6 frequency banks with up to 32 programmable channels :

RF sensitivity: < 2.5 μV for 52 dBA eff S/N

Squelch: 5 to 25 dBμV in steps of 2 dB

Equalizer:

Preset 1: Flat

Preset 2: Low Cut (-3 dB at 180 Hz)

Preset 3: Low Cut/High Boost (-3 dB at 180 Hz, +6 dB at 10 kHz)

Preset 4: High Boost (+6 dB at 10 kHz)

Temperature Range: -10 °C to +55 °C

Receiver Principle: True diversity

Blocking: ≥ 75 dB
SKM 300 G4-S
Dimensions: Approx. Ø 50 x 265 mm

Compander: Sennheiser HDX

THD, total harmonic distortion: ≤ 0.9 %

Weight: (incl. batteries) approx. 450 g

Signal-to-noise ratio: ≥ 115 dBA

RF output power: switchable: Low: typ. 10 mW, Standard: typ. 30 mW, High: typ. 50 mW

Switching bandwidth: up to 88 MHz

Peak deviation: ±48 kHz

Nominal deviation: ±24 kHz

Operating time: Typically 8 h

Modulation: Wideband FM

Power supply: 2 AA batteries, 1.5 V or BA 2015 accupack

Current consumption: at nominal voltage: typ. 180 mA with transmitter switched off: ≤ 25 µa

Powering: 3 V battery / 2.4 V rechargeable battery

Transmission frequency: Max. 3520 transmission frequencies, adjustable in 25 kHz steps, 20 frequency banks, each with up to 32 factory-preset channels, no intermodulation, 6 frequency banks with up to 32 programmable channels

AF frequency response: 80 – 18,000 Hz

Temperature Range: -10 °C to +55 °C

Frequency stability: ≤ ±15 ppm
More Information

| | |
| --- | --- |
| Condition | New |
| SKU | SEN-EW300-G4-865-S-GW-1 |
| UPC | 615104316294 |