Breedlove Guitars 2019 Oregon Concert CE Acoustic Electric Guitar, Myrtlewood - Myrtlewood, Natural with Case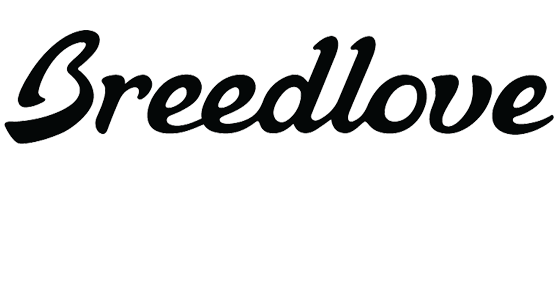 was
$2,599.00
Special Price
$2,399.00
SAVE $200.00
Player's Perspective
Here's another gorgeous Breedlove Oregon Concert CE Myrtlewood acoustic-electric guitar!
Myrtlewood is a fairly unique wood that is starting to make its way more and more into acoustic guitar building. Breedlove started to champion the idea of using local and sustainable woods from around the Oregon area for some of these guitars, and myrtlewood is at the top of that list. It sounds awesome, looks beautiful, and is relatively easy to work with. This one's got a very unique-looking two-toned piece for the top that's sure to catch your eye.
The result of an all-myrtlewood acoustic is a bright and loud guitar that should be able to hold it's own even in a dense mix full of electric instruments. It reminds me of the tone you get from Koa. Lush, organic and shimmery, the sound of this guitar is as unique as myrtlewood's interesting figuring. It has the power and crisp top-end of maple, but with a rich, chimey harmonic content all its own. It's great as a fingerpicker and will provide a nice foundation for the singer/songwriter. Thanks to Myrtlewood being a relatively dense wood, it'll also handle heavy strumming without overdriving the top.
Breedlove's neck shapes are a bit narrower/thinner from front to back than traditional acoustics and almost play more like an electric. They're extremely comfortable for anyone that finds a traditional acoustic neck a bit bulky. The fretwork and craftsmanship is top-notch to allow for very low action, if that's your cup of tea, for fingerpicking hours on end without having to worry about hand fatigue.
The low-profile but effective pickup system makes gigging easy, and the bridge-pin free bridge design will let you change strings on the fly. Perfect for anyone who's looking for a gig-ready, concert shaped acoustic guitar with a subtle twist. This guitar is really built with the gigging musician in mind. Plug into your favorite amp or send your signal to the front of house PA if you need some more volume. If you break a string or remember that you need to re-string your guitar right before you hit the stage, the Breedlove bridge will allow you to do so without taking up a ton of your precious time. The guitar's got everything you need to spend more time playing and less time fussing with microphones or string changes.
Versatility is the name of the game with this one. It's perfect for the guitarist that needs an acoustic that can handle a little of everything.


Details
Built on the award-winning Oregon Series Concert body design, this all myrtlewood acoustic guitar has been updated with a cutaway for convenient access to the entire fretboard. The crisp, clean sound of myrtlewood is extremely balanced with note-to-note clarity that you can really drive with the stiffer myrtlewood top. Ideal for a versatile playing action style.
Breedlove craftsmen often say, ""No neck feels better than a Breedlove neck." We may be a bit biased, but industry insiders agree. Here's our big secret: hands-on sculpting. After basic machining, each Breedlove neck goes through a comprehensive, build and finish process, starting with the hand shaping of each and every neck. Next, the perfectly sculpted neck heads into the finish process where it receives a wash coat and sealer. Then, over a three-day period, multiple finish coats are applied, and the neck is level sanded. In the final stage, we perfect the finish by hand-buffing it and rubbing it down to achieve exactly the right thickness for perfect action and playability.
Body
Breedlove Oregon Concert CE - Myrtlewood
Solid Myrtlewood Top, Sides and Back
Natural Finish
Concert Cutaway Body
Bridge Pin-Free Ebony Bridge


Neck
Eastern Hard Rock Maple Neck
African Ebony Fretboard
Offset Dot Inlays
1 3/4" Nut Width
25.5" Scale Length
20 Frets


Hardware & Electronics
Breedlove Tuners
LR Baggs EAS VTC Pickup System


Misc.
Breedlove Deluxe Hardshell Case
Made In Oregon, USA
Instrument Weight: 4.4 lbs
More Information

| | |
| --- | --- |
| Condition | New |
| SKU | BLV-ORCN01CEMYMY |
| UPC | 875934009593 |
| Shipping | Free 2-Day |