Ibanez BTB1835 BTB Premium Series 5-String Bass, Bound Panga Panga Fretboard, Natural Shadow Low Gloss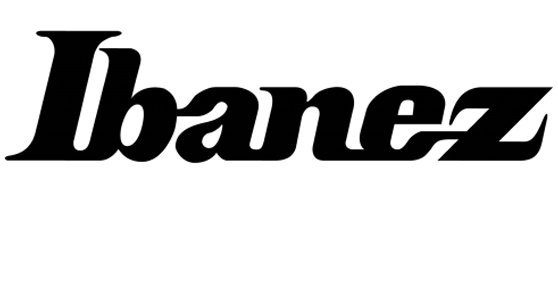 PLAYER'S PERSPECTIVE
Here's a bass that takes no prisoners and grabs your attention with its sound as much as its looks! The BTB is designed for discerning players who demand tone that is going to cut through a mix and stay defined and punchy. Ibanez is showing that they're simply not willing to cut any corners on these when it comes to the specs - the electronics, tonewoods, and scale length all contribute to awesome playability and a growly, focused sound.
The neck is slim and flying up and down the fretboard is really a breeze. The zero fret is always a great addition as it helps your open strings sound more consistent with your fretted notes. As bass players, we're always striving for as much consistency and even string-to-string volume, dynamics, and balance as possible. This is one way to help minimize the difference between your open strings and every other note you play. To optimize the string-to-string balance and feel, this BTB has a 35" scale length. The B-string is tight and doesn't have that loose wobbliness that sometimes can be had on a 34" scale bass. This really becomes crucial if you want to downtune that B-string to, say, a low A, as many metal axe-slingers will want to. Now you'll really be thankful for the 35" scale!
This one is loaded with Aguilar pickups. These are some of the best bass soapbars in the business. You can easily find them equipped on boutique instruments twice this price. Pair those killer pickups with the 3-band EQ preamp and there is certainly a lot of versatility to this layout. Overall, the sound is modern and hi-fi. It's got a big low end that stays tight and articulate and a bright and snappy top end that can be accentuated or tamed quite easily with the onboard controls.
From top to bottom, this is a dependable and professional quality instrument that will rock hard right along with you!


Details
Premium Fret Edge Treatment
Premium Fret Edge Treatment offer super smooth,comfortable performance.


Aguilar® DCB pickups
The Aguilar® DCB pickups use the dual-ceramic bar design to capture all the detail and character of your tone. The pickup's uniform magnetic field ensures that no information is lost, making this a great pickup for dynamic playing styles.


Ibanez Custom Electronics 3-band EQ w/EQ bypass switch & Mid frequency switch
Ibanez Custom Electronics 3-band EQ is our latest refinement on the concept of simple, straightforward, no-nonsense EQ control. The Boost and Cut for the Mid Control are each centered on slightly different frequencies, an innovation that delivers a preset range of the most favorable bass tones.
Precision tonal control, including a switch to choose passive-only operation. When the EQ bypasses activated, the treble tone control knob becomes the global tone control for the passive circuit.


MR5S bridge
The MR5S bridge has adjustable saddles for variable string spacing by +/- 1.5mm, answering every bassist's specific string spacing needs.


Panga Panga fretboard
Panga Panga features a beautiful wood grain which produces a tight low and mid range, along with a sharp attack on high end.
Body
Body Wood: Ash with Bubinga top/back
Body Finish: Natural Shadow, Satin Polyurethane


Neck
Neck Wood: 9-Piece Maple/Bubinga/Panga Panga
Neck Shape: BTB5
Radius: 15.748"
Fretboard Wood: Panga Panga
Fretboard Inlays: Offset Abalone Dots
Frets: 24 Medium Stainless Steel (w/ Zero Fret)
Scale Length: 35"
Nut Width: 2.125"
Nut: Plastic


Hardware
Bridge: Ibanez MR5S
Tuners: Gotoh Tuners
Hardware Color: Gold


Electronics
Pickups: Aguilar DCB Soapbar Humbuckers
Controls: Volume, Balance, 3-Band Active EQ, EQ bypass switch, 3-way mid-frequency switch


Miscellaneous
Strings: .032-.130
Case: Gig Bag
Instrument Weight: 10.9 lbs
More Information

| | |
| --- | --- |
| Condition | New |
| SKU | IBZ-BTB1835NDL |
| UPC | 4549763281197 |
| Shipping | Free 2-Day |